By Charles Creitz. Media: Fox News.
Author and Democratic presidential candidate Marianne Williamson expounded Thursday on her insistence President Biden agree to debate her and fellow primary rival Robert F. Kennedy Jr, saying it should be the voters, not the politicians or parties that decide the front-runner.
Biden has said very little and made scant appearances since last weekend's White House Correspondents' Dinner and has not said much about Williamson or Kennedy.
He also launched his reelection campaign by pre-recorded video, as opposed to a rally.
In previous remarks, Williamson claimed the Democratic National Committee essentially "admitted" they "rigged" the primary, in part by moving South Carolina's venue ahead of New Hampshire, because "they know [Biden] did not do well in New Hampshire."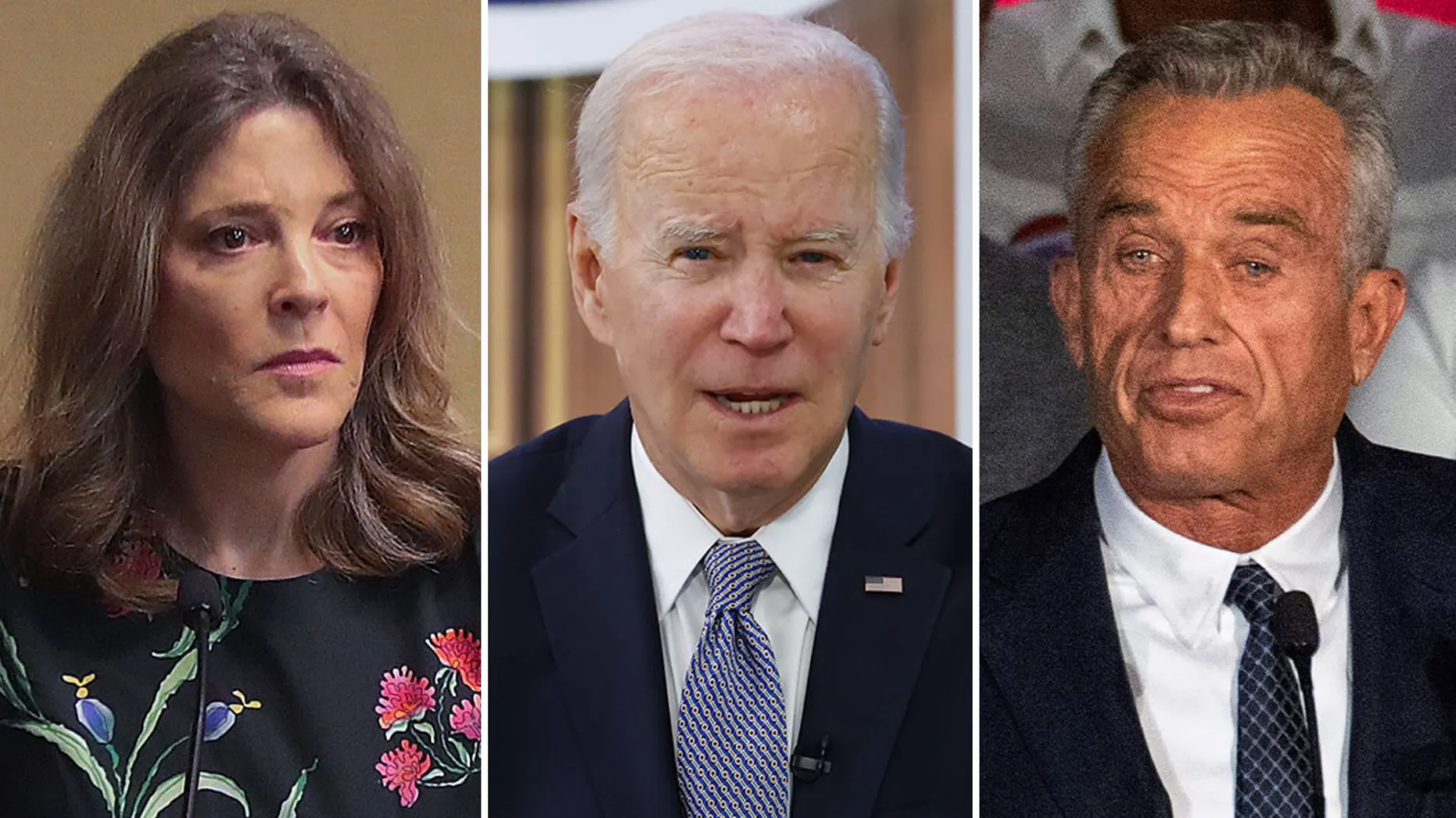 "They know that New Hampshirites are very open to independent and more progressive voices," she said earlier this week.
On "Hannity," Williamson said in a democracy it is "important that people have a right to see their options."
"I think this is an extremely important time in American history, and anyone who feels moved to run for president should have their say – and the voters should hear what they have to say – They should hear their agenda and the voters should decide who they want to be president."
Williamson however demurred when pressed by host Sean Hannity whether she recognizes Biden's "cognitive decline" as a vulnerability in both the election and his role as leader of the free world.
Williamson said she is not a physician and that it is up to each American to look and listen to Biden and draw their own conclusions about his competency to hold office.
"I wouldn't be running if I didn't think that I was a better candidate. I think I have the energy, and certainly I have the ideas," she said after Hannity pressed again. "I think every American can decide for themselves."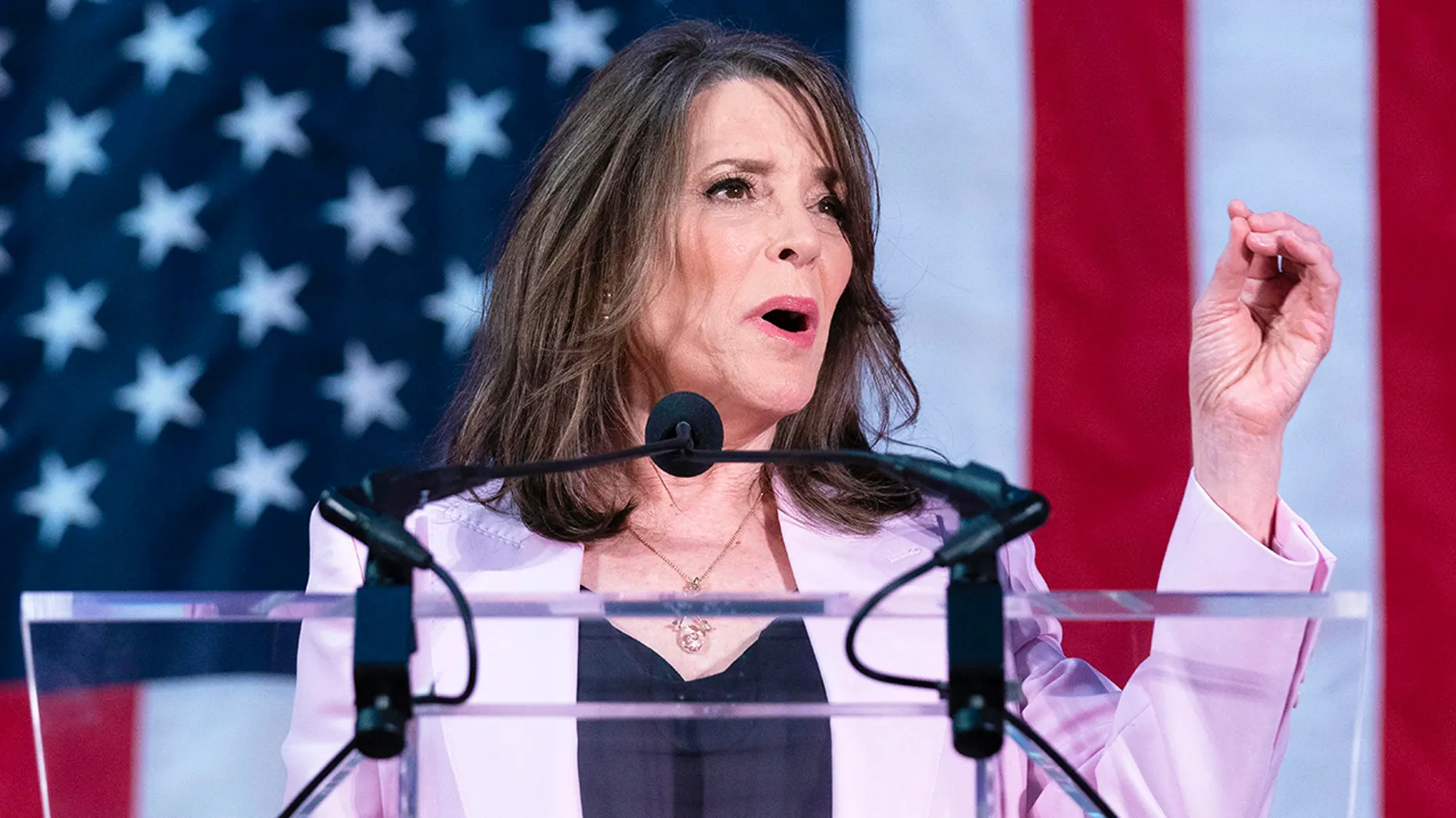 Williamson quipped she also has the energy needed to take on either former President Donald Trump or Florida Gov. Ron DeSantis in the general election. The governor has not yet announced but is strongly predicted to do so.
Hannity went on to press Williamson on her economic platform, saying that he is a capitalist who believes in lower taxes and limited government.
Williamson said the capitalist system has "lost some of its soul" over the last half century, and invoked the 18th century architect of modern market capitalism, Adam Smith.
Williamson noted the famed Scotsman said capitalism cannot exist outside an ethical context, suggesting it has become too unfettered for the wealthiest and most privileged in the United States at present-day.
"So I believe that the American people, our safety, our health and our well-being should come before short-term profits for huge corporate entities," she said.
Williamson went on to criticize the Trump tax cuts, saying that she wants lower taxes for middle-class Americans but would like to see a 2% wealth tax on those making more than $50 million and an additional 1% blanket tax on billionaires.
"It wouldn't affect their day," she said.
Williamson later elicited a laugh from the studio audience when she responded to Hannity identifying a question about the idea of "to each based on their need; from each according to their ability" as having originated from Karl Marx.
"Well, thank God I didn't say yes [to agreeing with the mantra] because then you'd be calling me a Marxist," she quipped.