By Kristen Altus. Media: Fox Business.
Harvard Law School professor emeritus Alan Dershowitz warned of the "dangerous" consequences posed by the federal charges launched against former President Donald Trump, arguing the indictment's "weak" appearance does not meet historic precedent.
"It has to be at least as strong as the case against Richard Nixon, which we will remember led not to Democrats to demand his resignation, but Republicans, his own colleagues came to him and said, this case is so strong that we can't support you," Dershowitz said on "Mornings with Maria" Friday.
"I haven't seen any suggestion that Republicans agree with this indictment," the professor continued.
Trump himself announced the indictment Thursday on his social media platform, Truth Social. Seven federal charges have emerged out of Special Counsel Jack Smith's months-long investigation, and reportedly involve obstruction of justice, conspiracy and illegal retention of classified government material.
This is the second time Trump has been indicted this year. The former president pleaded not guilty in April after being charged by Manhattan District Attorney Alvin Bragg on 34 felony counts of falsifying business records in the first degree.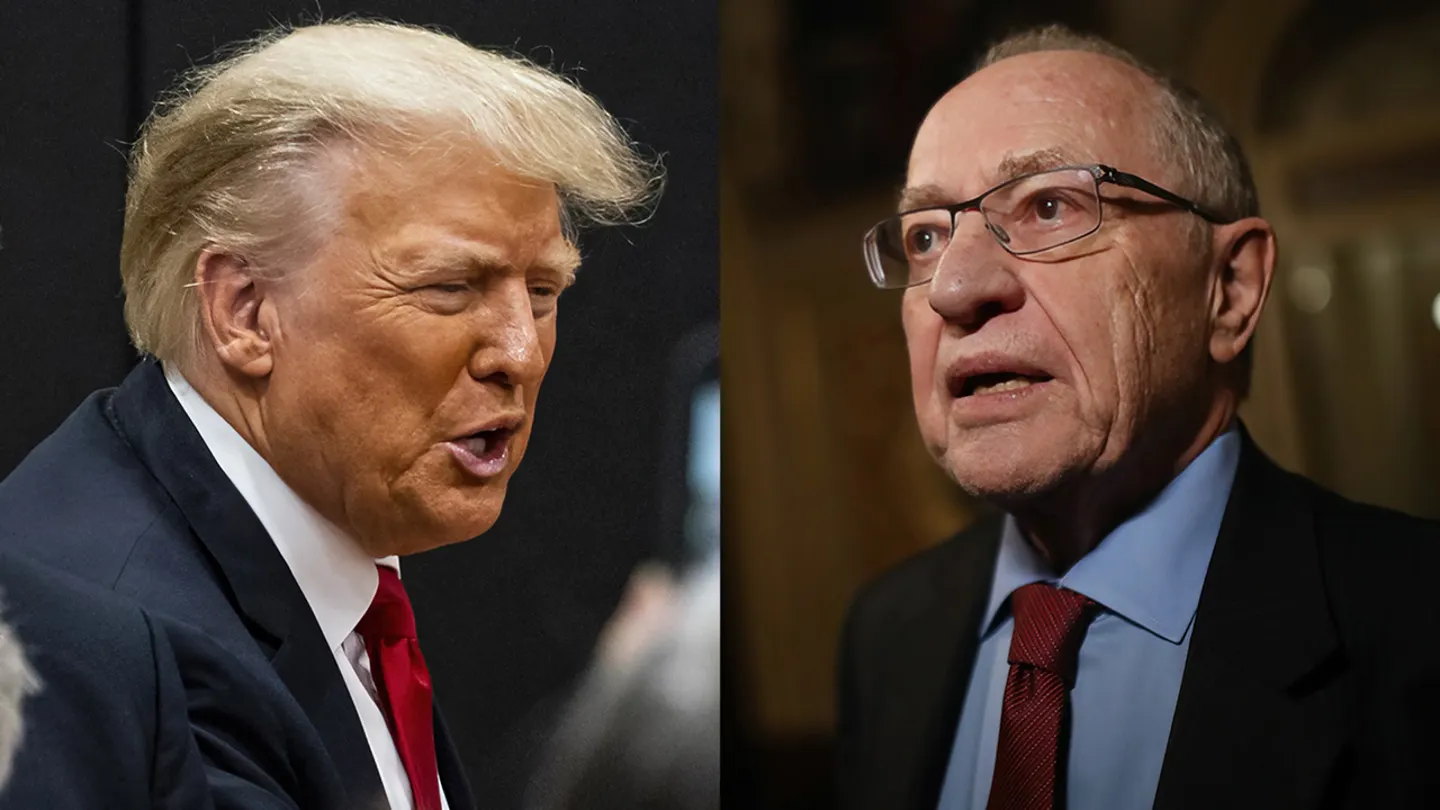 "If this indictment is as weak as it appears to be, from what has been disclosed so far, it may be the most dangerous indictment in political history," Dershowitz said.
"As everybody knows," he added, "it's the first time that a man who is the leading candidate against the incumbent president has been indicted by the incumbent administration in an effort to prevent him from running."
Today is indeed a dark day for the United States of America.

It is unconscionable for a President to indict the leading candidate opposing him. Joe Biden kept classified documents for decades.

I, and every American who believes in the rule of law, stand with President Trump…

— Kevin McCarthy (@SpeakerMcCarthy) June 9, 2023
Dershowitz emphasized his belief that the prosecution's purpose is less for the public good, and more "to go after the leading candidate against the president."
"It's an extraordinarily dangerous indictment, potentially dangerous to the rule of law, dangerous to the neutral application of criminal justice, and dangerous to establishing a precedent that each side will weaponize the criminal justice system against their political opponents," Dershowitz argued. "That's not America."

American citizens, Dershowitz argued, should be able to cast their votes for those candidates who align with their social, economic or foreign policy views as opposed to "who's more criminal."
"Look, I voted, myself, against Trump twice. I have a constitutional right to vote against him a third time on the merits, and that right shouldn't be taken away from me by politicians, by attorneys general, by judges, by jurors," the Harvard professor noted.
"It has to be at least as strong as the case against Richard Nixon… I haven't seen any suggestion that Republicans agree with this indictment."

– Alan Dershowitz, Harvard Law School professor emeritus
"If this becomes a politically divided prosecution, where the Republicans are on one side, the Democrats are on the other, it moves the election out of the polling booth to the courthouse," Dershowitz continued. "And that's not where elections ought to be held."
The professor argued there "has to be equal justice" served as he pointed out Republicans will likely speed up their investigation into Hunter Biden and the Biden family foreign business dealings.

"If I were a Republican leader, what I would do is draft a potential indictment against Biden and his son based on the information that's now available, and present that in the court of public opinion in juxtaposition with the indictment that will come down on Tuesday," Dershowitz said, "and let the public judge whether or not there's a single standard of justice."
Trump said he has "been summoned to appear at the Federal Courthouse in Miami on Tuesday, at 3 PM."
Fox News' Brooke Singman, Jake Gibson and Bill Mears contributed to this report.