We can accomplish a balanced diet by knowing the quantities needed from different foods, there are different charts with a variety of opinions but several agree in the following: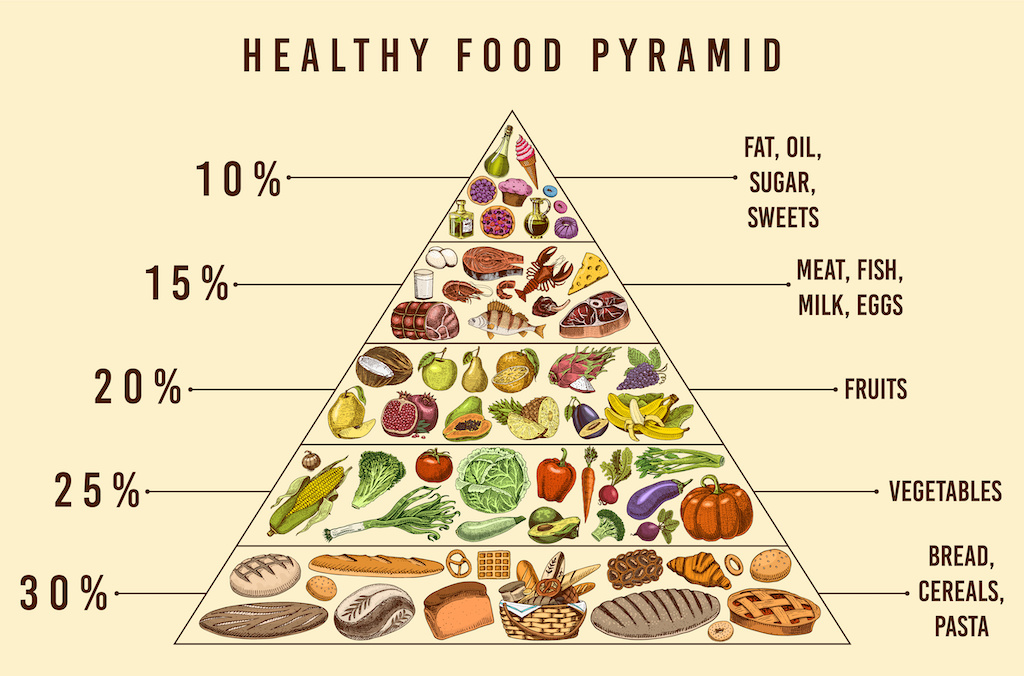 Fruits and Vegetables are rich in vitamins and minerals. We need at least 400 grs. or 5 portions each day, that should be about 50% of your meal. Make sure there is a variety of types and colors, green, red, and yellow every day so you can get their different nutrients getting the most balanced benefits.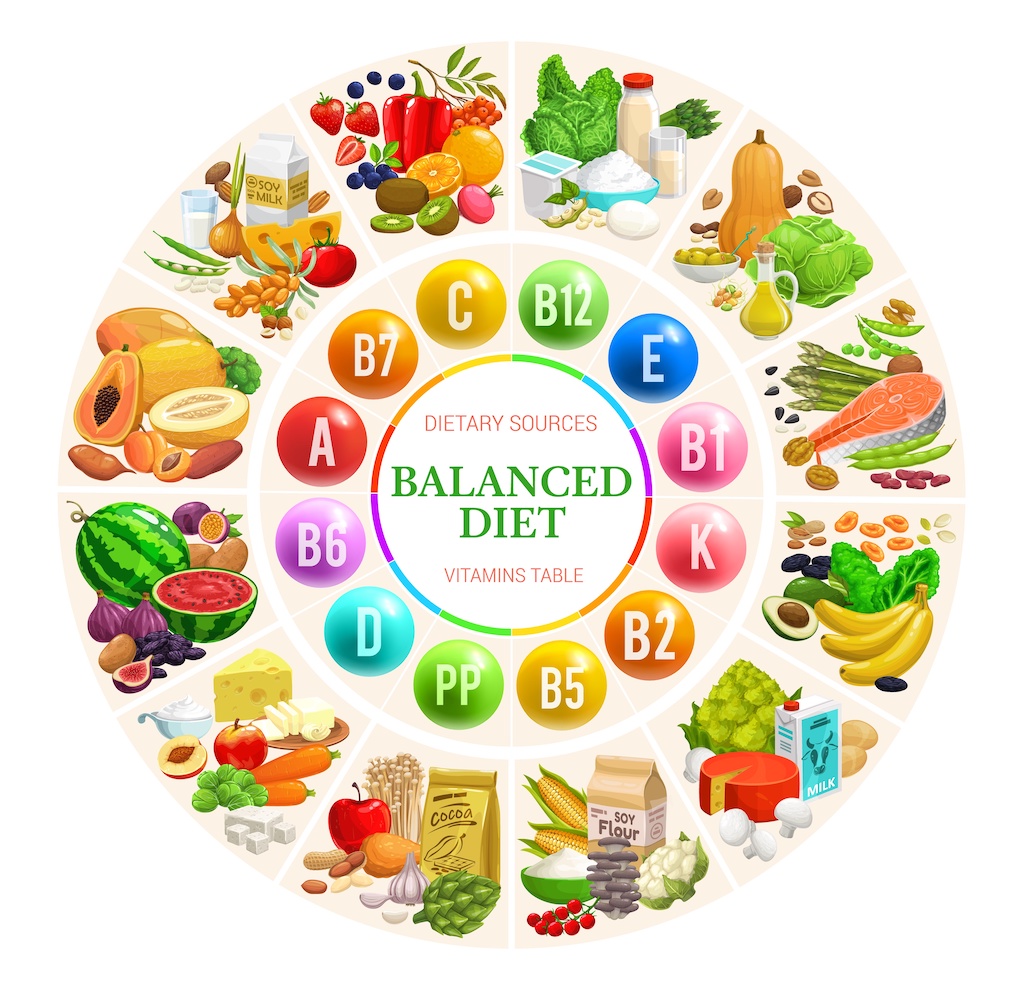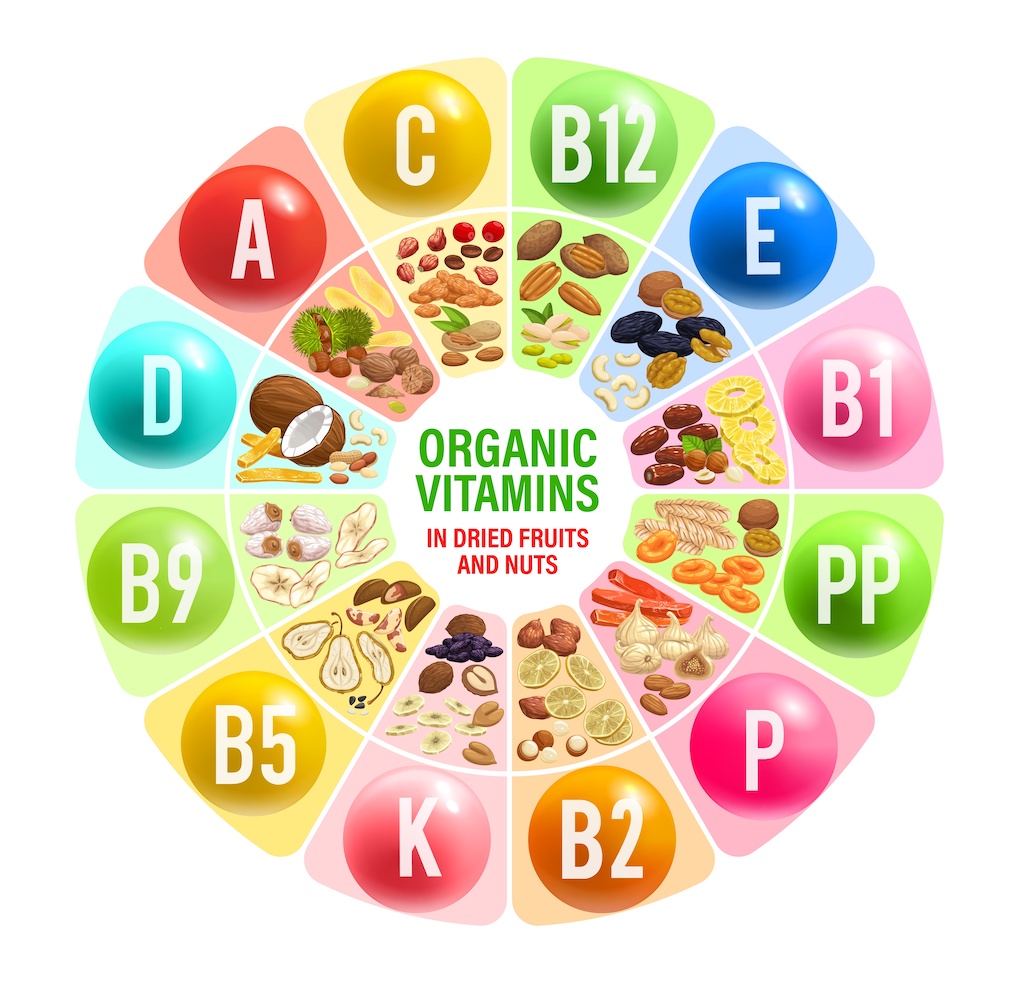 Proteins are essential for cell and tissue growth and repair also for strong muscles ;25% of your daily nutrition should come from healthy proteins, good sources are lean meat, fish, poultry, eggs, nuts, seeds, beans , lentils , soy products and dairy.
Dairy products such as milk, cheese and yogurt are high in calcium needed for strong bones, nerves, muscles and teeth. Dairy products are also rich in many vitamins.
Calcium is also found in seeds and nut, tofu, soy milk, Cheeses and milk made from oats, nuts and peas, for people that have lactose intolerance or are vegans.
Fats that come from avocados, olive oil, seeds, nuts and oily fish between others contain unsaturated fats that supply essential fatty acids needed for a healthy heart and immune system as well as a healthy nervous system, smooth & flexible skin and brain function.
Carbohydrates are our main source of energy and should be around 25% of our daily food, common sources of carbohydrates are: fruits, vegetables, milk, beans, peas and lentils. There are 3 types of carbohydrates:
Sugar is the most simplest form of carbohydrate and it occurs naturally in some foods, types of sugar includes fruit sugar (fructose), table sugar ( sucrose) and milk sugar
(lactose).
Starch is a complex carbohydrate that occurs naturally in vegetables, grains and cooked peas and dry beans.
Fiber also is a complex carbohydrate that occurs naturally in fruits, vegetables, whole grains and cooked peas and dry beans.
Carbohydrates are vital to our health for several reasons Provide Energy, Protect against disease. Also are an essential part of a healthy diet and provide many important nutrients but still not all carbs are equally good, then choose wisely:
Eat fiber rich fruits and vegetables, go for whole and fresh fruits and vegetables when possible, when not go for frozen or canned but without added sugar.. They add fiber, water and bulk, which help you feel fuller on fewer calories.
Choose whole grains they are a better source of fiber and other nutrients such as B vitamins.
Stay with low fat dairy products.
Eat more beans, peas, and lentils.
Limit added sugars.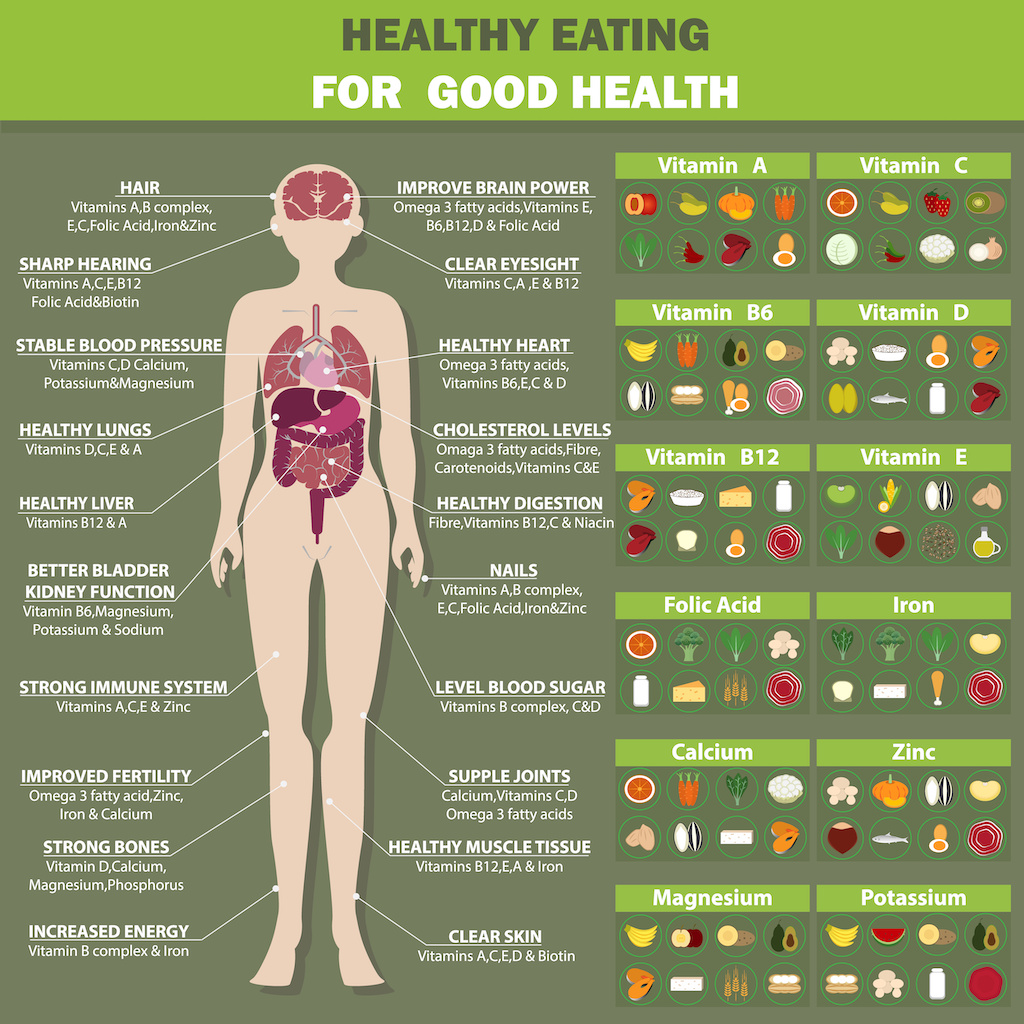 Water is one of the six nutrients essential for life. It carries nutrients and oxygen to the cells and carries waste out of the body, regulates body temperature, lubricates joints,
protects vital organs helping them to work properly, and these are only a few ways that good hydration impacts our body.