By Alan Cullison and Warren P. Strobel. Media: The Wall Street Journal.

Photo: The Wall Street Journal
WASHINGTON—President Biden urged Russia to release Wall Street Journal reporter Evan Gershkovich—saying "let him go" as he boarded a helicopter on Friday—amid a broadening rift in U.S.-Russia relations already so wide that the two powers barely maintain diplomatic communications.
Mr. Biden said the U.S. didn't plan any expulsion of Russian diplomats. "That's not the plan right now," he said from the South Lawn of the White House before departing for Andrews Air Force Base. Past expulsions have prompted tit-for-tat retaliation from Moscow, leaving both the U.S. Embassy in Russia and Russia's embassy in Washington with skeleton staff.
News organizations from around the world joined on Friday in condemning Mr. Gershkovich's arrest in Russia.
In a letter to the Russian ambassador to the U.S., Anatoly I. Antonov, top editors called for his immediate release. The letter, coordinated by the Committee to Protect Journalists, urged that Mr. Gershkovich be given access to an attorney and allowed communication with his family.
The signatories, including the Associated Press, BBC, New York Times, and The Wall Street Journal, said that Mr. Gershkovich's "unwarranted and unjust arrest is a significant escalation in your government's anti-press actions."
A separate joint statement from Bloomberg News, Politico, the New York Times and The Washington Post said they were deeply troubled by his detention. "Evan's detention is intended to have a chilling effect on independent journalism and deprive the public of essential news," the group said.
The Russian Foreign Ministry, quoted by state newswire RIA Novosti, said that it would provide consular access to Mr. Gershkovich in accordance with internal procedures.
Some 48 hours after he was detained, Mr. Gershkovich still hadn't been granted consular access, U.S. officials said. Consular service is typically the first of a series of steps to elevating the case of anyone who might be deemed "wrongfully detained," an official State Department designation that typically unlocks some U.S. government resources to work on the case.
"The State Department is working very hard to get a counselor…to Evan, which is something that we do for all Americans that are detained," White House press secretary Karine Jean-Pierre told reporters on Friday.
The sunken state of U.S.-Russia ties will make any agreement on the release of Mr. Gershkovich, 31 years old, difficult to secure as he heads toward a trial in a court under the control of Russia's security service, the FSB, U.S. officials said.
Such a court is expected to operate on the orders of the Kremlin, increasing the prospect of a conviction after a trial that may be held in secret. The FSB said Thursday that Mr. Gershkovich was detained Wednesday for alleged espionage while on a reporting trip to the Russian provincial city of Yekaterinburg, around 800 miles east of Moscow. The Journal vehemently denied wrongdoing on the part of Mr. Gershkovich and called for his immediate release.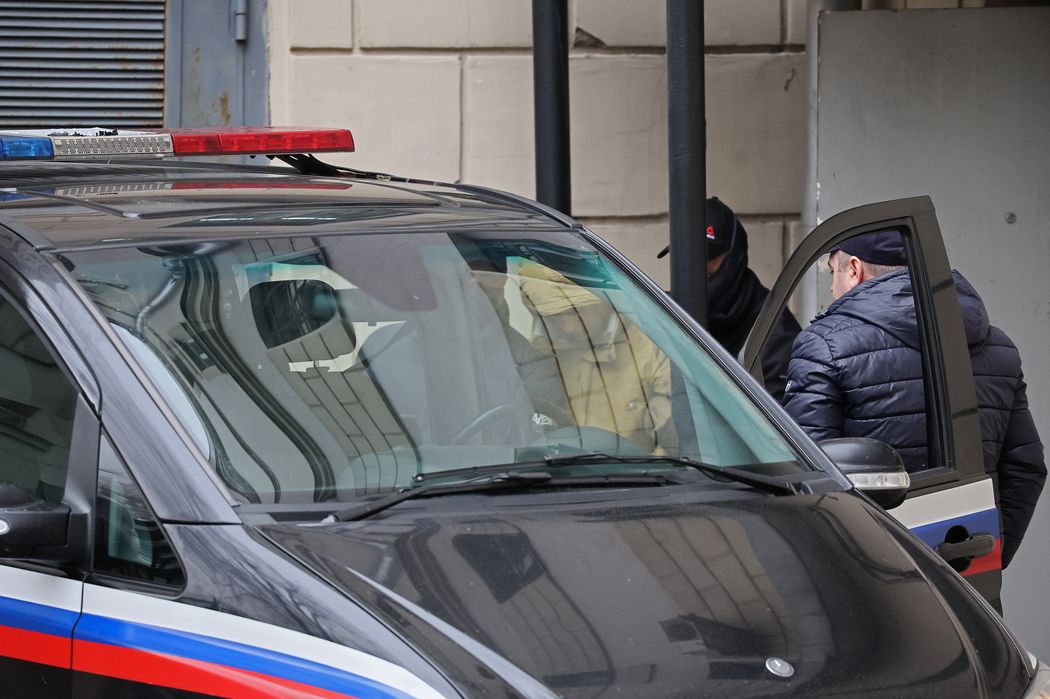 Kremlin watchers say Mr. Gershkovich was likely detained so Moscow could use him in a prisoner swap. The fact that Russia has charged him with espionage, rather than a common criminal offense, suggests the Kremlin will want a big prize in return for his release, said John J. Sullivan, who served as U.S. ambassador to Moscow until last year.
"This is not an arrest that the local police or FSB would do on their own," said Mr. Sullivan, now a distinguished fellow at Georgetown University in Washington. The charge of espionage, he said, is a big development and a very bad sign.
The arrest of Mr. Gershkovich, a Russian speaker whose parents came to the U.S. from the former Soviet Union, marked the latest diplomatic flashpoint between Moscow and Washington. The two countries, already on opposite sides of the war in Ukraine, have also clashed over the arrests of each other's citizens and the state of nuclear-arms treaties. The U.S. has also led an array of countries in imposing sanctions on Russia in a campaign to choke its economy following the Russian invasion of Ukraine.
"The Wall Street Journal vehemently denies the allegations from the FSB and seeks the immediate release of our trusted and dedicated reporter, Evan Gershkovich," the Journal said. "We stand in solidarity with Evan and his family."
Although Moscow has arrested American citizens on espionage charges, the detention of a journalist is rare. The last U.S. journalist to face such a charge was U.S. News & World Report journalist Nicholas Daniloff in 1986.
In that case, Moscow had a clear motive: Three days before Mr. Daniloff's arrest, the U.S. had detained a Soviet employee of its United Nations delegation in New York in a Federal Bureau of Investigation sting. After intense negotiations, Mr. Daniloff was released less than three weeks later in an exchange for the diplomat. Mr. Daniloff denied the espionage allegation.
A swap for Mr. Gershkovich could be more difficult today because of the poor state of U.S.-Russian relations, former diplomats say. In 1986, relations between Moscow and Washington were on the upswing, and both sides were anxious to try to preserve some of the progress.
Today, ties are on a downward trajectory, and Russia's rhetoric suggests it sees itself in an existential conflict with the U.S., said Andrew Weiss, a vice president of the Carnegie Endowment for International Peace, where he studies Russia and Eurasia.
Along with diplomacy, people-to-people contacts between the two countries have dried up, and the business relationship, which was never extensive, "is largely in tatters," Mr. Weiss said.
Daniel Hoffman, a former veteran Central Intelligence Agency officer who served as agency station chief in Moscow, said Russian President Vladimir Putin likely ordered the arrest of Mr. Gershkovich as part of a wider campaign to stir up anti-Western hysteria and to discourage examples of a free press within Russia.
But Mr. Hoffman said the timing of the arrest also suggests he is seeking leverage for a prisoner swap.
Mr. Hoffman noted that last week the U.S. Department of Justice unveiled an indictment of Sergey Cherkasov, whom it accused of being a Russian spy posing as a Brazilian student. Mr. Cherkasov, who studied at Johns Hopkins University in Washington, was convicted in Brazil of falsely obtaining and using Brazilian documents and sentenced to 15 years. The U.S. could seek his extradition.
The timing of Mr. Gershkovich's detention is "probably not a coincidence," Mr. Hoffman said.

Photo: Vladimir Kondrashov/Associated Press
Mr. Cherkasov's legal troubles come amid a U.S. crackdown on anyone offering aid to the Russian government or its war in Ukraine. Earlier in March, two Americans were arrested in Kansas City for allegedly planning to skirt U.S. export laws and sell avionics to customers around the globe operating Russian-built aircraft, according to an indictment released in the U.S. District Court there.
Mr. Sullivan, the former ambassador, said the serious charges against Mr. Gershkovich mean the Russians will likely demand a high-profile prisoner from the U.S. in any swap negotiations. But former diplomats said it isn't clear the U.S. has any high-profile Russian spies in custody. Moreover, high-level diplomatic contacts between the two sides have declined significantly over the past 14 months.
Secretary of State Antony Blinken talked with his Russian counterpart, Foreign Minister Sergei Lavrov, for 10 minutes earlier this month on the sidelines of a meeting in India, their first face-to-face encounter since Russia's invasion of Ukraine. He said he told the Russians to end the war. "There were neither talks nor a meeting," Russia's Foreign Ministry spokesman said in describing the encounter.
One of the few apparent communication channels has run through the CIA and its director, William Burns, a former U.S. ambassador to Russia.
Mr. Burns met his Russian counterpart, foreign intelligence chief Sergei Naryshkin, in Turkey last November, primarily to warn Moscow away from using nuclear weapons in the Ukraine conflict, U.S. officials said. There were no negotiations over the war or Ukraine's future, they said.
In November 2021, Mr. Burns traveled to Moscow and spoke by phone with Mr. Putin, attempting to dissuade him from invading Ukraine and laying out the consequences should he do so. The attempt failed, and Russia invaded in February 2022.
Catherine Lucey, Georgi Kantchev and Vivian Salama contributed to this article.