By Ari Blaff. Media: National Review.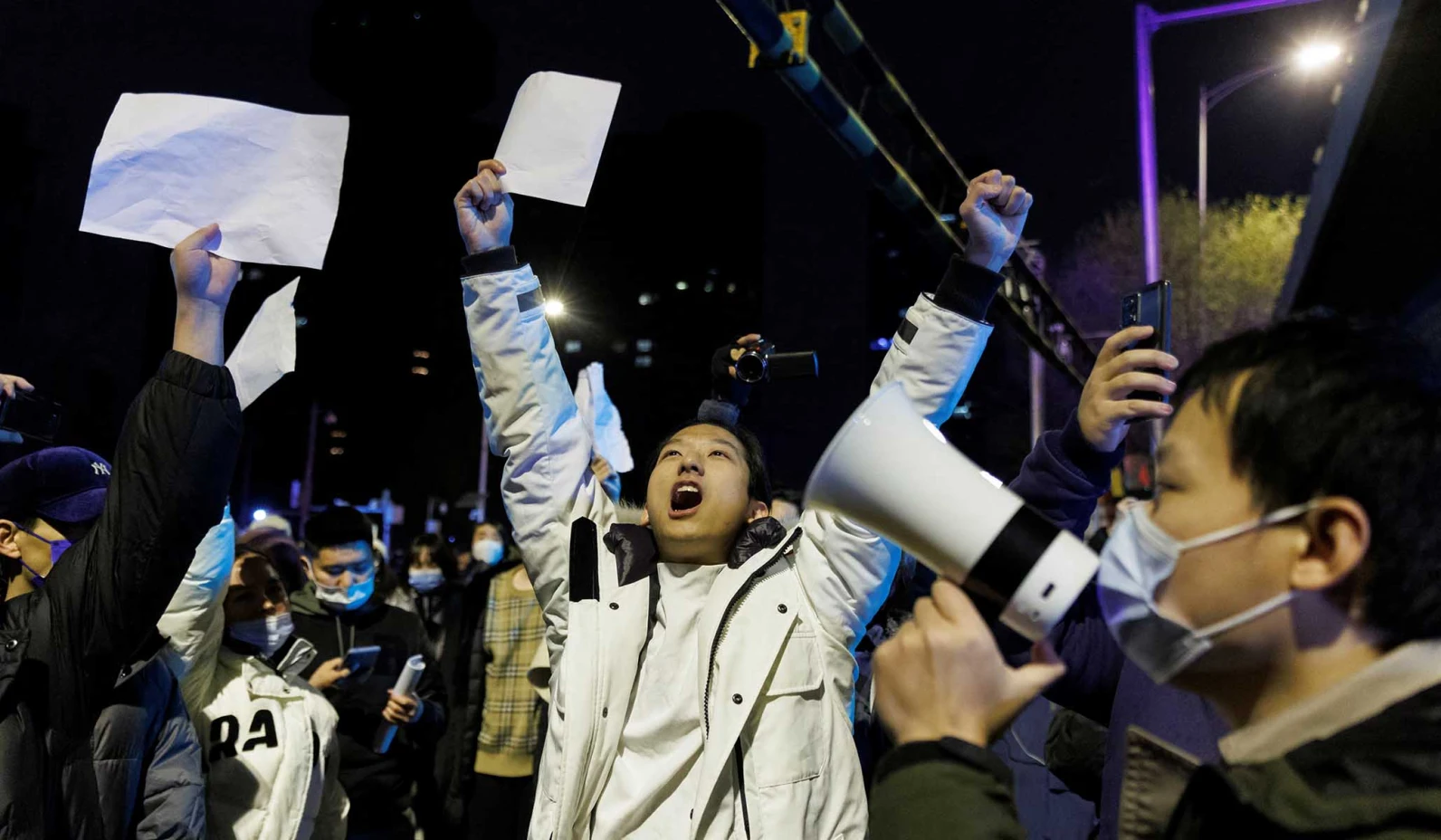 Protests ground to a halt Tuesday across China as President Xi Jinping sent security forces into the streets to crack down on the newly enflamed opposition to his long-running "zero-Covid" policy.
No significant rallies were held in Beijing while the combination of cold weather and the threat of state violence further deterred residents of Shanghai and Nanjing from considering any further demonstrations, the Associated Press reports.
The unrest has been the most visible display of anti-government activity in decades. Protesters have held white papers as symbolic displays challenging the Chinese Community Party's (CCP) censorship throughout the pandemic and have in some cases explicitly called for Xi's ouster.
"I've wanted to speak up for a long time, but I did not get the chance to," one Hong Kong protester told the AP. "If people in the mainland can't tolerate it anymore, then I cannot as well."
The latest series of lockdowns comes as Covid-19 outbreaks have spread to more than 80 cities across the country which account for 50 percent of the nation's economic productivity as well as ship 90 percent of its exports, the New York Times reports.
The unprecedented wave of protests began after ten people died in a fire in the city of Urumqi, prompting speculation that Covid-quarantine measures prevented firefighters from reaching the blaze.
Xi has doubled down on China's "Zero Covid" approach despite the grueling economic toll. Youth unemployment has now skyrocketed to a record 20 percent as nationwide economic growth forecasts have continued to fall.
The Biden administration's response to the demonstrations has been noticeably muted. John Kirby, Biden's National Security Council spokesperson, insisted Monday that "The president's not going to speak for protesters…These protesters are speaking for themselves."
The White House's cautious approach stems from a desire to avoid the impression that the protest movement is a creation of the U.S., a senior Biden official with knowledge of the situation told Bloomberg.