By Tim Pearce. Media: DailyWire.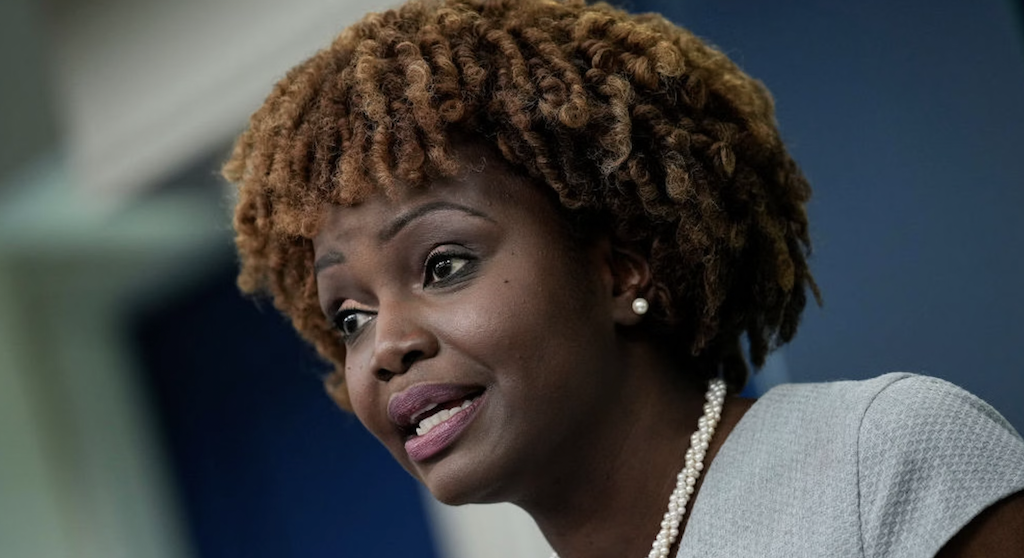 White House press secretary Karine Jean-Pierre said Friday that a Florida judge's decision halting an emergency mass parole program at the U.S. southern border was "sabotage."
Judge Thomas Wetherell of the U.S. District Court for the Northern District of Florida ruled on Thursday that the U.S. Border Patrol does not have the authority to release illegal immigrants from custody without giving them a date with an immigration court and setting up a means of tracking them.
"Look, the way we see that, it's sabotage, pure and simple. That's how that reads to us. The claims that CBP is allowing or encouraging mass release of migrants is just categorically false," Jean-Pierre said during a press conference.
.@JacquiHeinrich: "On ruling in Florida last night against these releases…What's the back-up plan now?"

KJP: "So, let me just say on the ruling…Look, the way we see that–it's sabotage, pure and simple…The claims…CBP is allowing…mass release…is…categorically false" pic.twitter.com/O2gBKOuXMa

— Curtis Houck (@CurtisHouck) May 12, 2023
The legal challenge, filed by Florida Attorney General Ashley Moody, stemmed from a Wednesday letter from Border Patrol Chief Raul Ortiz. Ortiz authorized his agents to "parole" migrants to ease severe overcrowding that has swamped regions along the U.S. southern border this week.
Ortiz set out parameters that, if met in a certain region, allow Border Patrol officers to begin expedited releases of mass amounts of migrants, a program that Texas Governor Greg Abbott condemned as "mass catch and release."
The Department of Homeland Security argued that the program was necessary to stave off "catastrophic" overcrowding at Border Patrol facilities, estimating that without the fast track parole program, government processing and detainment centers along the southern border would be crowded with up to 45,000 migrants by the end of the month.
"Putting aside the fact that even President Biden recently acknowledged that the border has been in chaos for 'a number of years,' Defendants' doomsday rhetoric rings hollow," wrote Wetherell, an appointee of former President Donald Trump. "[T]his problem is largely one of Defendants' own making through the adoption an implementation of policies that have encouraged the so-called 'irregular migration' that has become fairly regular over the past 2 years."
Without the parole policy, migrants entering the country illegally will be processed under traditional Title 8 immigration and asylum rules. They will be assigned a date in an immigration court — which, because of a severe backlog in immigration cases, can be several years out — to process their asylum claims.
Wetherell's court order has frozen Ortiz's memo until at least an injunction hearing scheduled for May 19. It builds on a prior legal challenge Moody filed against a similar immigration policy enacted by the Biden administration in 2021 that set up parole and "alternatives to detention" routes for processing illegal migrants. The judge ruled that policy unconstitutional in March.
The judge said he "fails to see a material difference" between the two policies. "In both instances, aliens are being released into the country on an expedited basis without being placed in removal proceedings and with little to no vetting and no monitoring," he wrote.