By Jon Dougherty. Media: Explain America.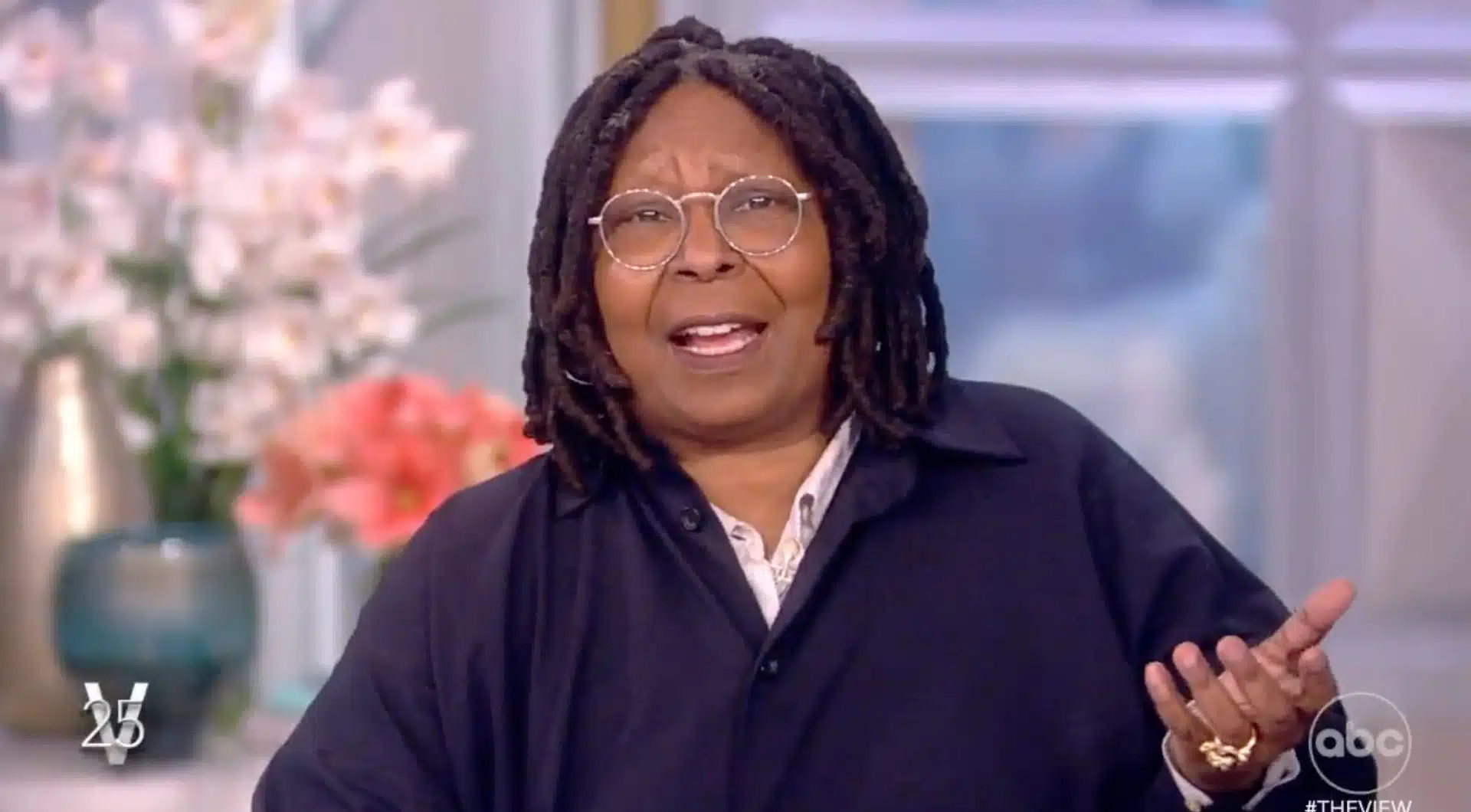 OPINION: This article may contain commentary which reflects the author's opinion.
ABC's "The View" co-host Whoopi Goldberg and her network are taking heat after she repeated an earlier controversial claim that the Holocaust was not racially motivated, a remark that earned her a two-week suspension from the show last spring. At the time, Goldberg said during a discussion on the show that the "Holocaust isn't about race… it's about man's inhumanity to man."
Co-host Ana Navarro attempted to correct her by noting, "But it's about white supremacists going after Jews."
But Goldberg interrupted, claiming that "these are two white groups of people.
"The minute you turn it into a race, it goes down this alley. Let's talk about it for what it is. It's how people treat each other. It doesn't matter if you're black or white, Jews, it's each other," she said.
She continued to argue her point when she made an appearance later in the day on "The Late Show with Stephen Colbert."
"I feel, being black, when we talk about race, it's a very different thing to me. So I said I thought the Holocaust wasn't about race. And people got very angry and still are angry. I'm getting a lot of mail from folks and a lot of real anger. But I thought it was a salient discussion because, as a black person, I think of race as being something that I can see," she argued.
"So I see you and know what race you are. I thought it was more about man's inhumanity to man. People said, 'no, no, we are a race.' I felt differently. I respect everything everyone is saying to me," she added.
ABC wound up suspending her for the remarks.
ABC News president Kim Godwin explained why she suspended Whoopi: "Effective immediately, I am suspending Whoopi Goldberg for two weeks for her wrong and hurtful comments.
"While Whoopi has apologized, I've asked her to take time to reflect and learn about the impact of her comments," she added. "The entire ABC News organization stands in solidarity with our Jewish colleagues, friends, family and communities."
However, Goldberg appears to have doubled down on her previous comments in an interview with a British outlet.
"Remember who they were killing first," she told The Sunday Times. "They were not killing racial; they were killing physical. They were killing people they considered to be mentally defective. And then they made this decision.
Journalist Janice Turner explained to Goldberg that there were race laws the Nazis created against Jews and said that "Nazis saw Jews as a race."
"Yes, but that's the killer, isn't it? The oppressor is telling you what you are. Why are you believing them? They're Nazis. Why believe what they're saying?" she said.
"It doesn't change the fact that you could not tell a Jew on a street," she said. "You could find me. You couldn't find them."
"But you would have thought that I'd taken a big old stinky dump on the table, butt naked," she said, in reference to her comments that got her suspended from "The View."
Critics pounced on Goldberg immediately.
"Whoopi Goldberg – 1 million Jews were murdered in Auschwitz alone, so take a lesson from @AuschwitzMuseum. Hitler targeted Jews for annihilation arguing that we are a distinct and inferior race. Stop distorting history. It's offensive to every Jew murdered in the Holocaust," Boundless Israel co-founder Aviva Klompas.
Whoopi Goldberg – 1 million Jews were murdered in Auschwitz alone, so take a lesson from @AuschwitzMuseum

Hitler targeted Jews for annihilation arguing that we are a distinct and inferior race.

Stop distorting history. It's offensive to every Jew murdered in the Holocaust. https://t.co/oX5izpiQbG

— Aviva Klompas (@AvivaKlompas) December 26, 2022
"Whoopi is at it again, repeating the very same nonsense about the Holocaust she 'apologized' for months ago! Whoopi is so ignorant she claims Nazi genocide was 'not about race' even though Africans were also murdered as 'racial inferiors' just like Jews! @TheView is her enabler," former Democratic New York Assemblyman Dov Hikind noted on Twitter in a post with a video in which he called her comments "ignorant," "stupid" and "uneducated."
"You're entitled to say whatever you want to say. This is America," Hikind added. "But ABC does not need to give you a platform," noting further that "nobody wants an apology anymore because it's meaningless. Because it's a lie. It's dishonest."