By Daniel Chaitin. Media: DailyWire.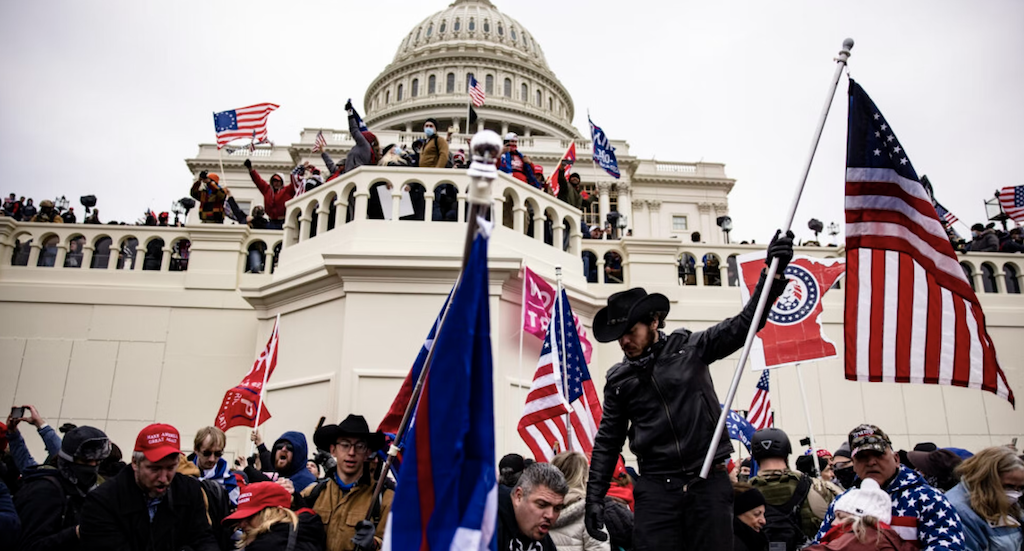 The number of January 6 prosecutions could double if a newly revealed prediction by the Justice Department comes true.
U.S. Attorney Matthew Graves wrote to Beryl Howell, the chief judge of the U.S. District Court in Washington, D.C., on October 28 saying between 700 and 1,200 more people could face charges, according to Bloomberg News.
"We expect the pace of bringing new cases will increase, in an orderly fashion, over the course of the next few months," Graves said.
Still, Graves conceded the "complexity" of the investigation made it "incredibly difficult" to predict future cases and left room for tweaking the estimates as his office works to "evaluate changing resources and circumstances."
At the time Graves sent the letter, the Justice Department reportedly closed in on its 900th arrest.
Howell, whose term as chief judge ends this week, released a statement saying the court "continues to manage its caseload and trial calendar efficiently, notwithstanding the delays occasioned by the pandemic."
"So far, the court has been able to manage the increased criminal caseload well," Howell added. "Should a 'surge' of filings occur at a later date, the Court would assess what additional steps, if any, it should take."
It's been more than two years since January 6, 2021, the day a crowd of people entered the U.S. Capitol and disrupted lawmakers who were meeting to certify Biden's 2020 election victory.
The U.S. Attorney's Office for the District of Columbia now says more than 1,000 arrests have been made and notes more than 500 defendants have pleaded guilty, including four to a federal charge of seditious conspiracy.
Special counsel Jack Smith is investigating former President Donald Trump on two fronts, including in relation to efforts challenging the 2020 election results and the events of January 6.
This month, Fox News host Tucker Carlson aired previously unseen security footage from the Capitol that day, which has already begun to shake up January 6 cases, and House Republicans launched a probe that will investigate the January 6 Committee.