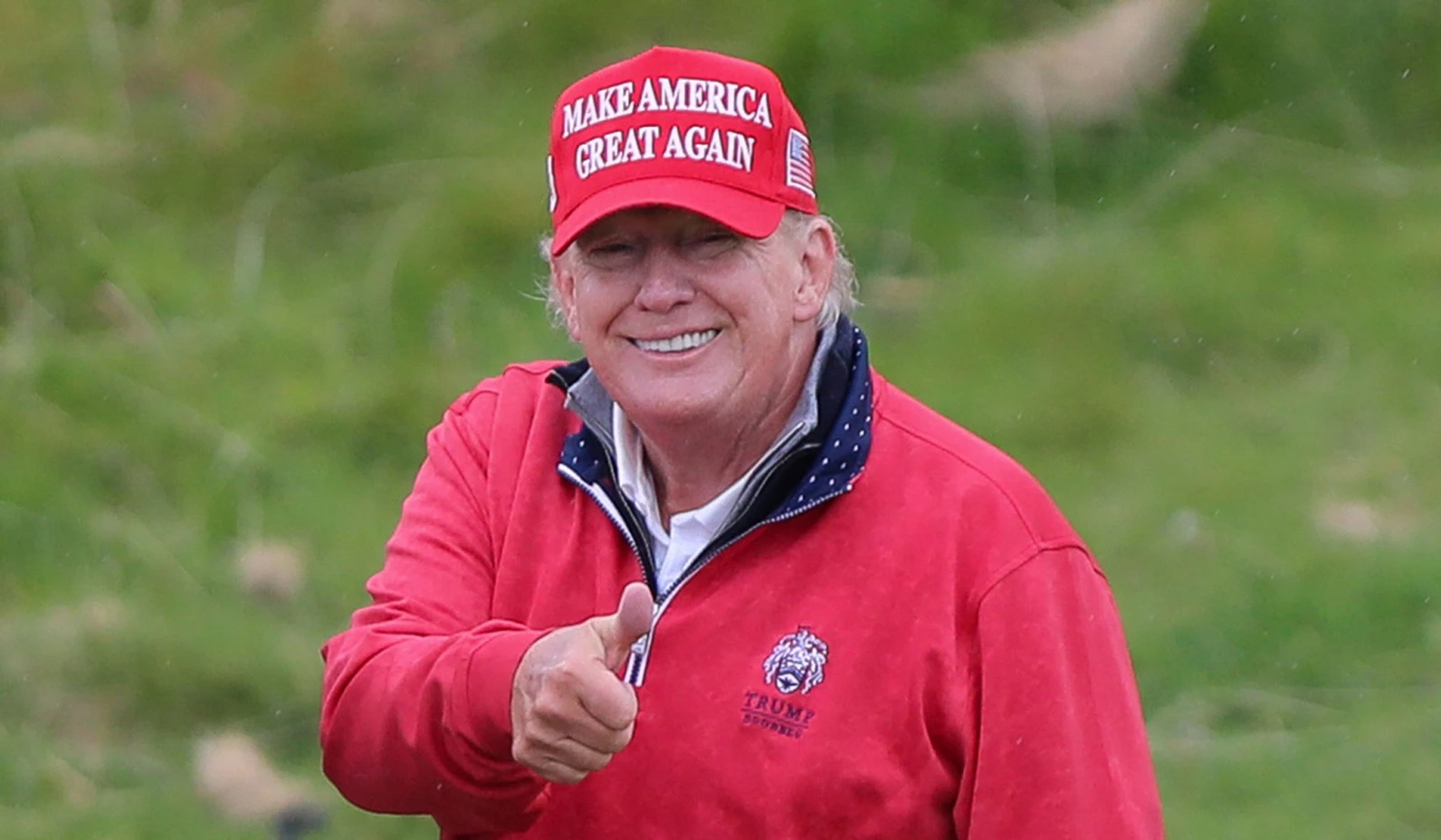 By Jim Geraghty. Media: National Review.
On the menu today: No, the news isn't in reruns; Donald Trump has been indicted again, this time over the classified documents at Mar-a-Lago. Interestingly, federal prosecutors are pursuing the case in south Florida, which is likely to be much friendlier territory for the former president than Manhattan or Washington, D.C. Are federal prosecutors way too overconfident about their ability to persuade a south Florida jury? Or do they have so much evidence and such a slam-dunk case that they're confident they can win a conviction, even in the jurisdiction most likely to be sympathetic to Trump?
The Prosecution Goes South
It seems the four prosecutors who are investigating former president Donald Trump, and in all likelihood pursuing indictments against him, are inadvertently operating in order of ascending consequence.
Even Trump's fiercest critics don't care that much about the payments to Stormy Daniels back in 2015 and the alleged falsification of business records. Before Manhattan DA Alvin Bragg's indictment, even the David Frs — Frum and French, outspoken Trump critics — believed the prosecutor had assembled a weak and unconvincing case that struggled to meet the requirements of a felony indictment. This one doesn't go to trial until March 24, 2024, about three weeks after "Super Tuesday" in the Republican presidential primary.
The argument for indicting Trump for criminal retention of classified documents is self-evident; Trump was supposed to leave them at the White House or in some other location with appropriate security measures, and they ended up at Mar-a-Lago. What's more, apparently Trump repeatedly denied taking the documents when the government asked for them back. Perhaps the biggest problem for the prosecution is that a wide variety of government officials — Hillary Clinton, Sandy Berger, former CIA director John M. Deutch, former CIA director and retired U.S. Army general David Petraeus, former secretaries of state Colin Powell and Condoleezza Rice, Joe Biden, Mike Pence — have been caught taking classified documents out of secure locations to their homes or other locations, with no criminal charges.
Fulton County district attorney Fani T. Willis's investigation into whether Trump broke any laws during his effort to get the 2020 vote totals changed in Georgia is much more serious; this is the investigation that features the nutty grand juror who chose to turn her jury service into her 15 minutes of fame. Willis said she expects to announce this summer whether Trump and his allies will be charged with crimes, and asked local law enforcement to be ready for "heightened security and preparedness" because she predicted her announcement "may provoke a significant public reaction." That certainly hints that a controversial indictment is coming, sometime between July 11 and September 1. The first Republican presidential debate is scheduled for August 23.
And then there's Special Counsel Jack Smith's investigation of January 6, in which former Trump White House official Steve Bannon was subpoenaed by a federal grand jury in Washington, D.C., late last month. No one knows how far Smith is from making a decision on which indictments to pursue in that case.
In the documents case, Trump has reportedly been summoned to appear at the federal courthouse in Miami on Tuesday. According to leaks to news organizations, the sealed indictment includes charges of willful retention of national-defense secrets, obstruction of justice, and conspiracy.
This news is a good opportunity to remind everyone of what an indictment is and what it isn't.
Back in March, former Arkansas governor and presidential candidate Asa Hutchinson contended that Trump should drop out of the presidential race if he was indicted. Then, after Trump was indicted by Bragg, Hutchinson backtracked a bit, adding, "It is important that the presumption of innocence follows Mr. Trump." But last night, Hutchinson went back to his original argument, contending that Trump should drop out of the race because the indictment is such a "distraction."
But an indictment is just an accusation — a consequential one, no doubt, but not proof that a crime was committed.
It is not all that difficult for a prosecutor to convince a grand jury to indict a suspected criminal. There is no defense attorney for the accused person present; there is no cross-examination of witnesses. The grand jury, made up of approximately 16 to 23 adults, only hears the prosecutor's arguments, evidence, and testimony from witnesses chosen by the prosecution. After the presentation, the grand jury votes in secret, and it does not need to be unanimous; according to the U.S. Department of Justice, at least twelve jurors must concur to issue an indictment.
The grand jury votes in secret on whether it believes that enough evidence exists to charge the person with a crime, which is a slightly different and lower standard than whether the accused is guilty of the crime. Sol Wachtler, the former chief judge of New York's Court of Appeals, famously said, "District attorneys now have so much influence on grand juries that 'by and large' they could get them to 'indict a ham sandwich.'" And as you'll see below, there's a particularly good reason to recognize the difference between a politician getting indicted in south Florida and one getting convicted in south Florida.
Our Andy McCarthy, who spent 17 years as a federal prosecutor, observes:
The most notable thing I've seen is that, in charging Trump with an Espionage Act offense, prosecutors are relying on a provision that criminalizes willful violations of the rules that government officials are required to follow in handling national-defense intelligence. This seems like an obvious effort to distinguish Trump's alleged crime from President Biden's mishandling of classified documents, which the White House and the media-Democratic complex have described as inadvertent — the result mainly of sloppy staff work, not willfulness.

No one who has been following our analyses at NR will be surprised to hear that Trump is reportedly charged with a conspiracy to obstruct justice. What intrigues me about that allegation is that it takes two to tango — i.e., one can't conspire alone. To have conspired to obstruct justice, prosecutors would have to prove that Trump had at least one co-conspirator who knowingly agreed to obstruct the government's investigation. At this point, it is not clear with whom Smith alleges Trump conspired. When the indictment is made public, perhaps it will shed light on that question.
The most interesting piece of reporting in the past 24 hours is by longtime Florida political reporter Marc Caputo over at The Messenger, who points out that by indicting Trump in the U.S. District Court for the Southern District of Florida, federal prosecutors are operating in a venue much more favorable to Trump than Washington, D.C., would be:
Former federal prosecutors and seasoned defense attorneys have this blunt advice: consider trying Trump elsewhere. South Florida, they say, is a hard place to get federal convictions against political figures and celebrities.

And Trump is both.

"I would absolutely try this case in Washington D.C.," said Richard Gregorie, a former federal prosecutor in Miami who noted that Trump has far more support in South Florida than in the nation's liberal capital city.

"People who operate in D.C. have no idea what it's like down here. Prosecuting politicians is hard here," he added. "The people are just suspicious of government all over South Florida."
Yes, jurors are supposed to check their political preferences and biases at the door, but during voir dire — the process of selecting jurors and questioning them about any potential connections or causes of bias — prosecutors and defense attorneys can only reject so many jurors. The odds of at least one Trump voter ending up on that jury are high. That doesn't mean that a Trump voter would never vote to convict. But the more Trump voters on the jury, the more likely it is that at least one will give Trump the benefit of the doubt and perceive the prosecutors' case much more skeptically. Caputo continues:
In Palm Beach County, pro-Trump sentiment is far stronger than in Washington. He earned 43 percent of the vote in his home county — meaning about 5 in 12 jurors could conceivably be pro-Trump. And since prosecutors need a unanimous jury verdict, those can be favorable odds for a defendant who, if he can't get an acquittal, can hope that there's at least one holdout juror, often one who nullifies the verdict by refusing to recognize the seriousness of the law or the case.

In Miami-Dade County, 46 percent voted for Trump. His support among Republican-leaning Cuban-Americans — a major bloc of voters who have high turnout rates in the county — is so intense that seasoned defense lawyers say they can't imagine Trump being charged in Miami, even if one of the grand juries hearing the case is seated here.

"Forget documents, if Trump shot someone on Calle Ocho, a Miami jury would find him not guilty," said David Oscar Markus, a top criminal defense attorney who successfully defended former Florida Democratic gubernatorial candidate Andrew Gillum in his corruption trial May 4.
So why would federal prosecutors choose to indict Trump in the Southern District of Florida? As Zoe Tillman and Erik Larson of Bloomberg lay out, it's a relatively speedy "rocket docket" district that is unlikely to acquiesce to the Trump legal team's efforts to delay the trial. And that skips over the Trump team's efforts for a change of venue:
Franklin Monsour, a former federal prosecutor in south Florida, said the state is a "double-edged sword" for Trump and his legal team. It cuts off an early opportunity for him to attack the prosecution and try to delay setting a trial date, especially as the 2024 primary election cycle picks up. The Florida court historically is known for moving cases to trial faster than its peers nationwide, he said.

"If the prosecution team feels like it has a strong case and can move quickly, there's no better place to charge a case than the southern district of Florida," Monsour said. . . .

"I imagine that as the investigation evolved, prosecutors may have discovered that the bulk of the criminal activity occurred in Florida, and therefore determined that venue was most appropriate there," said Barbara McQuade, a law professor and former US attorney in Michigan. "Filing in Florida avoids venue battles that could delay trial and create issues for appeal."
You could interpret the decision to indict Trump in Florida as a sign that prosecutors believe they have such a slam-dunk case against Trump, with so much incontrovertible evidence, that they can charge him in the friendliest venue imaginable and still win a conviction. One man's hubris is another man's confidence.
But remember, it only takes one juror to produce a hung jury.
ADDENDUM: The newest issue of National Review is a special one. It's a Father's Day issue focusing on fatherhood, masculinity, and the state of men in America. One of the featured pieces is what I've learned since co-writing Heavy Lifting: Grow Up, Get a Job, Raise a Family, and Other Manly Advice with Cam Edwards back in 2015 — the new and different challenges of raising teenagers, helping kids get through the pandemic, and figuring out just what we're supposed to do with our lives. I hope you enjoy it.