By Chad Felix Greene. Media: The Federalist.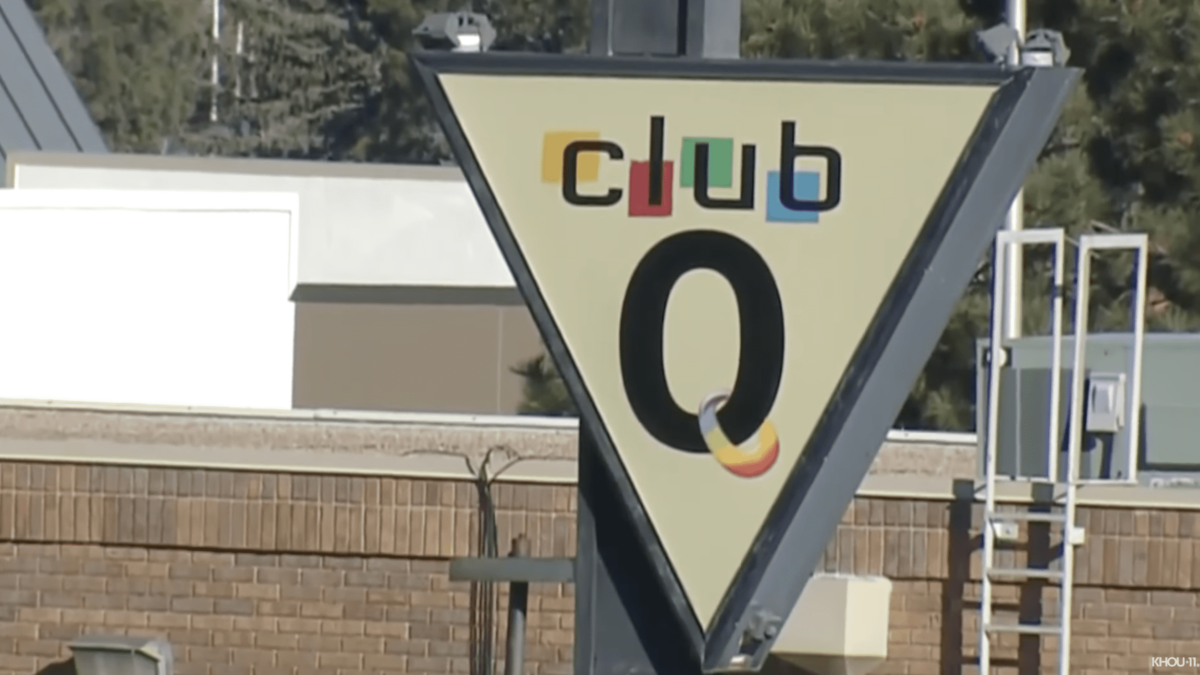 The left is working overtime to exploit Saturday's Club Q Shooting in Colorado Springs, Colorado, to target efforts across the country to protect minors from the excesses of LGBT policies. Despite having very little information about the shooter, 22-year-old Anderson Lee Aldrich, or his motivations in opening fire into the gay club, the narrative has been set by politicians and their media allies: Anti-LGBT rhetoric, conservative policies, and "hate" are to blame.
Rep. Alexandria Ocasio-Cortez, D-N.Y., blamed the GOP for multiple mass shootings targeting minorities, "And now after an anti-LGBT+ campaign, Colorado Springs. Connect the dots, @GOP."
Rep. Nydia Velazquez, D-N.Y., demanded, "Every GOP politician spewing anti-LGBTQ rhetoric bears responsibility for the Colorado Springs shooting. Every GOP politician who says that guns aren't the problem bears responsibility for the Colorado Springs shooting. Enough."
Other prominent Democrats argued, "Certain politicians structured their entire campaigns on anti-LGBTQ fearmongering," while others claimed Republicans "hoped it would win them elections."
Both Politico and The Washington Post noted in their coverage of the shooting that the club had scheduled an "all ages" brunch on the Sunday after the shooting.
Watch how @washingtonpost does this—we have no idea about the motive for the gay nightclub shooting in Colorado Saturday night. But it adds info about an all-ages drag show scheduled the next day to imply that those who oppose drag shows for kids are to blame for these deaths. pic.twitter.com/8IzDU9VLUb

— Megan Basham (@megbasham) November 21, 2022
The intention is obvious. The goal is to try to intimidate conservatives and parents from continuing to oppose harmful LGBT policies in education, medicine, and girls' sports. By shifting the narrative to position all opposition to LGBT policies as "hate" and directly responsible for violence, the left believes it can crush what has been a successful campaign nationwide.
As Matt Walsh pointed out, "Leftists are using a mass shooting to try and blackmail us into accepting the castration and sexualization of children. These people are just beyond evil. I have never felt more motivated to oppose everything they stand for, with every fiber of my being. Despicable scumbags."
Hateful and violent online rhetoric targeting LGBTQ people has been ratcheting up for months. Now, just hours after a deadly mass shooting at #ClubQ, the worst of these hate accounts, LibsofTikTok is targeting another drag event in Colorado.
https://t.co/K7vDqVvHvK pic.twitter.com/ak0aQwxKFy

— Brandy Zadrozny (@BrandyZadrozny) November 20, 2022
The left has spent months targeting the popular Libs of TikTok Twitter account for reposting publicly available media created and shared by LGBT activists themselves, often teachers. Claiming this is dangerous, Twitter has suspended the account multiple times, most recently in September. Around the same time, the account was blamed for a woman calling in a fake bomb threat to Boston Children's Hospital after Libs of TikTok shared a video from the hospital promoting "gender-affirming hysterectomies." The hospital sees patients up to age 21 and received criticism for the policy.
Drag performances are about joy and community. And they have been the target of extremists this last year. This weekend's tragedy is the horrifying reality that LGBTQ+ people are living in.

We must protect these spaces and all LGBTQ+ people. https://t.co/2ioIc1VrF6

— Human Rights Campaign (@HRC) November 21, 2022
Parents have become vocal at school board meetings opposing sexually explicit LGBT-themed books and curricula in schools. States such as Tennessee have introduced legislation to ban dangerous and often irreversible medical interventions for minors and parents. Religious leaders and conservatives have protested drag shows for kids all across the country. These efforts have been falsely labeled "anti-LGBT" by the left and erroneously conflated reasonable protections for children with attacks on LGBT people. This effort is currently ramping up at a terrifying speed, fueled by the outrage over this most recent shooting, despite no solid evidence any of it is relevant whatsoever.
It is more important than ever to stand up for and support brave voices, especially parents, working tirelessly to expose abuses of power and exploitation of children. Regardless of how intense the fire of left-wing outrage becomes, the work must go on and legislative efforts must be lifted up higher than ever. Regardless of what motivated this particular person in taking the lives of innocent people, we cannot allow the left to use the incident as a weapon against our work to protect children and girls.
Despite hysterical claims, there is no specific or escalating threat to LGBT Americans, and there is nothing to support the argument that conservative and parental efforts to influence policies and laws affecting their families and children are harming LGBT people or putting them in danger. The fight for parental rights, responsible medicine, and common-sense child safety policies regarding adult entertainment is necessary and important. We cannot allow ourselves to be bullied into silence.