By Matthew Boyle. Media: Breitbart.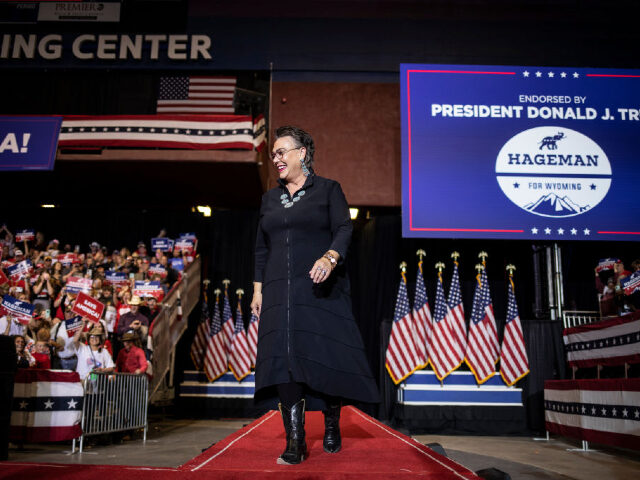 Rep. Harriet Hageman (R-WY) is endorsing former President Donald Trump in his bid to return to the White House in 2024, Breitbart News has learned exclusively.
Hageman, who defeated the anti-Trump former Rep. Liz Cheney (R-WY) in the congressional primary in Wyoming last year with Trump's support, issued a statement, which she provided to Breitbart News, formally endorsing Trump in his campaign for the White House.
"President Trump stood with me for my election in 2022, and I am proud to stand with him in 2024," Hageman said.
In her endorsement statement, Hageman said she believes Trump was "one of the best presidents" the United States has seen in her lifetime.
"I believe that Donald Trump was one of the best presidents of my lifetime," Hageman said. "His policies were great for Wyoming and the Country as a whole. He understood that we must promote and support our domestic energy industries, allow states to responsibly develop their own natural resources, enforce immigration laws and protect our southern border, and lead the country with strength so that our allies respect us while our enemies fear us."
In contrast, Hageman said, Democrat President Joe Biden has been a detrimental force for bad in the United States and must be defeated in the next election.
"Joe Biden has taken the exact opposite approach on all these policy issues, and look at what he has done to our Country," Hageman said. "We are again reliant on foreign sources of energy, our fuel prices are too high, inflation continues to soar, our border is in crisis, and the Chinese are having a field day violating our airspace, stealing our intellectual property, and flooding our country with fentanyl. We must turn this Country around by defeating Biden, or whatever candidate the Democrats put up to replace him."
Hageman's wholehearted endorsement of Trump is a sharp departure from what Wyoming used to have in Congress with Cheney, who spent her last two years in office constantly attacking Trump from her perch on the January 6 Committee. Cheney received the assignment to that committee from now-former House Speaker Nancy Pelosi, a Democrat, and as such lost her position as House GOP conference chair and was essentially run out of her congressional seat as Trump and House Republicans, including now Speaker Kevin McCarthy, coalesced behind Hageman in the primary.
Cheney's replacement as House GOP conference chair, Rep. Elise Stefanik (R-NY), has also endorsed Trump for president in 2024.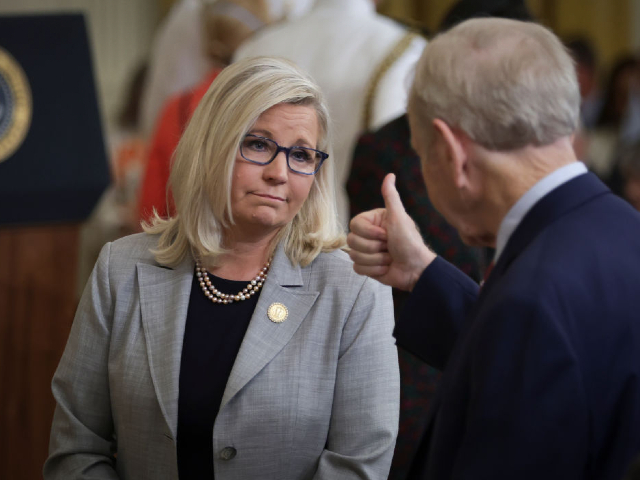 While Trump was the first one in the running for 2024 — he announced immediately after the 2022 midterm elections — the GOP presidential field is beginning to get a bit more crowded. Former South Carolina Gov. Nikki Haley, who served as Trump's U.S. Ambassador to the United Nations, is now formally running for president launching her campaign with a video on Tuesday morning. Haley will host a formal launch event in Charleston, South Carolina, on Wednesday, and several other serious possible contenders considering running.
Sen. Tim Scott (R-SC) is reportedly considering a run, as is New Hampshire GOP Gov. Chris Sununu. Businessman Vivek Ramaswamy, who has risen to fame criticizing corporate wokeness, is also considering a run of his own, as are former Vice President Mike Pence and former Secretary of State Mike Pompeo. Florida Gov. Ron DeSantis is also reportedly considering entering the race.