By Martin Walsh. Media: Explain America.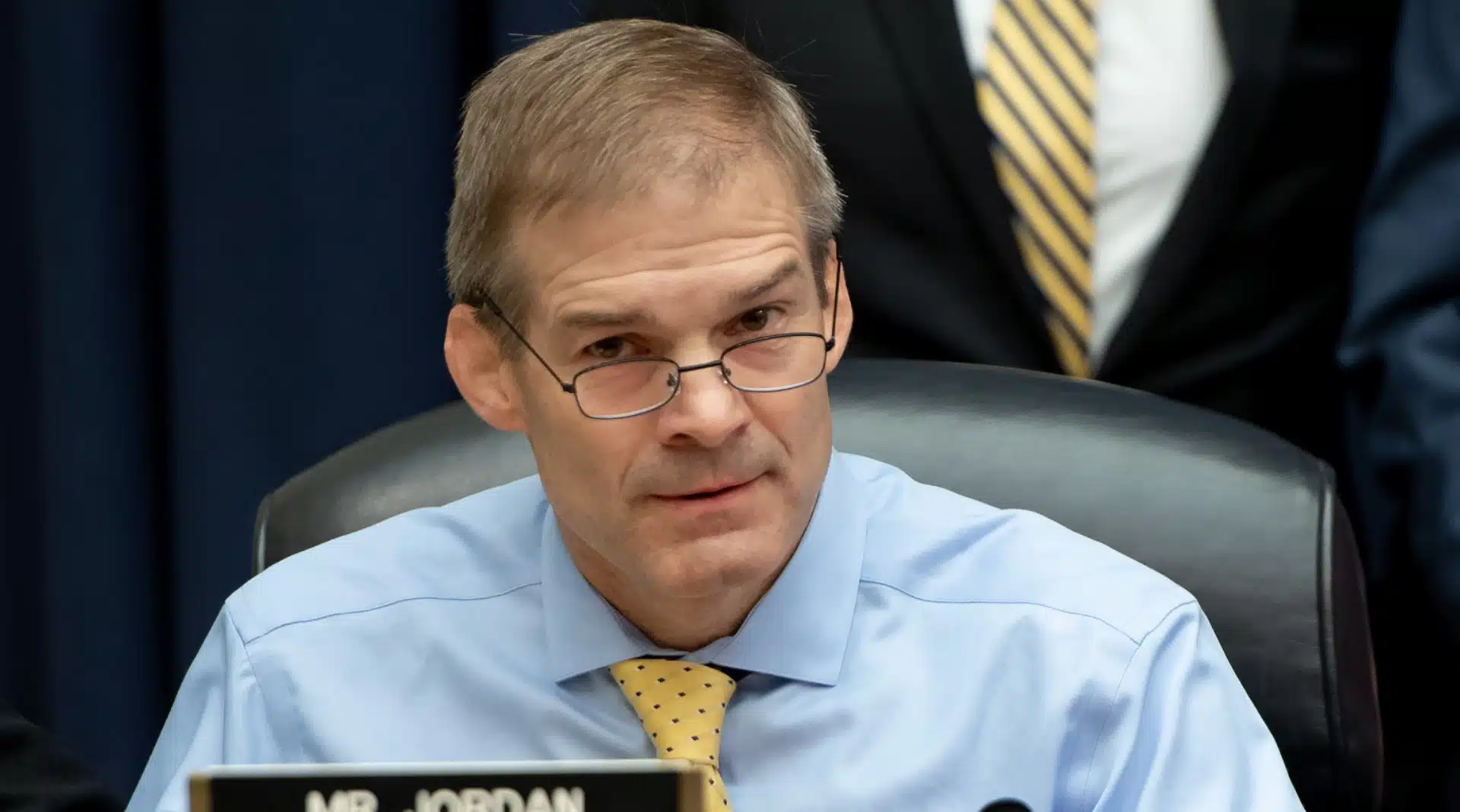 OPINION: This article may contain commentary which reflects the author's opinion.
The FBI has denied accusations from Ohio Rep. Jim Jordan and Republicans that it purged conservative employees for their beliefs under President Joe Biden's administration.
Jordan, who will likely become chairman of the House Judiciary Committee when Republicans take control of the lower chamber next year, sent letters to the FBI alleging the agency removed critics of Biden and his administration from their posts. Jill Tyson, the FBI's assistant director of its Office of Congressional Affairs, responded to Jordan's accusations with a letter of her own.
"The FBI has strong procedures in place to promote accountability when an FBI employee strays from their obligations — including employee actions that create the appearance of political, social, or other bias. The FBI takes all allegations of misconduct very seriously, and that includes taking seriously our responsibility to FBI employees who make protected disclosures under the whistleblower regulations," she wrote in the letter.
"It is important to emphasize that allegations against one or a very small number of employees do not reflect a widespread political bias or a lack of objectivity by the FBI's 38,000 employees who perform their jobs objectively, rigorously, and with professionalism," she wrote. "Nor do such allegations fairly call into question the FBI's motivations and actions to fulfill its mission, which reflects the collective judgment and effort of our workforce."
"The FBI is not immune from transparency or above accountability for its actions," Jordan told Wray in a letter last month. "Committee Republicans intend to continue to examine the politicization and bias at the FBI, including into the 118th Congress if necessary."
Last week, Jordan also vowed to subpoena Nina Jankowicz, the woman who was picked to head President Joe Biden's Disinformation Governance Board. Jankowicz was not happy about tweets from conservatives that caused her board to be exposed and resulted in Congress sounding the alarm.
Below is a transcript of the exchange:
Fox Business' Ashley Webster & Rep. Jim Jordan on Friday:
WEBSTER: "When the new Congress begins, you take over as chair of the House Judiciary Committee. Are you going to subpoena the former DHS disinformation chief Nina Jankowicz, and if so, why?"
JORDAN: "Yeah, we will. I mean, look, I don't want to get into who we're gonna — but we have an investigative plan that we think is important to get after. This whole attack on the First Amendment, this whole idea that government is telling, you know, private media, telling social media companies what they can and can't put on their network, we think that is wrong, we think that's an attack on the First Amendment, and the idea that you had the government setting up a disinformation governance board when in fact the biggest purveyor of disinformation, misinformation, malinformation, whatever you want to talk about, is usually the government. I mean, I always point to the Covid example. I mean, they told us that it wasn't a lab where the thing started. Well, it sure looks like it was. It wasn't gain of function research. Yeah, it sure looks like it was. It wasn't our tax money. Yes, it was. The vaccinated couldn't get it or transmit it. Yes, they — I mean, on and on and on it went. They were wrong about just about everything they told us and yet they will tell us what's misinformation and what's disinformation."
WEBSTER: "So much to talk about, so little time. But we got a lot in there. Congressman Jim Jordan, thank you so much for joining us."
During an interview in July on CNN, Jankowicz told then-host Brian Stelter that the Biden administration did not do enough to defend her reputation. In addition, she accused the White House of essentially muzzling her so she could not speak on her own behalf.
DHS announced the formation of the board in late April. Secretary Alejandro Mayorkas went on to defend the panel against attacks from Republicans who labeled it an Orwellian "Ministry of Truth."
In her interview, she told Stelter that the board was supposed "to bring best practices to bear, and to make sure that we were up with the latest research, the latest trends, in disinformation and countering it and make sure that work was being done in a way that protected freedom of speech, protected civil rights, civil liberties, and privacy."