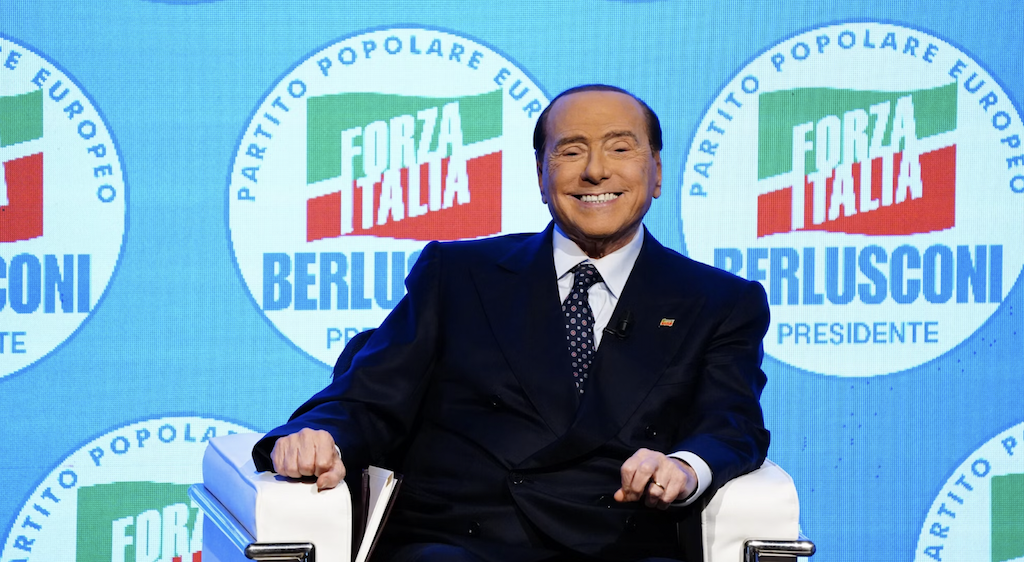 By Ben Whitehead. Media: DailyWire.
Silvio Berlusconi, the former controversial prime minister of Italy, has died at the age of 86, according to Italian media company Mediaset, which Berlusconi founded.
Berlusconi, who once reportedly referred to himself as the "Jesus Christ of politics," served longer than any Italian leader since 1946, when Italy became a republic. He founded the Forza Italia party, which is described as center-right. No cause of death was provided.
"Silvio Berlusconi was above all a fighter, he was a man who was never afraid to defend his beliefs and it was exactly that courage, that determination that made him one of the most influential men in the history of Italy," current Italian Prime Minister Giorgia Meloni said in a statement confirming Berlusconi's death.
"With him we have fought, won and lost many battles and for him too we will bring home the goals we had set together. Farewell Silvio," she added.
Berlusconi had been hospitalized with leukemia and had struggled with other health issues recently, according to San Raffaele Hospital in Milan. It was his second hospitalization in recent months, Fox News reports. He had also developed a lung infection.
Berlusconi was a billionaire media mogul, founding Mediaset while obtaining a massive real estate portfolio. He also owned the Italian soccer club AC Milan from 1986 to 2017. At one point, he was the wealthiest man in Italy, according to CNN.
He served as prime minister of Italy across four governments for nine years. First elected in 1994, Berlusconi's career was full of scandals, including corruption, fraud, and bribery accusations. In 2012, he was convicted of tax evasion, the only case in which a conviction stuck, CNN notes. Initially given a four-year sentence, it was reduced to ten months of community service.
In 2010, Berlusconi was convicted of having sex with an underage prostitute at one of his "bunga-bunga" sex parties. The 2013 conviction was later overturned.
Berlusconi's final term as prime minister lasted from 2008 until 2011, when he resigned shortly after passing budget reforms. From 2010 to 2011, he survived three votes of confidence, one of which he won by just three votes after he was accused of ignoring the country's economic issues.
After his 2012 conviction on tax fraud, the former prime minister was barred from holding public office, but the ban was lifted in 2018. He was most recently elected in September as a member of the senate, serving until his death.