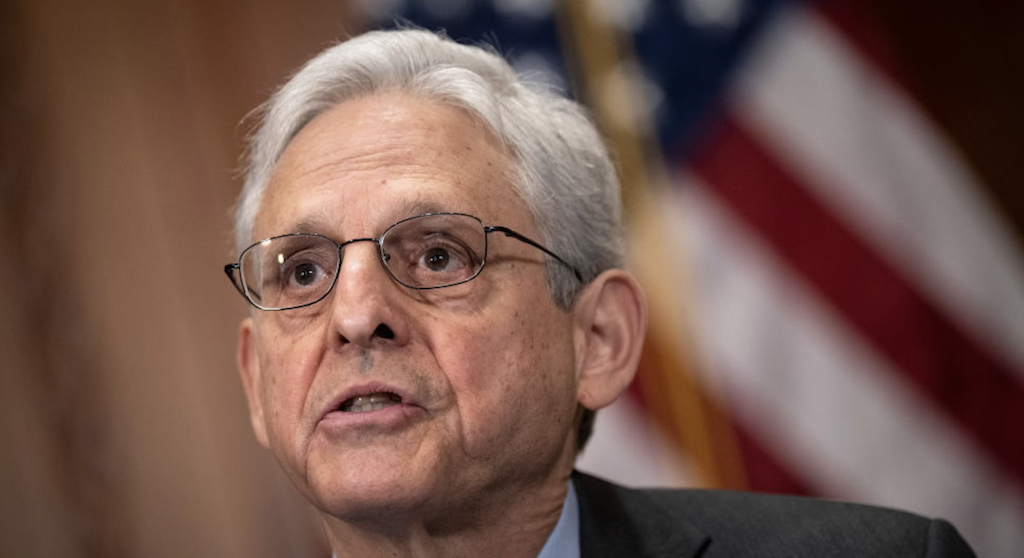 By Leif Le Mahieu. Media: DailyWire.
House Judiciary Chairman Jim Jordan (R-OH) revealed new information on the events leading up to the raid of former President Donald Trump's Florida home in a Friday letter to Attorney General Merrick Garland.
Jordan sent a letter to Garland stating that the House Judiciary Committee was concerned that the actions of the Justice Department regarding its investigation into Trump over his handling of classified documents were "nothing more than a politically motivated prosecution."
"According to reports, the Department will indict President Donald Trump, despite declining to indict former Secretary of State Hillary Clinton for her mishandling of classified information and failing to indict President Biden for his mishandling of classified information. The indictment creates, at the minimum, a serious appearance of a double standard and a miscarriage of justice," the letter from Jordan says.
In the letter, Jordan gives new details from an interview the committee conducted on Wednesday with Steven D'Antuono, the former assistant director in charge of the FBI's Washington Field Office.
"D'Antuono expressed strong concerns with the Department's pursuit of the raid and noted several unusual features in the Department's handling of the case. Mr. D'Antuono, who had over two decades of FBI experience, noted his frustration that the FBI was going to be 'left holding the bag again' with respect to the search of President Trump's residence," Jordan's letter says.
Jordan says that D'Antuono "disagreed" with the DOJ's handling of the raid, and pointed to several examples that he said concerned the former FBI official.
D'Antuono said he had "absolutely no idea" why it was the Washington, D.C. FBI office that raided Mar-a-Lago, and not the Miami office, according to Jordan. Investigations were supposed to be run by field offices, not FBI headquarters, D'Antuono reportedly said.
"According to Mr. D'Antuono, it was unusual to not have a U.S. Attorney assigned to an investigative matter, especially a matter of this magnitude," the letter says.
The former official also reportedly told Jordan that the DOJ pushed "the FBI to promptly execute the search warrant" before they could obtain "consent" from Trump's team.
The letter adds that D'Antuono "testified that the FBI sought to exclude President Trump's attorney from the search, a move with which Mr. D'Antuono disagreed. Mr. D'Antuono believed that the FBI should have worked with the attorney to get consent to search the residence prior to seeking a warrant for the search."
Jordan concludes his letter by asking for more documentation on communications regarding the Trump raid by the DOJ and the FBI.