By Hank Berrien. Media: DailyWire.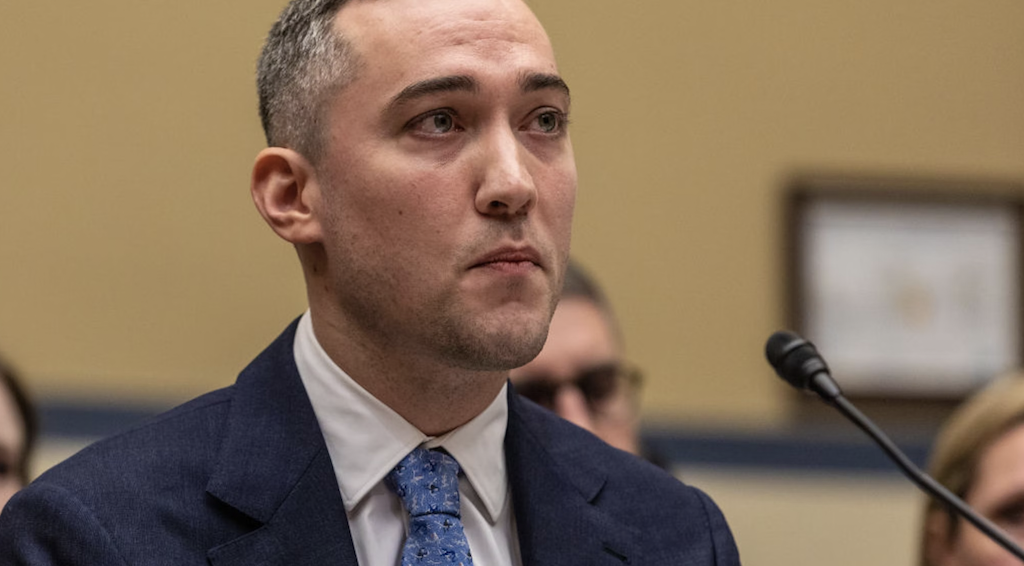 Speaking before the House Oversight Committee, former Twitter Global Head of Trust and Safety Yoel Roth admitted that he had used disappearing message apps when communicating with government officials.
Roth appeared before the committee, which was meeting to examine Twitter's role in blocking access to a New York Post story about Hunter Biden's laptop. That story was released just before the 2020 election. The committee interviewed Roth along with former Twitter Chief Legal Officer Vijaya Gadde, former Deputy General Counsel James Baker, and Twitter whistleblower Anika Collier Navaroli.
When asked if they had used disappearing message apps such as Signal, Snapchat, or Wicker to communicate with government officials, Baker answered, "I don't recall," Gadde replied, "Not to my recollection."
Then Roth answered, "Yes."
Earlier this week, Oversight Committee Chairman James Comer (R-KY) issued a press release in which he stated, "In the runup to the 2020 presidential election, Big Tech and the Swamp colluded to censor reporting about the Biden family's shady business schemes. The U.S. intelligence community and the FBI frequently communicated with Big Tech and advised Twitter executives to question the validity of any Hunter Biden story—before the New York Post ever reported on it."
"We also know members of Twitter's top censorship team debated how they could justify limiting the spread of the story," Comer charged. "They landed on a policy that even some among them doubted. Americans deserve answers about this attack on the First Amendment and why Big Tech and the Swamp colluded to censor this information about the Biden family selling access for profit. Accountability is coming."
The three former Twitter executives insisted on Wednesday that the government was not a part of their decision to block sharing of the New York Post story.
Rep. Jim Jordan (R-OH) grilled Roth about Twitter's decision to suppress the Post story. "So the FBI didn't tell you it was fake, didn't tell you it was hacked, and Mr. Roth, did the story violate your policy?" he asked Roth.
"In my judgment at the time, no, it did not," Roth answered.
"You said it isn't clearly a violation of our hacked materials policy, nor is it clearly a violation of anything else. So I think what a lot of people are wondering is, if it didn't violate your policies and they didn't tell you it was fake, they didn't tell you it was hacked, why'd you take it down?" Jordan pressed.
"The company made the decision that found that it did violate the policy; it wasn't my personal judgment at the time that it did, but the decision was communicated to me by my direct supervisor, and ultimately I didn't disagree with it enough to object," Roth answered.
"You know what I think happened, Mr. Roth? I think you guys got played," Jordan fired. "I think you guys wanted to take it deep down; you saw what the chairman put up where you said everyone in the White House is a fascist. I think you guys wanted it to be taken down. I think you meet with these guys every week; we know that's been established in the Twitter files. … I think you guys wanted to take it down; I think you guys got played by the FBI."