By Paul Steinhauser. Media: Fox News.
EXCLUSIVE – The Republican National Committee (RNC) announced Wednesday that Fox News will host the first GOP presidential primary debate in the 2024 cycle.
The debate, titled the "Fox News Republican Primary Debate with partners Young America's Foundation and Rumble," will take place during the month of August in Milwaukee, Wisconsin, which is the host city for the 2024 Republican National Convention.
"I am excited to announce that our first debate in Milwaukee will be in partnership with Fox News, Young America's Foundation, and Rumble," RNC chairwoman Ronna McDaniel said in a statement first shared with Fox News on Wednesday.
McDaniel emphasized that "the next President of the United States will be on our debate stage, and we look forward to hosting a fair and transparent platform for our great candidates to debate and share our winning Republican message with voters across the country."
The chairwoman, asked during an interview on News' "Fox and Friends" on Wednesday morning, if there will be one or two debate stages, said "we'll put the criteria out soon. We don't know how many candidates there's going to be so that will dictate whether there's one or two stages. Right now I don't see there being two stages but I could be wrong on that. The field's forming later than usual."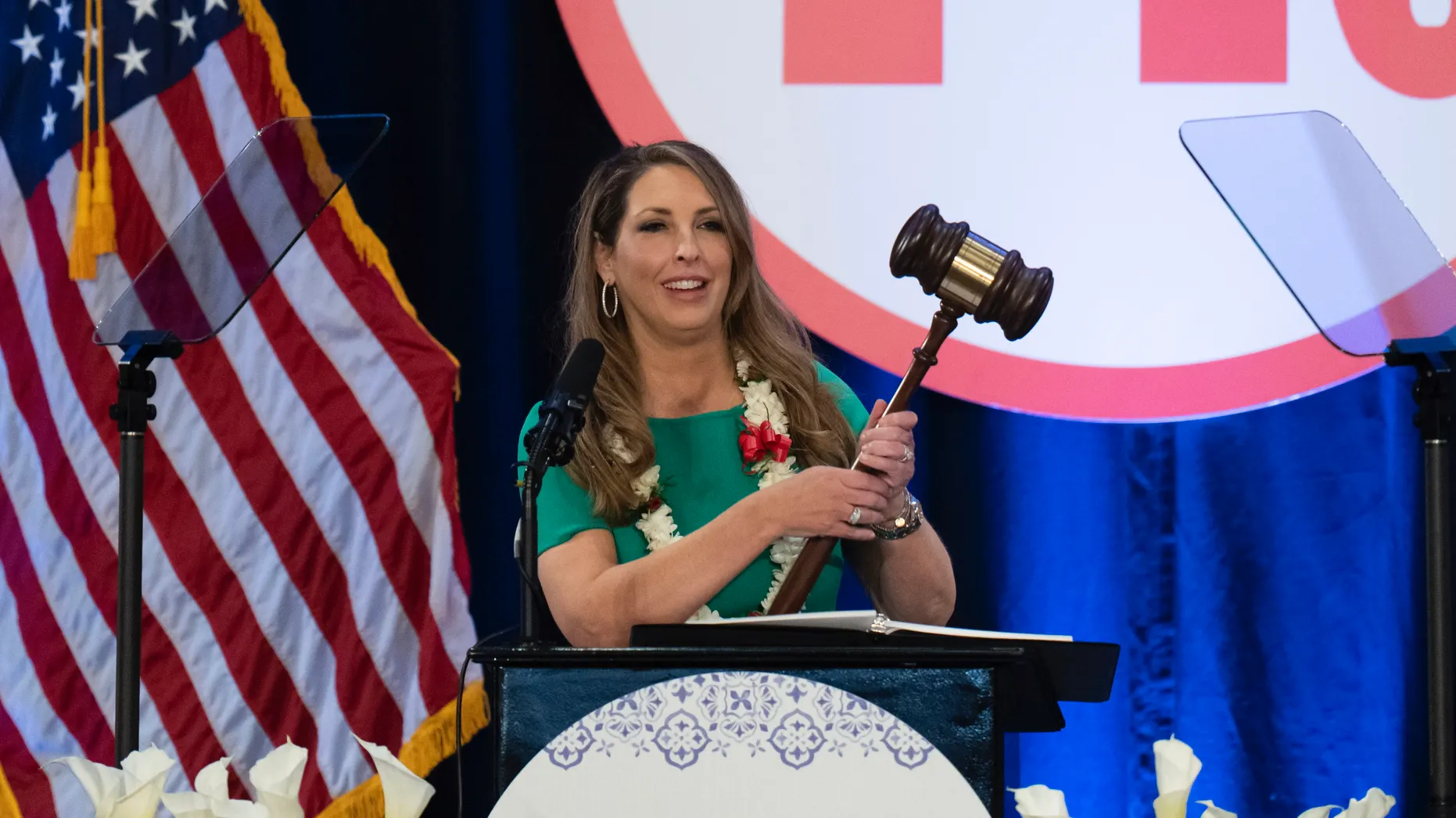 The debate will be televised exclusively on Fox News, and Rumble is the live-streaming partner.
Rumble chairman and CEO Chris Pavlovski said in a statement that "Rumble's mission to protect free speech is not just a slogan, it runs through the DNA of our company. We are thrilled to partner with the RNC to bring the debate stage online and help promote open dialogue. Rumble saw record traffic and user engagement during the 2022 midterms, and we're ready to be the premier platform for all candidates in the 2024 elections."
And former two-term Wisconsin Gov. Scott Walker, who serves as YAF president, said in a statement that "as the premier organization working with young people in the conservative movement, we at Young America's Foundation are thrilled to be a partner with the Republican National Committee, Fox News, and Rumble for the first Republican Presidential Primary Debate in August. This is a great time to introduce more young Americans to the value of freedom and opportunity for all."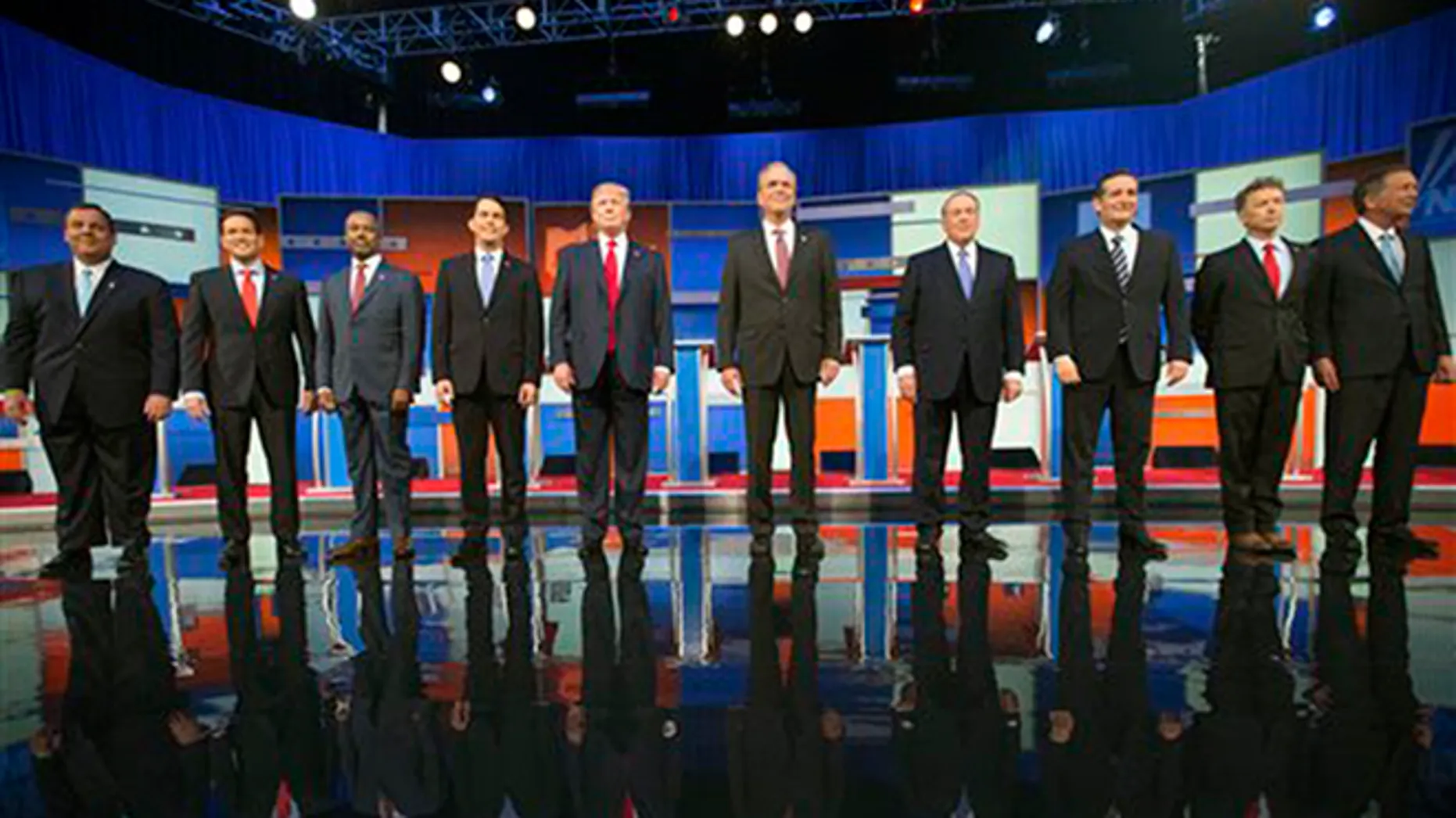 The debate will coincide with the RNC's summer meeting, which is also being held in Milwaukee, 11 months ahead of next year's convention.
Asked on "Fox and Friends" if the RNC will mandate that candidates take a pledge to back the eventual GOP nominee in order to make the debate stage, McDaniel answered "it's about beating Joe Biden. It's about beating what's happening in this country right now. And we can only do that united, so we want every candidate to pledge that heading into this process."
Former President Donald Trump – who launched his third White House campaign in November, is currently the clear polling front-runner in the race to be the GOP standard-bearer in 2024. But there's an emerging list of rivals for the nomination.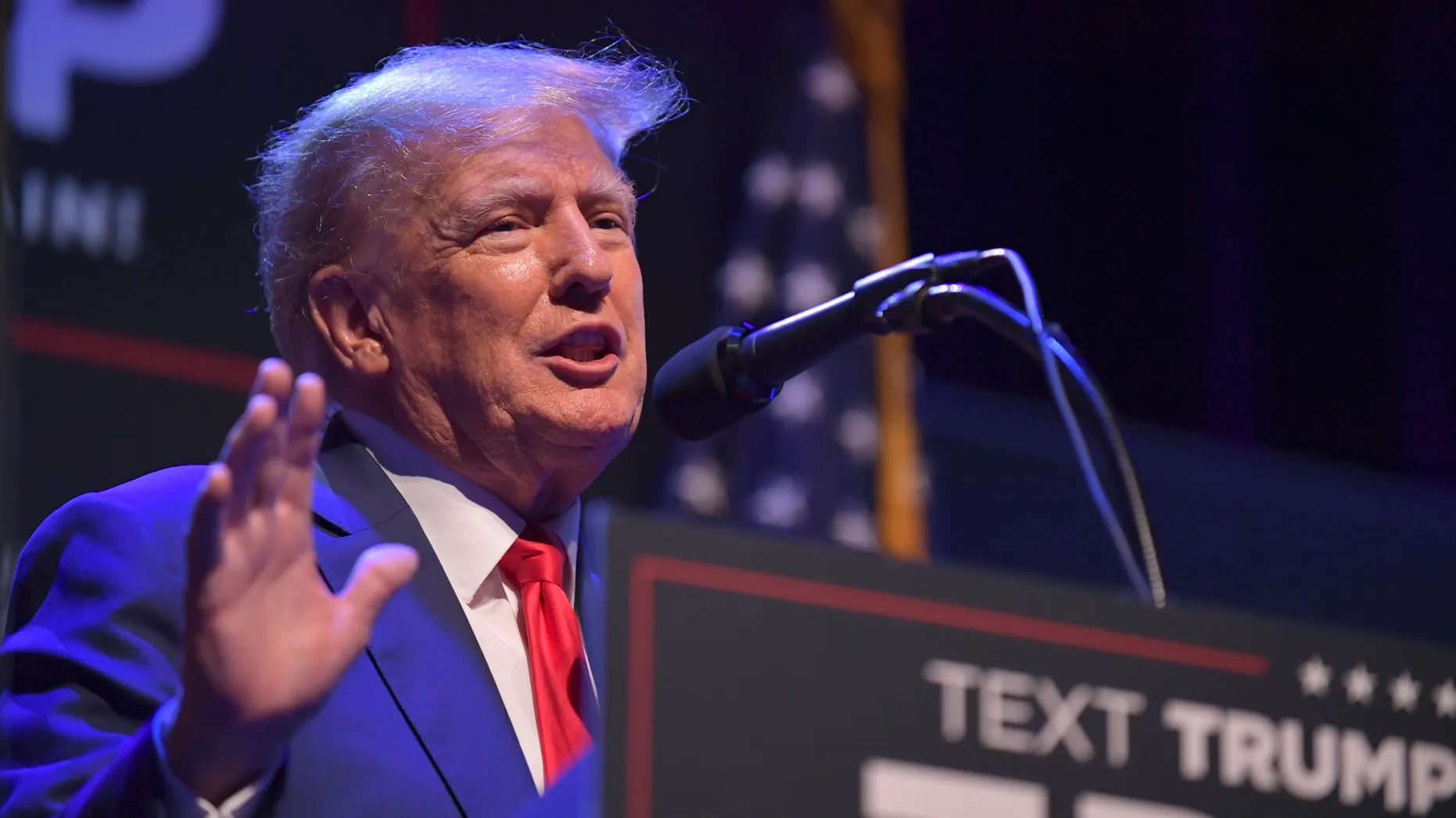 Former two-term South Carolina Gov. Nikki Haley, who served as ambassador to the United Nations during the Trump administration, declared her candidacy for president in February, as did multi-millionaire entrepreneur, best-selling author and conservative commentator Vivek Ramaswamy.
Republican businessman Perry Johnson of Michigan, who attempted to run for governor last year, has also declared his candidacy. And former two-term Arkansas Gov. Asa Hutchinson is formally launching his 2024 GOP White House campaign later this month.
Sen. Tim Scott of South Carolina, a rising star in the Republican Party, launched a presidential exploratory committee earlier on Wednesday.
And the field is expected grow in the coming weeks and months, with Florida Gov. Ron DeSantis and former Vice President Mike Pence very likely to jump into the race.
Former Secretary of State Mike Pompeo and Gov. Chris Sununu of New Hampshire are also seriously mulling presidential runs, with Govs. Kristi Noem of South Dakota, Glenn Youngkin of Virginia, former Reps. Will Hurd of Texas, Mike Rogers of Michigan, and Liz Cheney of Wyoming, former New Jersey Gov. Chris Christie, former national security adviser and former ambassador John Bolton, and Mayor Francis Suarez of Miami, Florida are among a larger list of politicians considering presidential bids.
Fox News' Jessica Loker and William Ricciardella contributed to this report