By Ryan Saavedra. Media: DailyWire.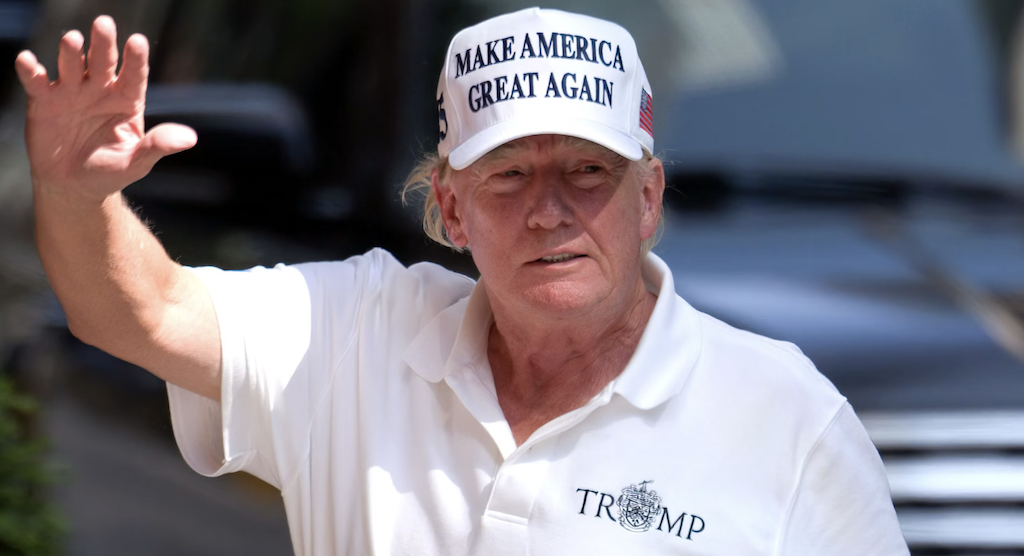 The grand jury in the federal criminal investigation into former President Donald Trump's handling of classified material is reportedly set to come back into session this week in Washington, D.C., after court activity had slowed in recent weeks.
NBC News reported that not much is known at this point about whether special counsel Jack Smith will seek an indictment. Recent reports say the National Archives informed Smith that it has 16 records that allegedly show that Trump and his top advisers had knowledge of the process that Trump would have to go through to declassify information while he was president and audio recordings that prosecutors have obtained that allegedly feature Trump discussing a classified document he kept after leaving office.
The former president has maintained that he did nothing wrong and that the investigation is a witch hunt and a hoax designed to stop him from returning to the White House.
The investigation into Trump centers around whether he retained classified information after leaving office and if he tried to obstruct investigators or destroyed evidence. The National Archives first alerted Trump in May of 2021 that it was seeking approximately two dozen boxes of records be returned to it as required by the Presidential Records Act. Trump was warned in late 2021 that they could escalate the issue to prosecutors or Congress if the former president continued to refuse to hand over the documents.
In January 2022, about 15 of the boxes were returned at which time officials discovered there were more than 700 pages of classified materials in the boxes. Federal law enforcement was notified of the discovery and later came to believe that there were more materials that had not been turned over and a criminal investigation was subsequently launched.
In May 2022, a federal grand jury issued a subpoena seeking additional classified documents and, a few weeks later, the DOJ visited Mar-a-Lago and Trump's legal team signed a written statement claiming that all the classified material had been returned. Over the course of the summer, investigators interviewed members of Trump's staff and subpoenaed surveillance footage.
On August 8, the FBI executed a search warrant on the property and recovered eleven additional sets of classified material.