By Gabe Kaminsky, Investigative Reporter. Media: Washington Examiner.
An advocacy group founded by Hillary Clinton gave hundreds of thousands of dollars to a left-wing climate charity with deep ties to unorthodox global protests against fossil fuels, records show.
Climate Emergency Fund, a Beverly Hills-based organization funded by Hollywood celebrities, has been quietly bankrolling activist hubs seeking to bring awareness to climate change by vandalizing fine art and engaging in other controversial protests, the Washington Examiner reported. Onward Together, a nonprofit group Clinton founded after losing the 2016 presidential election to Donald Trump, granted $300,000 to the fund between April 2021 and March 2022, tax forms show.
The grant is a window into how CEF, which claims "nonviolent protest is a crucial tool for creating the political and social will needed to rapidly shift climate change policies and protect a livable future on Planet Earth," has gained major influence among Democratic-linked groups and celebrities, including film director Adam McKay, who sits on the board of directors and pledged $4 million to CEF in September 2022, according to documents.
CEF directly funds or supports coalitions, like the anti-fossil fuels A22 Network, that have made headlines across the world in connection to their efforts to protest climate change. One group that CEF has financially aided is Just Stop Oil, which in late 2022 splattered tomato soup on a Vincent Van Gogh painting at London's National Gallery that is considered to be worth roughly $84 million, according to CEF's website.
"Like the U.S. Civil Rights movement, the anti-Vietnam War effort, and the Suffragettes in Britain, non-violent civil disobedience is the tool of last resort in a democracy when the government is not doing what it must," Diane Chaytsina, a Just Stop Oil spokeswoman, previously told the Washington Examiner. "If you are younger than 45, you have never seen a normal climate, and the worst, with billions at risk, is yet to come."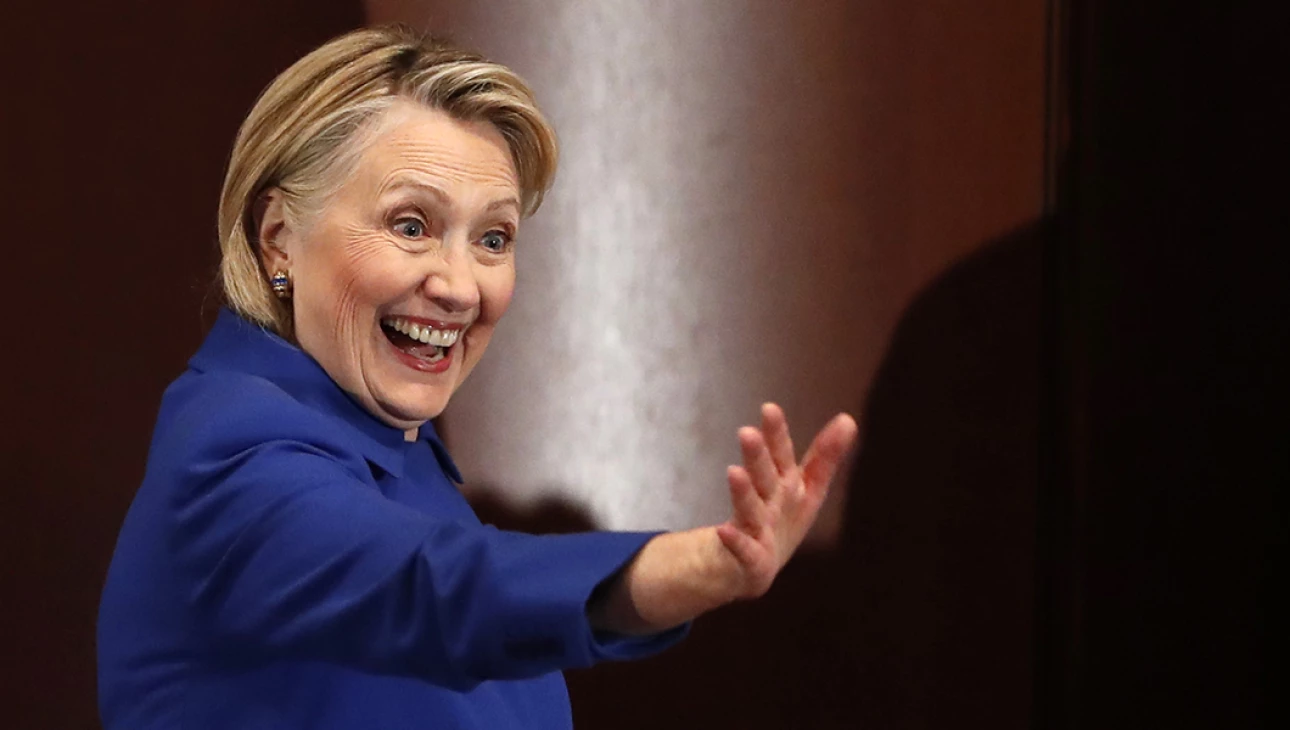 The money that Onward Together handed to CEF was by far the largest grant it distributed during the tax period. The Clinton group also donated $10,000 to the Sixteen Thirty Fund, a liberal dark money group managed by the for-profit consultancy Arabella Advisors, and $25,000 to the advocacy arm of the New Georgia Project, tax forms show. The New Georgia Project is a voting-rights charity founded by twice-failed Democratic Georgia gubernatorial candidate Stacey Abrams that has faced legal scrutiny for alleged financial mismanagement, according to multiple reports.
In its 2022 annual report, CEF thanked Onward Together for going "above and beyond" in terms of its financial support of the climate charity. CEF's celebrity funders have also included Jeremy Strong, who played Kendall Roy in the HBO television series Succession, and comedian Chelsea Handler, the Washington Examiner reported.
Meanwhile, some of the left-wing nonprofit groups that have funded CEF include the Silicon Valley Community Foundation, a donor-advised grantmaker that reported $10 billion in assets on 2021 tax forms, and the Sierra Club Foundation, a major environmental group.
"Squad" Rep. Alexandria Ocasio-Cortez's (D-NY) political action committee directed $9,000 to CEF in October 2021, according to federal campaign finance disclosures.
Climate Emergency Fund and Onward Together did not reply to requests for comment.