By Noah Rothman. Media: National Review.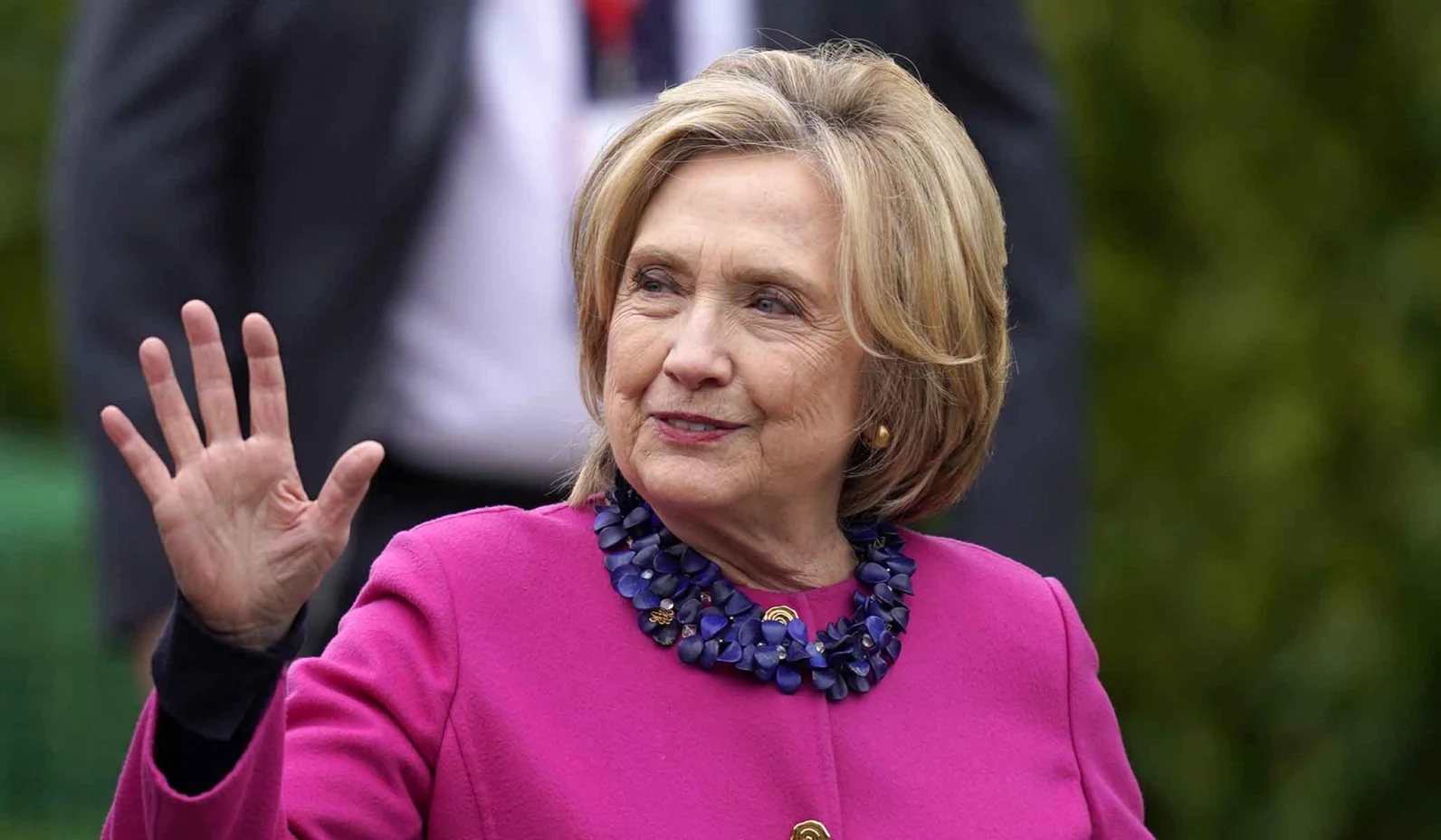 Former Democratic presidential nominee Hillary Clinton "defended her friend" Senator Dianne Feinstein this week, according to Time columnist Charlotte Alter. That isn't particularly interesting. What is interesting is how lazy her defense was, and Alter's apparent satisfaction with it.
Clinton reportedly bristled when Alter asked her about the 89-year-old senator's condition, which had taken her away from the Senate for weeks earlier this year and stalled the nominations of some candidates before the Senate Judiciary Committee. Both Feinstein's absence and her reemergence, which has confirmed rumors that her ongoing physical ailments are compounded by her apparent mental decline, have prompted pointed calls for Feinstein's resignation from her fellow Democrats. But Democrats aren't the problem here, Clinton said. Republicans are.
"Here is the dilemma for her," Clinton explained, "she got reelected, the people of California voted for her again, not very long ago. That was the voters' decision to vote for her, and she has been a remarkable and very effective leader." But there is a second "dilemma." The "Republicans," she continued, "will not agree to add someone else to the Judiciary Committee if she retires." Feinstein simply "can't" resign, Clinton argued, because the GOP "won't say" that they'll allow Democrats to "fill this position" on the Judiciary Committee "if she retires."
That was apparently sufficient for Alter, who pressed Clinton in a follow-up only on whether she believed Senate Democratic leadership had become too aged and infirm to competently serve their constituents' interests. Clinton appeared equally contemptuous of this line of questioning. She rejected Alter's premise, accused those who argue that point of view of having an "agenda," and suggested the attack on the gerontocracy in Congress was really "a bank shot against Joe Biden."
Here, Clinton has likely revealed her true objection to calls for Feinstein's resignation, which is that they're kind of mean to a person she likes. Moreover, Feinstein's acquiescence would establish a precedent with broad implications for other people she likes. Republicans have almost nothing to do with this equation, though dragging them into it seems to satisfy Democratic partisans who are discomfited by all this friendly fire. In the effort, however, Clinton has managed to craft an argument that insults the intelligence not just of her critics or even Democrats but all vertebrates capable of sentience.
Republicans, you may recall, are not the majority party in the U.S. Senate. Even if they were, they would not be able to block the ascension of whomever California governor Gavin Newsom appoints to the Senate to replace a retiring Feinstein. If the senator were to resign, contrary to Clinton's claims, Judiciary Committee ranking member Lindsey Graham has said he would not complicate the majority party's efforts to replace her on the committee she chairs. What Republicans did object to and thwarted was an attempt to temporarily replace Feinstein on the committee she leads with Maryland senator Ben Cardin.
"You are asking Republicans to open the door to passing through a slate of judges we view as very controversial," one Republican aide told NBC News. While some Republicans did entertain the prospect of replacing Feinstein with a more moderate member of the Democratic caucus, they balked when Senate leadership refused to negotiate. If the Senate GOP attempted to block a permanent replacement for Feinstein, that would alter the rules of engagement in the Senate. But that is a hypothetical that hasn't happened yet. Indeed, Republicans have not signaled that it is even a possibility.
For now, the handful of controversial nominees Feinstein's absence had held up in the committee when it deadlocks along party lines is an internal political conundrum exclusively among Democrats. Resolving that problem, which arises only when Feinstein cannot vote by proxy, won't happen until and unless Feinstein resigns her office, which her friend Hillary Clinton insists she doesn't have to and should not do. Suggesting that Republicans are at all culpable for the Democrats' paralytic politics is an exercise in misdirection.
Clinton's circuitous line of argumentation should convince anyone capable of rationality to conclude that Republicans are serving as a straw man. Her bet is that you are not so capable. Given the lack of pushback her tendentious and contradictory assertions produced, her gamble seems to be paying off.