By Brooke Singman , David Spunt. Media: Fox News.
Hunter Biden has agreed to plead guilty in the federal case stemming from years-long investigation into his tax affairs, Fox News has confirmed.
Fox News has confirmed that the president's son will plead guilty to two misdemeanor counts of willful failure to pay federal income tax. Hunter Biden also agreed to enter into a pretrial diversion agreement regarding a separate charge of possession of a firearm by a person who is an unlawful user of or addicted to a controlled substance.
The U.S. Attorney for the District of Delaware David C. Weiss said, according to the tax Information, Hunter Biden "received taxable income in excess of $1,500,000 annually in calendar years 2017 and 2018."
"Despite owing in excess of $100,000 in federal income taxes each year, he did not pay the income tax due for either year," Weiss' office said Tuesday. "According to the firearm Information, from on or about October 12, 2018 through October 23, 2018, Hunter Biden possessed a firearm despite knowing he was an unlawful user of and addicted to a controlled substance."
Weiss' office said if convicted, Hunter Biden faces a maximum penalty of 12 months in prison on each of the tax charges – a total of two years. There is a maximum penalty of 10 years in prison on the firearm charge for which he agreed to a pretrial diversion program. Such programs according to the DOJ website, "divert certain offenders from traditional criminal justice processing into alternative systems of supervision and service" such as mental health or substance abuse treatment. Those who successfully complete diversion programs, the DOJ says, can see "declination of charges, dismissal or reduction of charges, or a more favorable recommendation at sentencing."
"A federal district court judge will determine any sentence after taking into account the U.S. Sentencing Guidelines and other statutory factors," Weiss' office said.
"The investigation is ongoing," the office said in a statement Tuesday.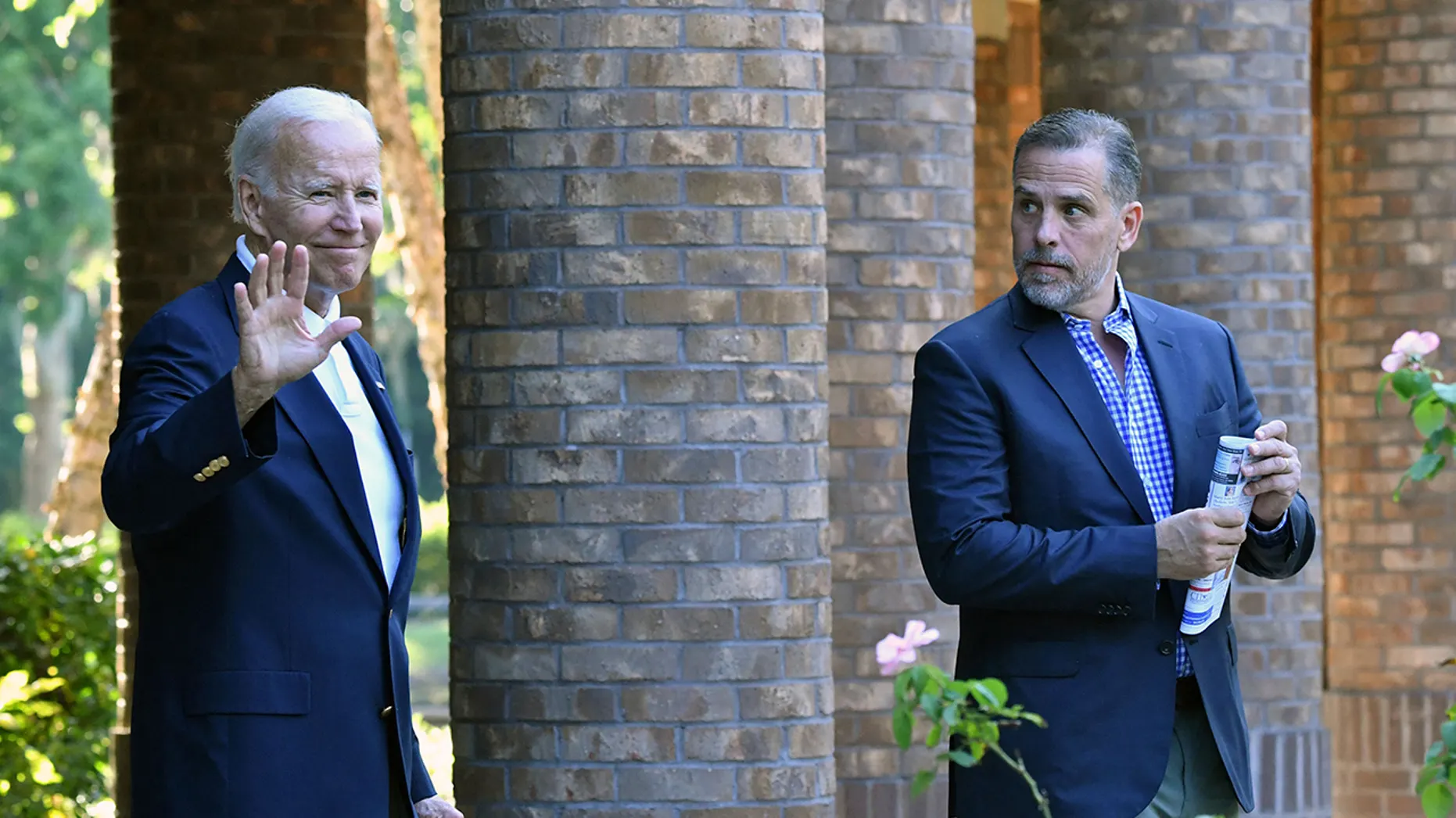 Hunter's criminal counsel, Chris Clark of Clark Smith Villazor, said that "with the announcement of two agreements between my client, Hunter Biden, and the United States Attorney's Office for the District of Delaware, it is my understanding that the five-year investigation into Hunter is resolved."
"Hunter will take responsibility for two instances of misdemeanor failure to file tax payments when due pursuant to a plea agreement," Clark said. "A firearm charge, which will be subject to a pretrial diversion agreement and will not be the subject of the plea agreement, will also be filed by the Government."
Clark added: "I know Hunter believes it is important to take responsibility for these mistakes he made during a period of turmoil and addiction in his life. He looks forward to continuing his recovery and moving forward."
Biden has been under federal investigation since 2018. That investigation into his "tax affairs" began amid the discovery of suspicious activity reports (SARs) regarding funds from "China and other foreign nations."
Fox News first reported in 2020 that the FBI had subpoenaed a laptop and hard drive purportedly belonging to Hunter Biden in connection with a money-laundering investigation in late 2019.
In December 2020, weeks after the 2020 presidential election, Biden publicly acknowledged he was under investigation related to his taxes. At the time, Biden said he took the matter "very seriously" and was "confident that a professional and objective review of these matters will demonstrate that I handled my affairs legally and appropriately, including with the benefit of professional tax advisors."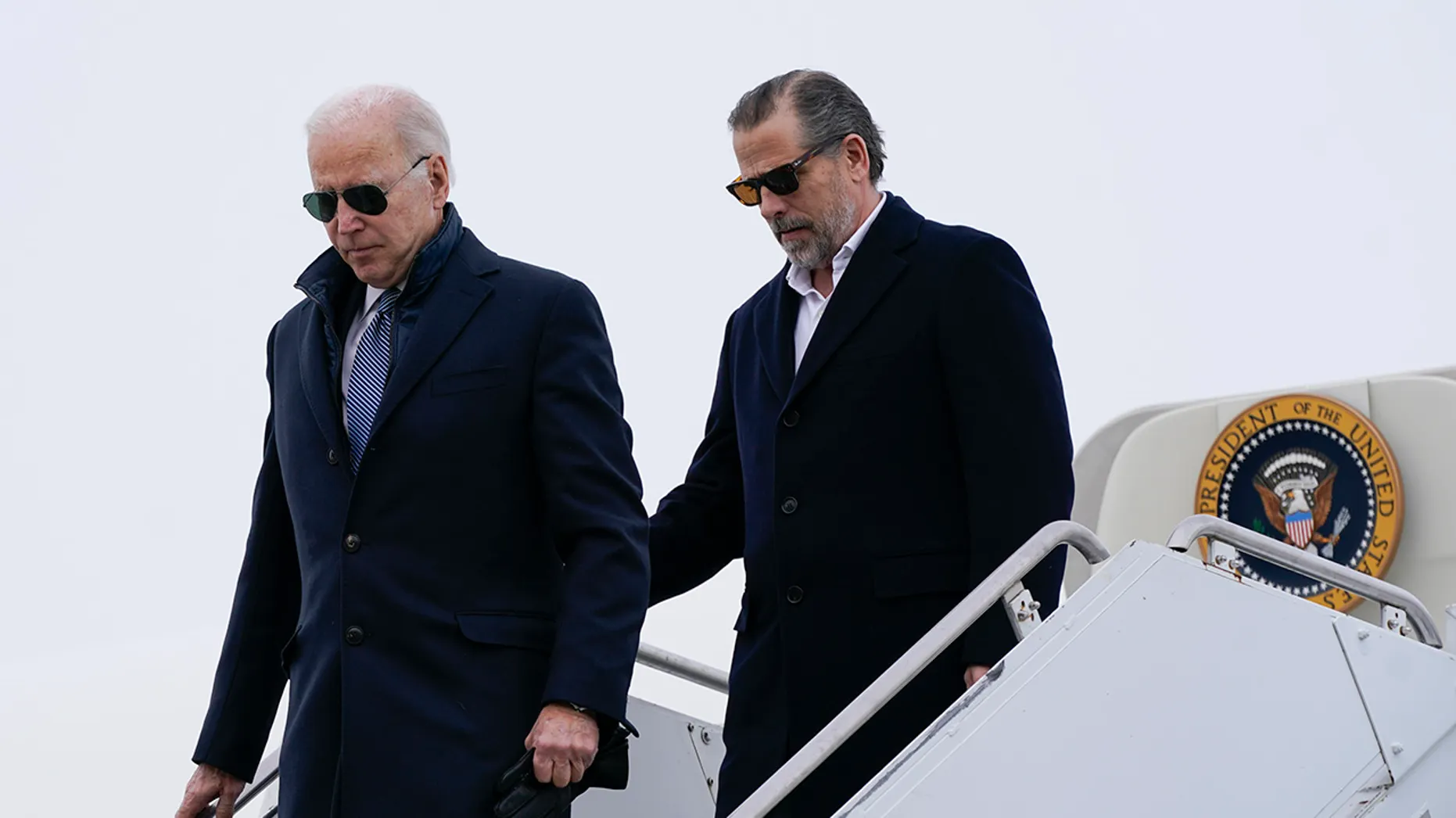 The firearms charge stemmed from allegations that Hunter Biden lied during a gun purchase in 2018.
Fox News first reported in 2021 that police had responded to an incident in 2018, when a gun owned by Hunter Biden was thrown into a trash can outside a market in Delaware.
A source with knowledge of the Oct. 23, 2018, police report told Fox News that it indicated that Hallie Biden, the widow of President Biden's late son, Beau, and who was in a relationship with Hunter at the time, threw a gun owned by Hunter in a dumpster behind a market near a school.
A firearm transaction report reviewed by Fox News indicated that Hunter Biden purchased a gun earlier that month.
On the firearm transaction report, Hunter Biden answered in the negative when asked if he was "an unlawful user of, or addicted to, marijuana or any depressant, stimulant, narcotic drug, or any other controlled substance?"
Hunter Biden was discharged from the Navy in 2014 after testing positive for cocaine.
The White House reacted to the charges Tuesday morning.
"The President and First Lady love their son and support him as he continues to rebuild his life," White House spokesperson Ian Sams said in a statement. "We will have no further comment."
Questions surrounding Hunter Biden's foreign business dealings entered the political conversation in 2019. Former President Donald Trump suggested Ukrainian President Volodymyr Zelenskyy launch an investigation into the Biden family's business dealings – specifically why then-Vice President Joe Biden pressed Zelensky's predecessor to fire a top prosecutor investigating Ukrainian natural gas firm Burisma Holdings, where Hunter Biden held a lucrative role on the board.
That phone call prompted the first Trump impeachment. Republicans, in their defense of the former president, zeroed in on Hunter Biden and his overseas business dealings, even suggesting Biden testify as part of the impeachment proceedings. The House of Representatives voted to impeach Trump in December 2019, but he was acquitted by the Senate.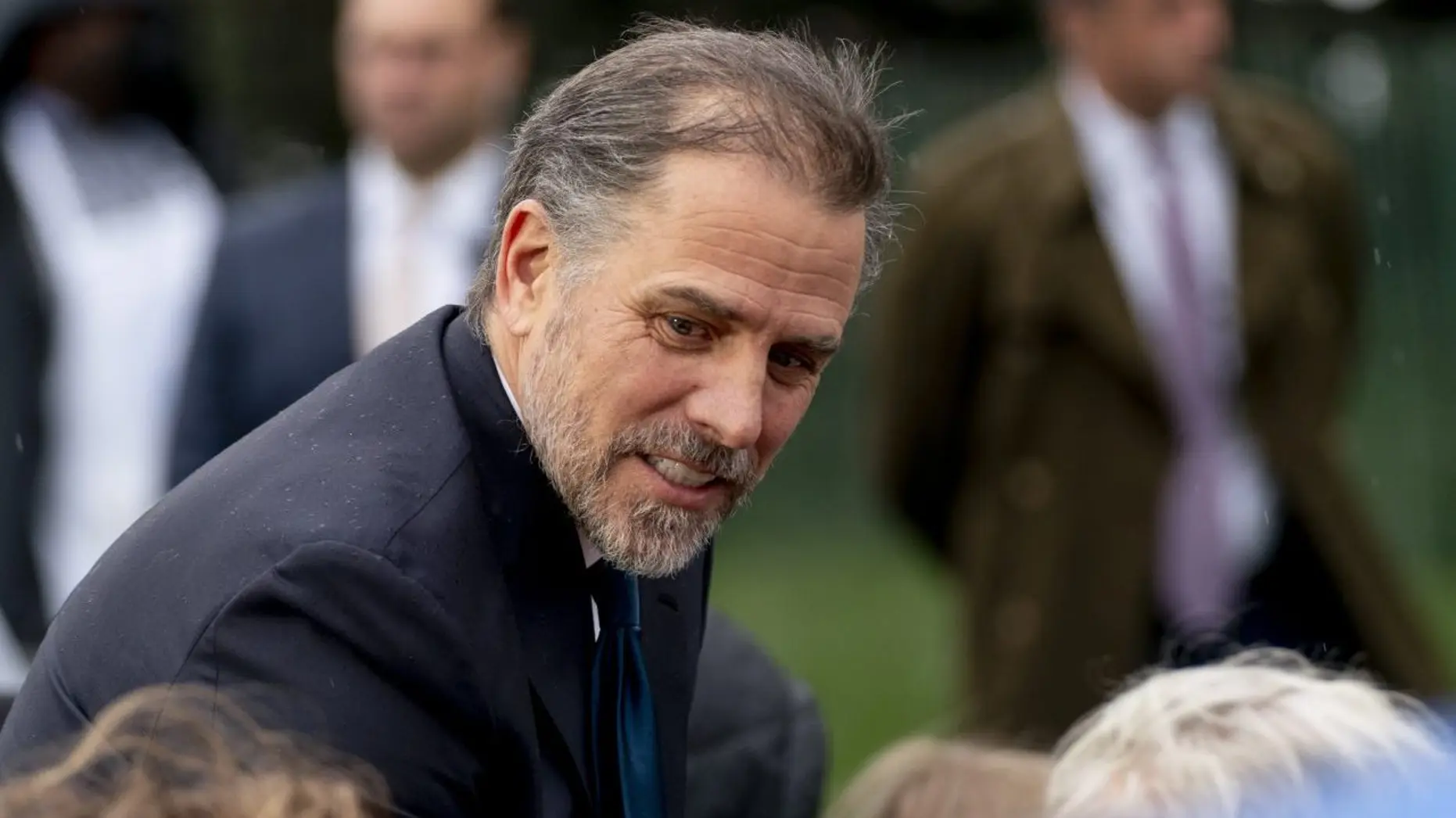 Republicans in the Senate, like Sens. Chuck Grassley, R-Iowa, and Ron Johnson, R-Wis., also began investigating Hunter Biden's foreign business dealings in 2019. Grassley and Johnson released a report out of their joint investigation in September 2020.
In that report, Grassley and Johnson said they obtained records from the U.S. Treasury Department that showed "potential criminal activity relating to transactions among and between Hunter Biden, his family, and his associates with Ukrainian, Russian, Kazakh and Chinese nationals." The report also stated that Senate investigators found millions of dollars in "questionable financial transactions" between Hunter Biden and his associates and foreign individuals, including the wife of the former mayor of Moscow as well as individuals with ties to the Chinese Communist Party.
In the fall of 2022, Grassley and Johnson flagged to the FBI that they were in possession of whistleblower allegations suggesting the bureau had "significant, impactful and voluminous evidence with respect to potential criminal conduct by Hunter Biden and James Biden" and related to Hunter's work with Burisma Holdings.
And when Republicans took the House majority following the 2022 midterm elections, the House Oversight Committee, led by Chairman James Comer, R-Ky., ramped up its investigative work, focusing in on the Biden family and whether their foreign business transactions put U.S. national security at risk.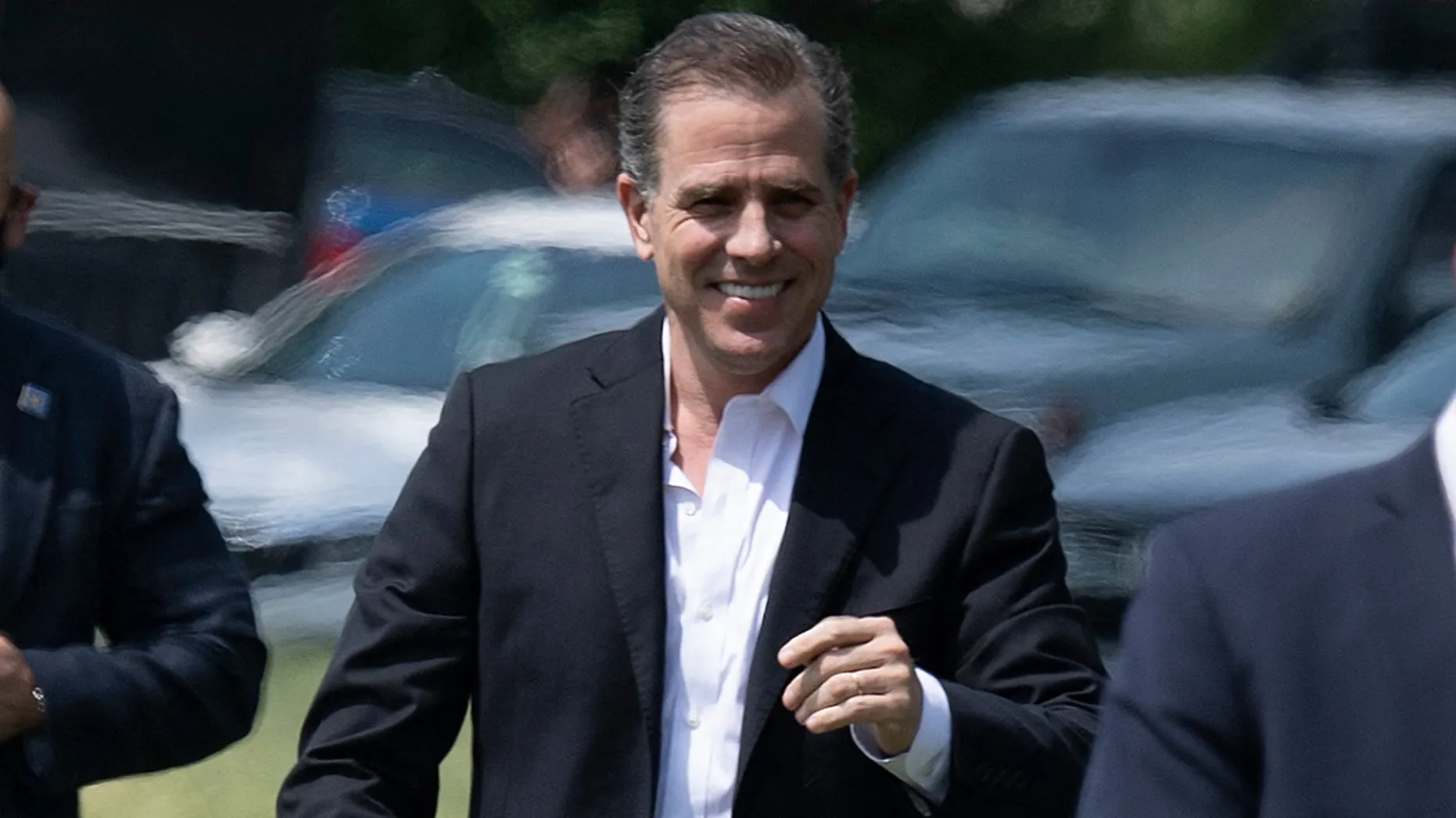 The White House has maintained that the president never spoke to his son about his business dealings and that the president was never involved in them. Officials also say the president has never discussed investigations into members of his family with the Justice Department.
The charges against the first son come after an IRS criminal supervisory agent seeking whistleblower protections said the federal investigation into Hunter Biden was being mishandled by the Biden administration.
The whistleblower claimed "clear" conflicts of interest, including giving the president's son "preferential treatment." The whistleblower also claimed politics are "improperly infecting decisions and protocols that would normally be followed by career law enforcement professionals in similar circumstances if the subject were not politically connected."
The White House has fired back against those allegations, saying that Biden has upheld his commitment to ensure the investigation is "free from any political interference."
Meanwhile, a separate whistleblower has alleged that the FBI and the Justice Department are in possession of a document that describes a criminal scheme involving then-Vice President Joe Biden and a foreign national relating to the exchange of money for policy decisions.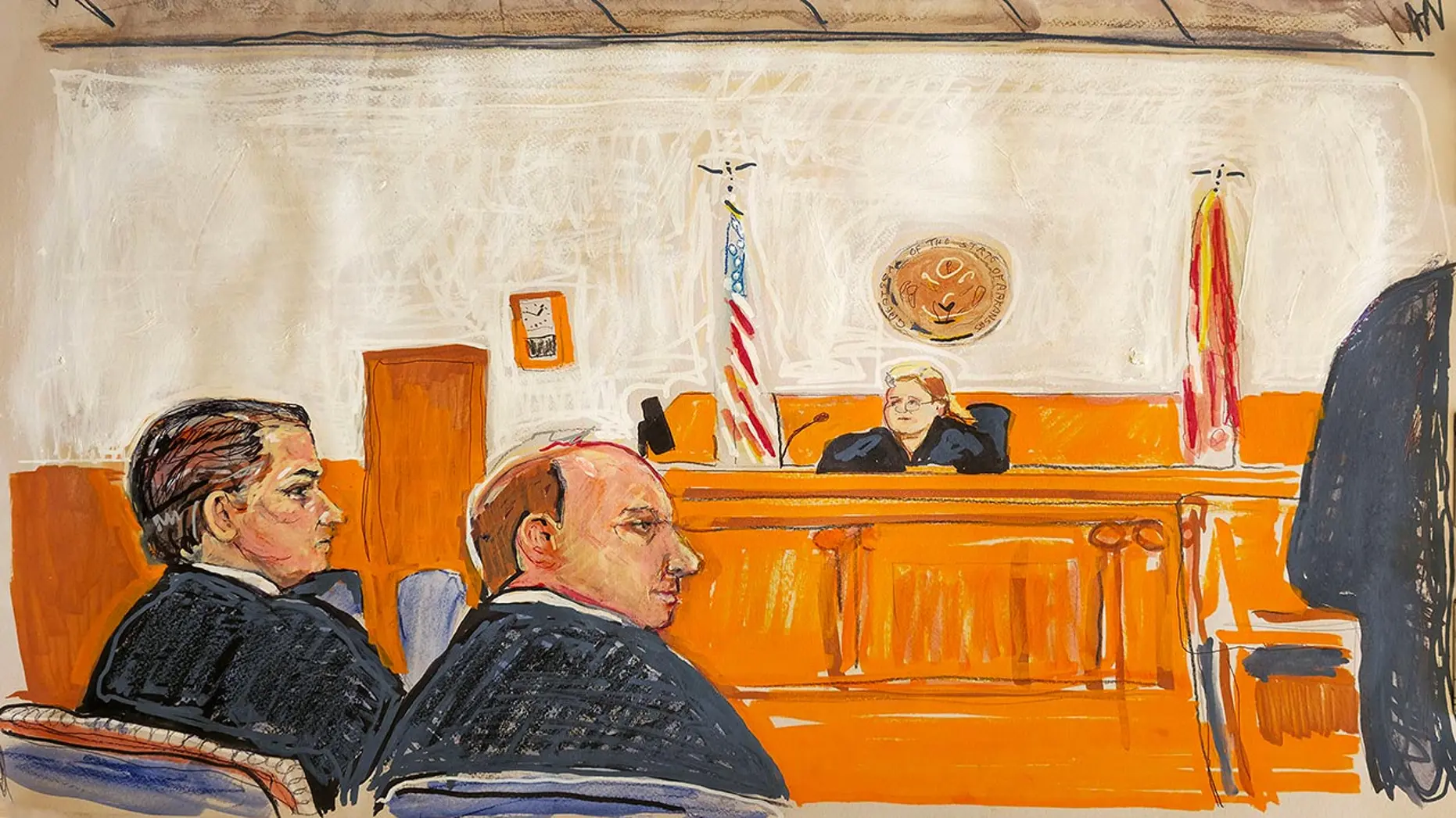 Comer and Grassley said the whistleblower claims the document "includes a precise description of how the alleged criminal scheme was employed as well as its purpose."
The document, which Comer subpoenaed, an FBI-generated FD-1023 form, allegedly details an arrangement involving an exchange of money for policy decisions.
The White House on Wednesday slammed what it said were "unfounded, unproven, politically-motivated attacks against the president and his family" made "without offering evidence for their claims or evidence of decisions influenced by anything other than U.S. interests."
"When it comes to President Biden's personal finances, anybody can take a look: he has offered an unprecedented level of transparency, releasing a total of 25 years of tax returns to the American public," White House spokesman Ian Sams told Fox News Digital.