By Brittany Bernstein. Media: National Review.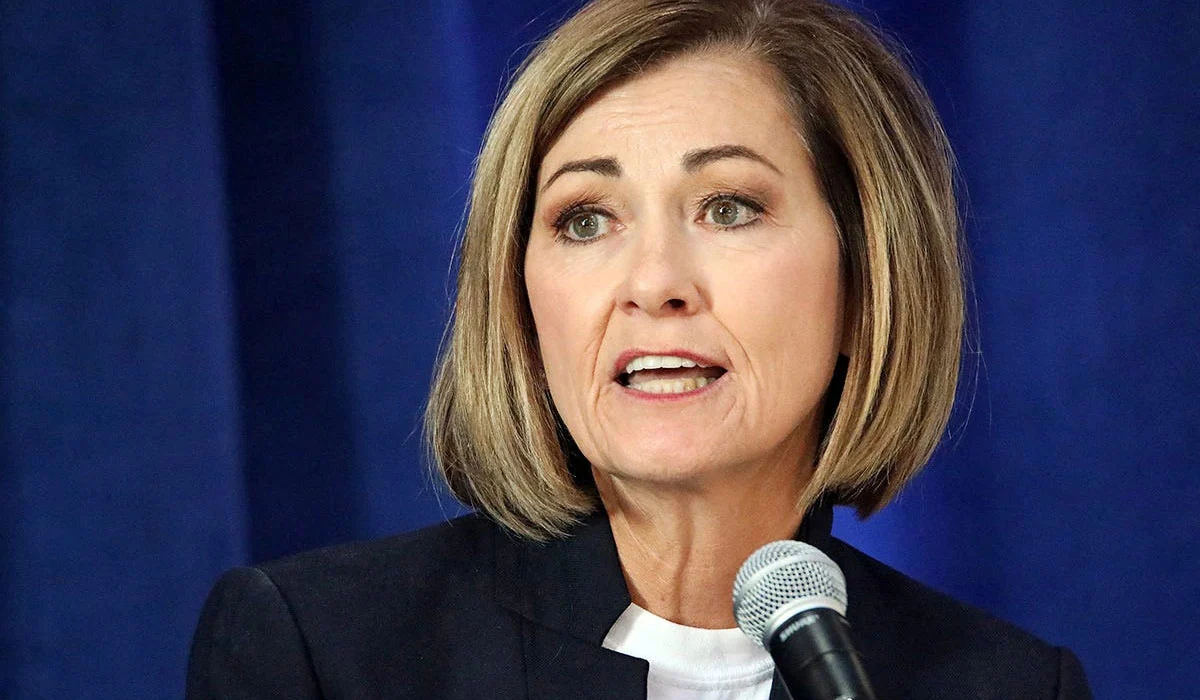 Iowa governor Kim Reynolds (R.) signed into law a measure to ban instruction on gender identity and sexual orientation in kindergarten through sixth grade classrooms.
"This legislative session, we secured transformational education reform that puts parents in the driver's seat, eliminates burdensome regulations on public schools, provides flexibility to raise teacher salaries, and empowers teachers to prepare our kids for their future," she said after signing the measure into law on Friday.
The new law, SF 496, prohibits lessons that involve sexual orientation and gender identity for younger students and also orders the removal of all books depicting sexual acts from school libraries. Curriculum and library materials must be posted online by public and charter schools for parents to review and schools must adopt a policy and process for parents to challenge materials they believe are age-inappropriate.
Schools will also need parent approval before administering surveys to students on topics like mental health, sex, and political affiliation. Educators will be required to notify parents if their child has changed their gender at school.
The bill passed the state senate in a 34–16 vote and the state house in a 57-38.
The passage of the Iowa law comes after many other red states have passed similar laws in the last year, most notably Florida, which recently extended its Parental Rights in Education law to ban certain lessons on gender identity and sexual orientation in grades 4-12.
In March, the Republican-controlled U.S. House of Representatives approved the Parents' Bill of Rights, which would require schools districts to post their curriculum online yearly for parents to review.