By Daniel Chaitin. Media: DailyWire.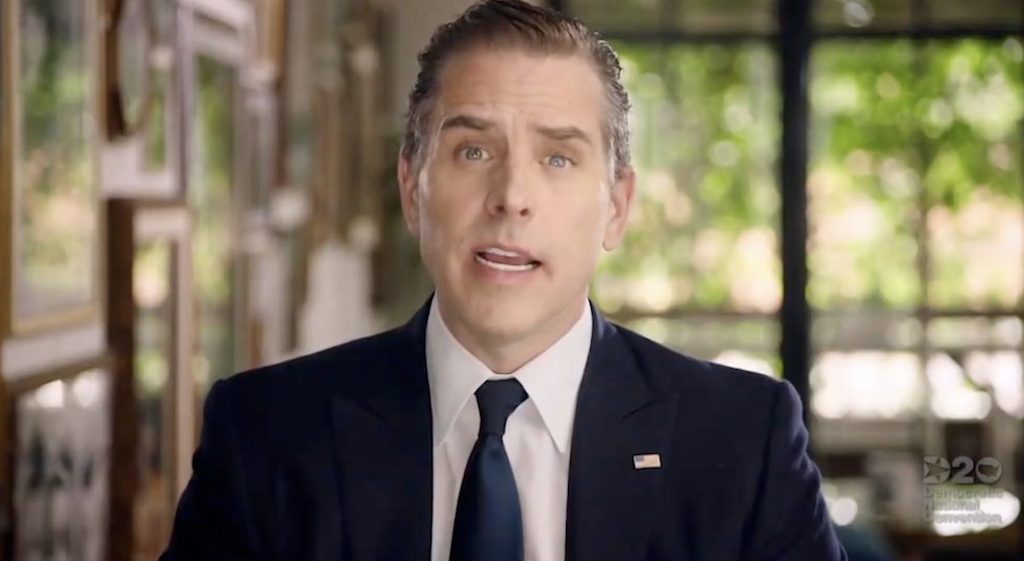 The Internal Revenue Service (IRS) whistleblower who claims the criminal investigation into Hunter Biden is being mishandled has revealed his identity.
Gary Shapley, a supervisory special agent, appeared on-camera Wednesday night for an interview with CBS News a little more than a week after he said his entire team was abruptly removed from the case at the behest of the Department of Justice (DOJ).
"There were multiple steps that were slow-walked," he said, insisting that this was done "at the direction of the Department of Justice."
For more than three years, the Department of Justice has been investigating Hunter Biden for possible tax crimes. In his first interview, CBS News sat down with the IRS agent who is blowing the whistle on what he says was preferential treatment during a federal investigation. pic.twitter.com/XHFvZAy2I6

— CBS Evening News (@CBSEveningNews) May 25, 2023
Shapley won't publicly identify the subject of the inquiry with which he was involved, citing tax secrecy laws, but media reports have confirmed Hunter Biden is that individual.
Hunter Biden, the son of President Joe Biden, announced not long after the 2020 election that federal investigators were looking into his tax affairs. The first son has said he expects to be cleared of wrongdoing. The investigation is being led by Delaware-based U.S. Attorney David Weiss.
A 14-year veteran of the IRS, Shapley says he was assigned to the case in January 2020 and, by that summer, began to raise concerns about "deviations" in the investigative process. "Each and every time, it seemed to always benefit the subject," he said.
"I just couldn't, you know, fathom that DOJ might be acting unethically on this," Shapley added.
Last month it first became public that Shapley was seeking to make protective whistleblower disclosures to Congress and had already contacted multiple inspectors general. Beyond allegations of preferential treatment and "politics improperly infecting decisions," lawyers for Shapley said their client had information that would "contradict sworn testimony to Congress by a senior political appointee" identified as Attorney General Merrick Garland, who has pledged not to interfere with the investigation.
Shapley claims that he began to feel retaliated against, starting with a meeting and then a phone call in October 2022, during which the U.S. attorney was made aware that members of the IRS and FBI had concerns about the handling of the case. Shapley's team then got excluded from prosecutorial discussions, and last week his entire team was dismissed from the case altogether, one of Shapley's lawyers wrote in a letter to the U.S. Office of Special Counsel, an independent federal agency charged with safeguarding whistleblowers.
The U.S. Attorney's Office for the District of Delaware declined to comment to The Daily Wire when contacted about the claims of misconduct. IRS Commissioner Danny Werfel wrote to Congress, assuring lawmakers that he has not "intervened" in a way that would affect the status of any whistleblower. He also emphasized that the IRS "follows the direction of" the DOJ in any matter involving federal judicial proceedings.
Now Shapley plans to appear for a private meeting with the House Ways and Means Committee on Friday, according to a letter the supervisor's lawyers sent to Congress.
Though Shapley is a registered Republican and his lawyers have worked with Republicans in Congress in the past, the supervisor stressed to CBS News that the "egregiousness" of what he witnessed compelled him to come forward.
"When taxpayers are treated differently — and subjects of investigations are treated differently," Shapley said, "I don't see how it doesn't affect the fairness of the system."