By Zach Jewell. Media: DailyWire.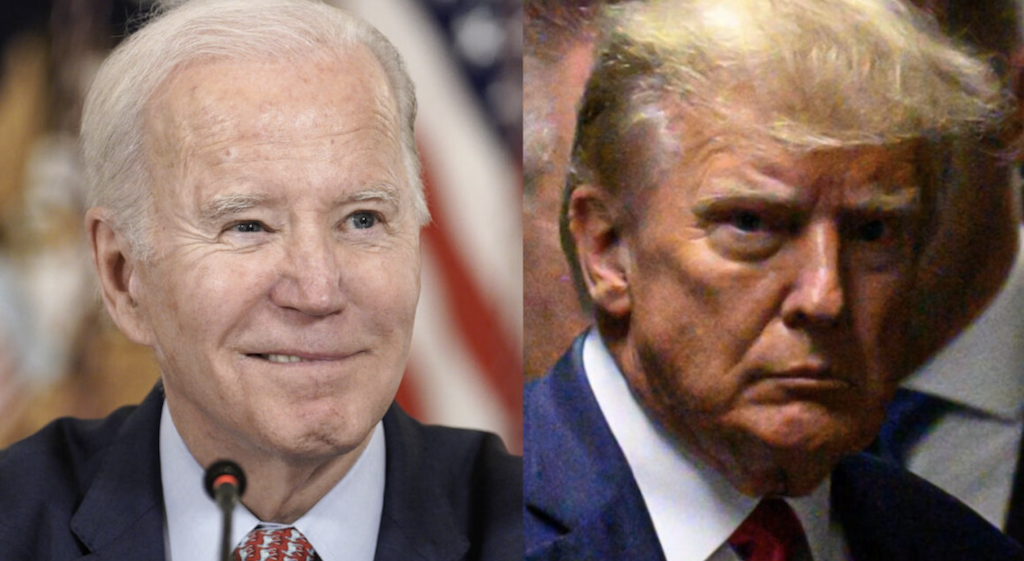 The New York judge overseeing the Manhattan trial of former President Donald Trump donated to Trump's rival, President Joe Biden, during the 2020 campaign.
Federal Election Commission records show that Judge Juan Merchan gave $35 to Democratic causes in 2020, including $15 that went to Biden's campaign and $10 that went to a leftist group focused on "resisting … Donald Trump's radical right-wing legacy," The New York Post reported. The donations have caused even Left-leaning legal analysts to question the ethical implications of Merchan's Democratic contributions.
"While the amounts here are minimal, it's surprising that a sitting judge would make political donations of any size to a partisan candidate or cause," said Elie Honig, a former federal prosecutor who is now CNN's senior legal analyst.
The former president has referred to Merchan as a "Trump-hating judge" who was "hand-picked" by Manhattan District Attorney Alvin Bragg. Merchan is the same judge who presided over the case earlier this year where the Trump Organization was found guilty on 17 counts that included charges of conspiracy and falsifying business records.
Trump has also accused Merchan of being politically biased by pointing to the judge's daughter Loren Merchan, whose firm has done work for the campaigns of top Democrats, including Vice President Kamala Harris and Rep. Adam Schiff (D-CA).
Trump was arrested on Tuesday and charged with 34 felony counts of falsifying business records for his alleged hush money payments to Stormy Daniels during the 2016 presidential campaign, making him the first ex-president to be charged with a crime. He pleaded not guilty to all charges brought against him and is not scheduled to appear in court again until December 4.
After Trump's indictment was unsealed following his arraignment, critics slammed Bragg for putting together a weak case against the former Republican president to score political points. For Trump to be convicted of a felony, prosecutors must prove that his alleged falsifying of business records — which is a misdemeanor — took place while another crime was committed. Legal experts, however, pointed out that the indictment provides little to no explanation of what the other crime is, The Daily Wire previously reported.