By Lee Barney. Media: Newsmax Finance.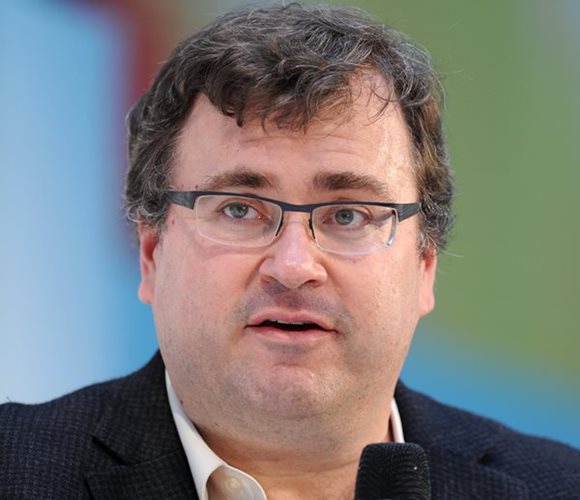 Reid Hoffman, co-founder of LinkedIn, is helping pay for E. Jean Carroll's lawsuit against former President Donald J. Trump, The New York Times reports.
Carroll is a former New York magazine writer who has sued Trump for rape and defamation.
Hoffman's financial tie to the lawsuit was disclosed in a letter to Judge Lewis A. Kaplan on Thursday from Trump's attorneys, who said they only learned of Hoffman's role this week from Carroll's legal team.
The letter accuses Carroll of covering up Hoffman's role and says the liaison raises "significant questions" about her credibility. The attorneys also call Carroll's case a "hoax … to advance a political agenda."
Trump's attorneys asked for a one-month postponement of the trial in order to investigate the funds. The judge responded Thursday evening to say he would not delay the case but would permit Trump's lawyers to conduct a brief investigation into the funding issue.
The case is scheduled for trial in a federal court in New York on April 25.
Carroll's attorneys, in a letter of their own, said the financial support for "certain costs and fees" was irrelevant and that Carroll did not solicit the money. They said Hoffman did not supply the funding until September 2020, almost a year after Carroll filed her lawsuit.
The sum of Hoffman's funding was not revealed.
Hoffman has a long history of funding Democrat candidates, included those opposed to Trump policies. The billionaire tech entrepreneur co-founded LinkedIn, which went public in 2011. Microsoft acquired it for $26 billion in 2016.
© 2023 Newsmax Finance. All rights reserved.