By Tim Pearce. Media: DailyWire.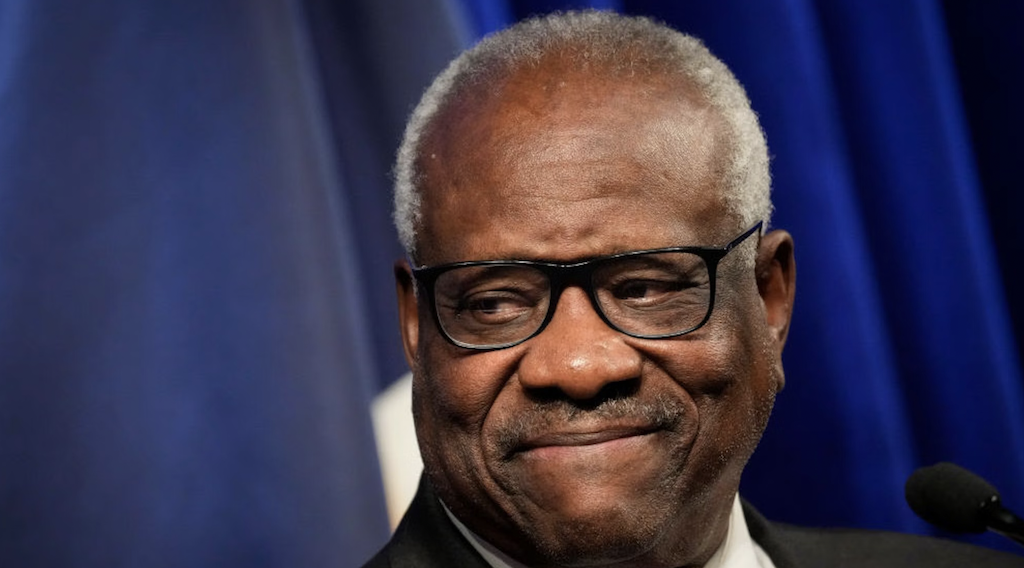 Harlan Crow, a longtime friend of Supreme Court Justice Clarence Thomas, has rejected a request from Senate Democrats for financial documents regarding Crow's relationship with the justice.
Crow's attorney, Michael Bopp, sent Sen. Ron Wyden (D-OR), chair of the Senate Finance Committee, a response letter on Monday saying Wyden's request lacked a proper legal predicate and, instead, is an "attempt to tarnish the reputation of a sitting Supreme Court Justice and his friend of many years, Mr. Crow."
"The Committee showed no interest in evaluating federal gift tax laws until the April 24 Letter, which came just two weeks after media reports regarding Mr. Crow's friendship with Supreme Court Justice Clarence Thomas, and has given no indication of any federal gift tax issues it seeks to investigate beyond those referenced in the Letter," Bopp wrote in a letter obtained by CNN. "Given the Letter's timing and focus, this inquiry appears to be a component of a broader campaign against Justice Thomas and, now, Mr. Crow, rather than an investigation that furthers a valid legislative purpose."
Crow and Thomas have been friends for more than 20 years. In that time, Thomas and Crow have vacationed together in places such as Indonesia and Greece, and Thomas has on occasion used Crow's private plane for travel. Crow also bought Thomas' childhood home with the intention of one day turning it into a memorial or museum for the second black Supreme Court justice in U.S. history. Thomas took a loss on the sale.
Thomas did not report the gifts on his financial disclosures to the Supreme Court because they were not required under the court's ethics rules.
In response to Bopp's letter, Wyden accused Crow of "stonewalling."
"The bottom line is that nobody can expect to get away with waving off Finance Committee oversight, no matter how wealthy or well-connected they may be," Wyden said in a statement, according to Politico. "I will send a full response to Mr. Crow's attorney in the coming days.
"The assertion that the Finance Committee lacks a legislative basis for an investigation of the abuse of gift taxes by the wealthy is simply preposterous," the senator said. "I have used my Chairmanship of the committee to shine a bright light on tax schemes undertaken by the ultra-wealthy, including untaxed transfers of wealth."
Fourteen Senate Republicans wrote a letter to Wyden on Monday as well, condemning the Democrat's investigation into Thomas, Crow, and their relationship. The senators accused the Democrat of trying to intimidate the Supreme Court.
"We reject this manufactured 'ethics crisis' at the Supreme Court as a ploy to further Democrats' efforts to undermine public confidence and change the makeup of the court," the GOP senators wrote. They also criticized attempts to withhold $10 million in security funding for the Court. "It is shocking that the Democrats would try to leverage the physical security of Supreme Court justices and their families to force the Court to bend to its demands."