By: Carmine Sabia. Media: Explain America.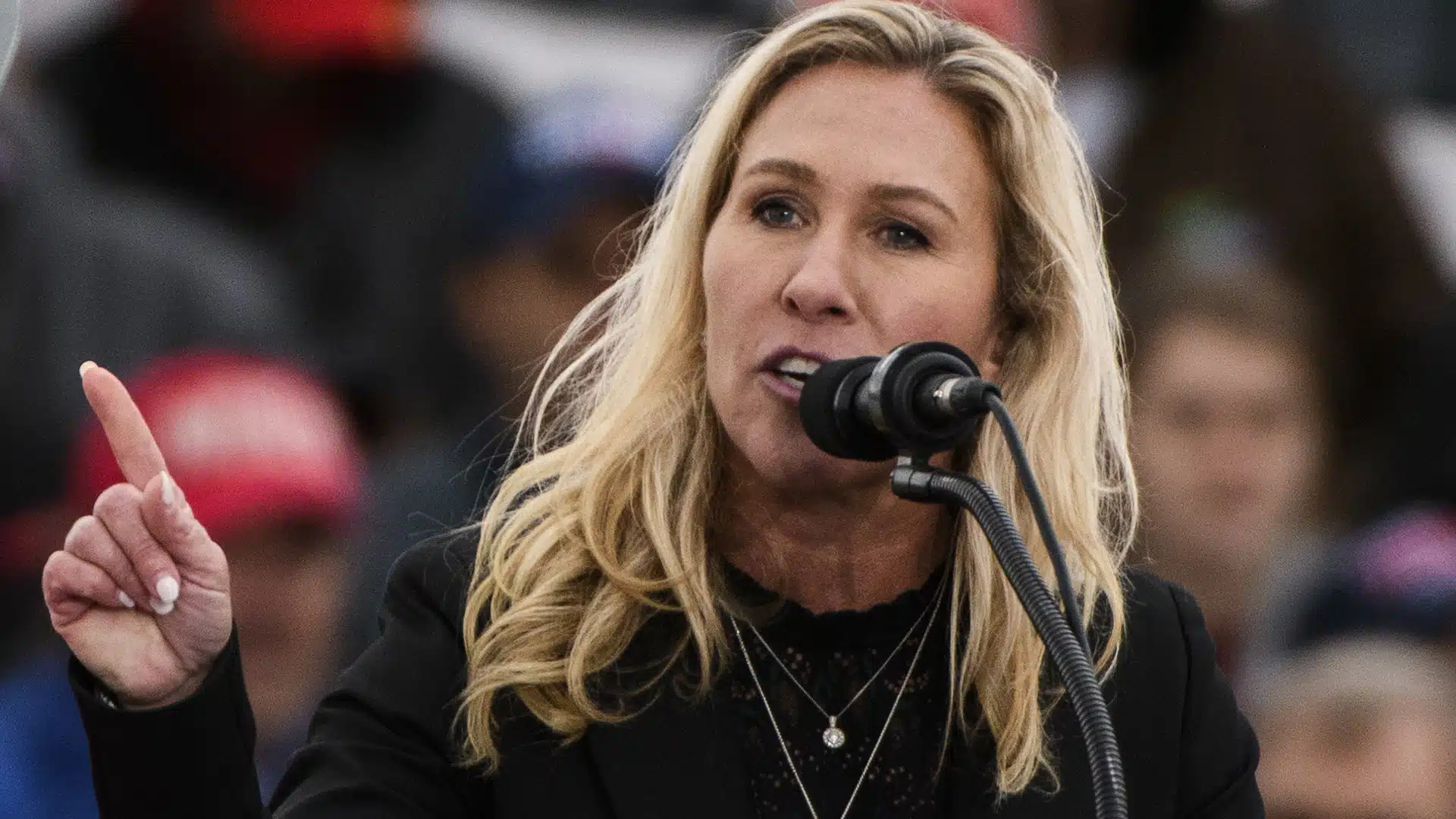 OPINION: This article may contain commentary which reflects the author's opinion.
Georgia Rep. Marjorie Taylor Greene is demanding answers after billions of dollars have been sent to Ukraine.
The firebrand representative, who cruised to reelection this week, wants to know where the cash has gone.
"I want an audit of where every single penny has gone in funding to Ukraine. Everyone is ok with that, right?" the representative said.
I want an audit of where every single penny has gone in funding to Ukraine.

Everyone is ok with that, right?

— Rep. Marjorie Taylor Greene🇺🇸 (@RepMTG) November 13, 2022
The answer appears to be that the people agree with her as it has become one of her most popular tweets of all time.
This month, prior to the midterm elections, the representative said that Ukraine would not receive "another penny" if Republicans won the House.
"The only border they care about is Ukraine, not America's southern border," she said. "Under Republicans, not another penny will go to Ukraine. Our country comes first. They don't care about our border or our people."
In July it was reported that Washington would send Kyiv another $820 million on top of the billions the administration has already sent.
As reported by Slay News:
The assistance comprises of $770 million in Ukraine Security Assistance Initiative (USAI) funds plus an authorization of a Presidential Drawdown (PDA) of security assistance valued at up to $50 million.
The PDA is the 14th drawdown of arms and equipment from the Pentagon's inventories since August 2021.
The United States has committed a total of about $6.92 billion in military aid to Ukraine to fight Russian forces since Russia invaded Ukraine on February 24.
Prior to the invasion, the United States had committed some $1.8 billion in weapons and military training to Ukraine since 2014.
The report noted that around $700 million of the $1.8 billion came from the Biden administration.
This latest aid package was noted by President Joe Biden during a news conference on Thursday in Madrid, Spain, the third and final day of a NATO summit that was focused primarily on the war in Ukraine.
"We are going to support Ukraine as long as it takes," Biden said, adding that the United States is giving Ukrainians "the capacity" so that "they can continue to resist the Russian aggression."
The Pentagon also issued a more specific announcement on Friday after the transfer was formalized.
The Pentagon issued a more comprehensive announcement on Friday as it formalized the announcement:
Capabilities in this package include:
Additional ammunition for High Mobility Artillery Rocket Systems (HIMARS).
Under USAI, the DoD will provide Ukraine with critical capabilities to defend against Russian aggression. Included in this package are:
Two National Advanced Surface-to-Air Missile Systems (NASAMS);
Up to 150,000 rounds of 155mm artillery ammunition; and
Four additional counter-artillery radars.
The two National Advanced Surface-to-Air Missile Systems (NASAMS) are "a Norwegian-developed anti-aircraft system that is used to protect the airspace around the White House and Capitol in Washington," Slay News added.
"The United States continues to work with its Allies and partners to provide Ukraine with capabilities to meet its evolving battlefield requirements. In particular, DoD recognizes Norway's cooperation to enable the historic provision by the United States of modern air defense systems that will help Ukraine defend against Russia's brutal air attacks," said Pentagon Press Secretary Todd Breasseale.
"I am especially grateful today to the United States and to Biden personally for the package of support for Ukraine announced today, which includes very powerful NASAMS—an anti-aircraft missile system that will significantly strengthen our air defense," Ukrainian President Volodymyr Zelenskyy noted in a statement following Biden's announcement.
"We have worked hard for these supplies," he added.
Slay News adds:
The counter artillery radars being sent are the Raytheon-Technologies AN/TPQ-37 systems, a senior defense official told media, reported Reuters.
This is the first time these systems are being sent to Ukraine which have about triple the effective range of the previously sent AN/TPQ-36 systems.
The radars will require weeks at a minimum for defense companies to build.
Ukrainians are also being trained to use the newly provided systems.
The bulk of the aid will take weeks or even months to reach Ukraine. Administration officials as well as a host of military experts have predicted that the conflict is likely to go on for much longer, likely years.
"Ukrainians continue to face a brutality highlighted once again this week by an attack that struck a shopping mall filled with civilians. They continue to fight for their country, and the United States continues to stand by them and their just cause. As the United States prepares to commemorate our independence, we remain committed to the independence, security, sovereignty, and territorial integrity of Ukraine," Secretary of State Antony Blinken said in a statement.
"Our commitment to the Ukrainian people will not waver, and we will continue to stand united with Ukraine," he added.