By Tim Pearce. Media: DailyWire.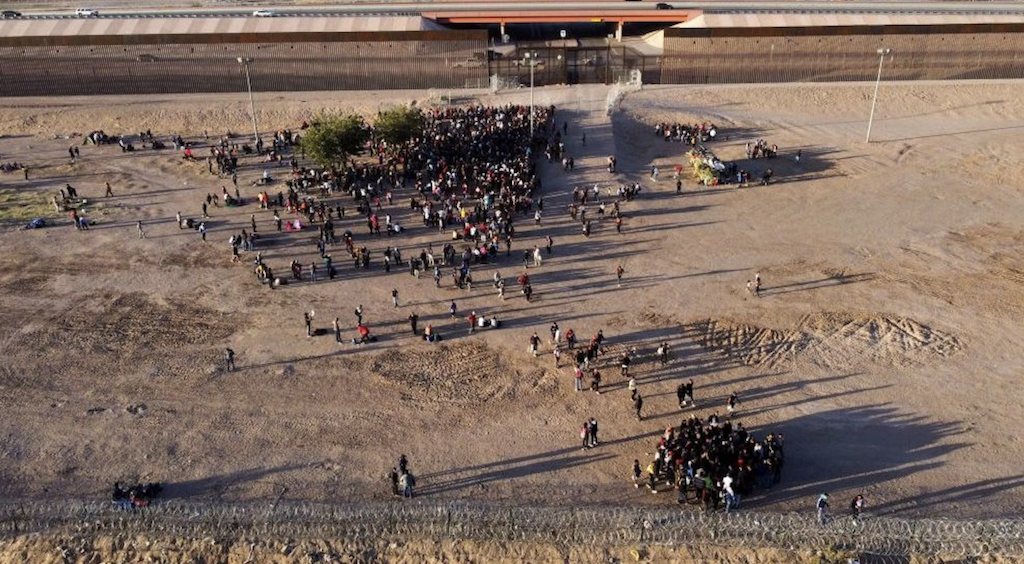 The Biden administration will reportedly direct Border Patrol agents to release illegal migrants into the U.S. with minimal processing and little oversight.
The administration is preparing a memo for Border Patrol agents that would direct them to release migrants into the U.S. interior without assigning them a date in an immigration court or coming up with a plan to track them, according to NBC News. The move comes as the administration struggles to contain a growing surge of illegal immigration prompted by the court-ordered repeal of Title 42.
"We're already breaking and we haven't hit the starting line," one DHS official told NBC News. The U.S. hit a record on Tuesday, tallying more than 11,000 migrant apprehensions at the border in a single day.
Texas Governor Greg Abbott (R) called the strategy "unacceptable."
"Instead of enforcing U.S. immigration laws, Biden is enabling mass catch and release," Abbott tweeted. "America is a nation of laws. This must end."
Unacceptable!

Biden admin plans to allow for the release of some migrants into the U.S. with no way to track them.

Instead of enforcing U.S. immigration laws, Biden is enabling mass catch and release.

America is a nation of laws. This must end. https://t.co/ruogHkR5PS

— Greg Abbott (@GregAbbott_TX) May 11, 2023
A representative with the Department of Homeland Security (DHS) told NBC that the memo would only apply to illegal immigrants who have been vetted for safety.
"As Republican and Democratic administrations alike have done in the past to protect the safety and security of Border Patrol agents and migrants in the event of severe overcrowding conditions, U.S. Border Patrol sectors may consider releasing certain migrants who have undergone strict national security and public safety vetting to continue their immigration processes," the representative said.
"This may include processing migrants for parole to reduce the amount of time they spend in custody. Each parole will be considered on an individualized case-by-case basis, and individuals who are released will be required to check in with Immigration and Customs Enforcement and undergo removal proceedings in immigration court," DHS continued. "Individuals may be placed into an Alternatives to Detention program to ensure compliance, if deemed appropriate. The targeted use of parole will allow Border Patrol to focus its resources most effectively to quickly process and remove individuals who do not have a legal basis to remain in the country."
Tracking and compelling illegal migrants to appear for immigration trials has been a serious problem for immigration authorities. In 2017, immigration courts reported that migrants failed to appear at their court hearing after being set free in the U.S. 43% of the time.
In addition to releasing migrants into the country, the Biden administration is also reviving a Trump-era immigration policy that President Joe Biden was critical of during the 2020 election. The Biden administration finalized a rule in the Federal Register on Wednesday that disqualifies migrants from applying for asylum in the U.S. if they neglected to first apply for asylum in other countries they traveled through, such as Mexico.
Biden previously panned former President Donald Trump for the rule in 2020.
"This is the first president in the history of the United States of America that anybody seeking asylum has to do it in another country," Biden said during the final debate of the campaign. "That's never happened before in America."