By: Tristan Justice. Media: The Federalist.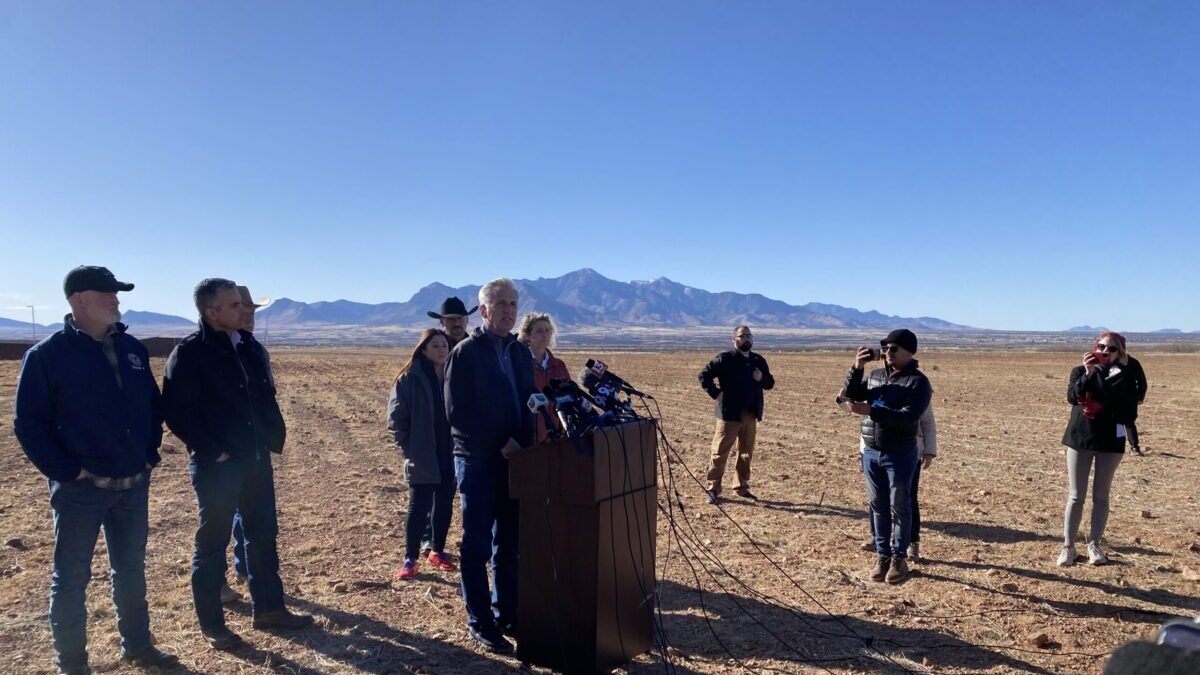 'This has got to stop,' McCarthy said. 'And it starts with the secretary of Homeland.'
TUCSON, Ariz. — Kevin McCarthy began to build the case for Department of Homeland Security (DHS) Secretary Alejandro Mayorkas' impeachment this week with the California lawmaker's first trip to the border as House speaker.
Talking to reporters, with the southeast Arizona border wall serving as his backdrop, McCarthy outlined the myriad crises plaguing the nation due to unchecked migration and charged the DHS secretary with lying to the public.
"Our border, we don't even have operational control of it anymore," McCarthy said. "This is why I will continue to investigate what has gone wrong here and we will hold people accountable. And that includes Secretary Mayorkas."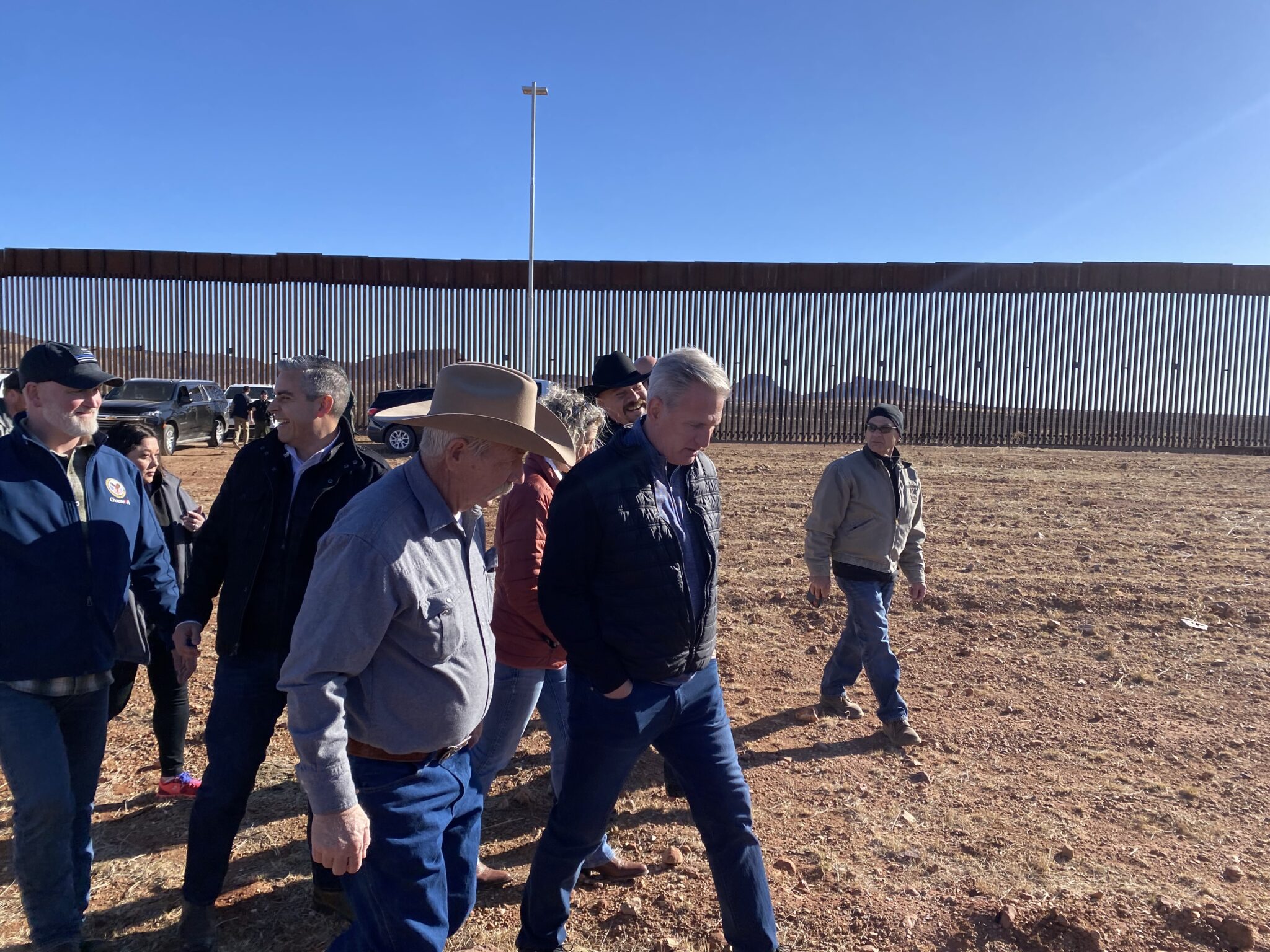 In an exclusive interview with The Federalist after the press conference, McCarthy offered no timeline for a potential impeachment inquiry and maintained that the process depends on what lawmakers find over the coming weeks.
"You never do impeachment for political purposes," McCarthy said. "If something rises to that level," he explained, "we will follow it wherever it goes."
McCarthy led the congressional delegation with four GOP freshman, kicking off what will be a top priority for the new Republican majority under the second half of President Joe Biden's term. Every House committee is expected to visit the southwest border in the ensuing months. Rep. Andy Biggs, R-Ariz., already introduced an article of impeachment against the DHS chief on Feb. 1.
In November, McCarthy demanded that Mayorkas resign over the border crisis or face impeachment in the lower chamber once Republicans took over. Mayorkas has remained defiant while the cartels run rampant. A coalition of 21 attorneys general sent a letter to the Biden administration last week demanding that Mexican drug cartels be designated as terrorist organizations.
Days before the speaker's border trip this week, DHS staffed up to face House impeachment proceedings, entering a multimillion-dollar contract with a liberal law firm that has a history of left-wing donations.
"You cannot tell us this is secure when more than 42 percent of gottaways come through here," McCarthy said on Thursday. "You cannot tell us this border's secure when now there is enough fentanyl in this country to kill every single American more than 20 times over."
"This has got to stop," the speaker added. "And it starts with the secretary of Homeland. Stop lying to the American public. Tell them the truth [about] what's happening and change back the regulation that we had before so our border can be secure."
The White House hit McCarthy's border trip as a partisan publicity stunt with a Wednesday statement. "Solutions are what President Biden is focused on, and his is plan working," said Ian Sams, a White House spokesman. "House Republicans would be wise to join him to work together to strengthen our immigration system and fund border security."
Biden's first border visit was a sanitized tour in January, with officials clearing the camps in El Paso before the president's arrival. Biden proceeded to call on Congress to pass immigration reform at his annual State of the Union last week and claimed his border measures were working.
"We've launched a new border plan last month. Unlawful migration from Cuba, Haiti, Nicaragua, and Venezuela has come down 97 percent as a consequence of that," Biden said. "But American border problems won't be fixed until Congress acts."
Contrary to his claims the border is secure, data from Customs and Border Protection (CBP) shows otherwise.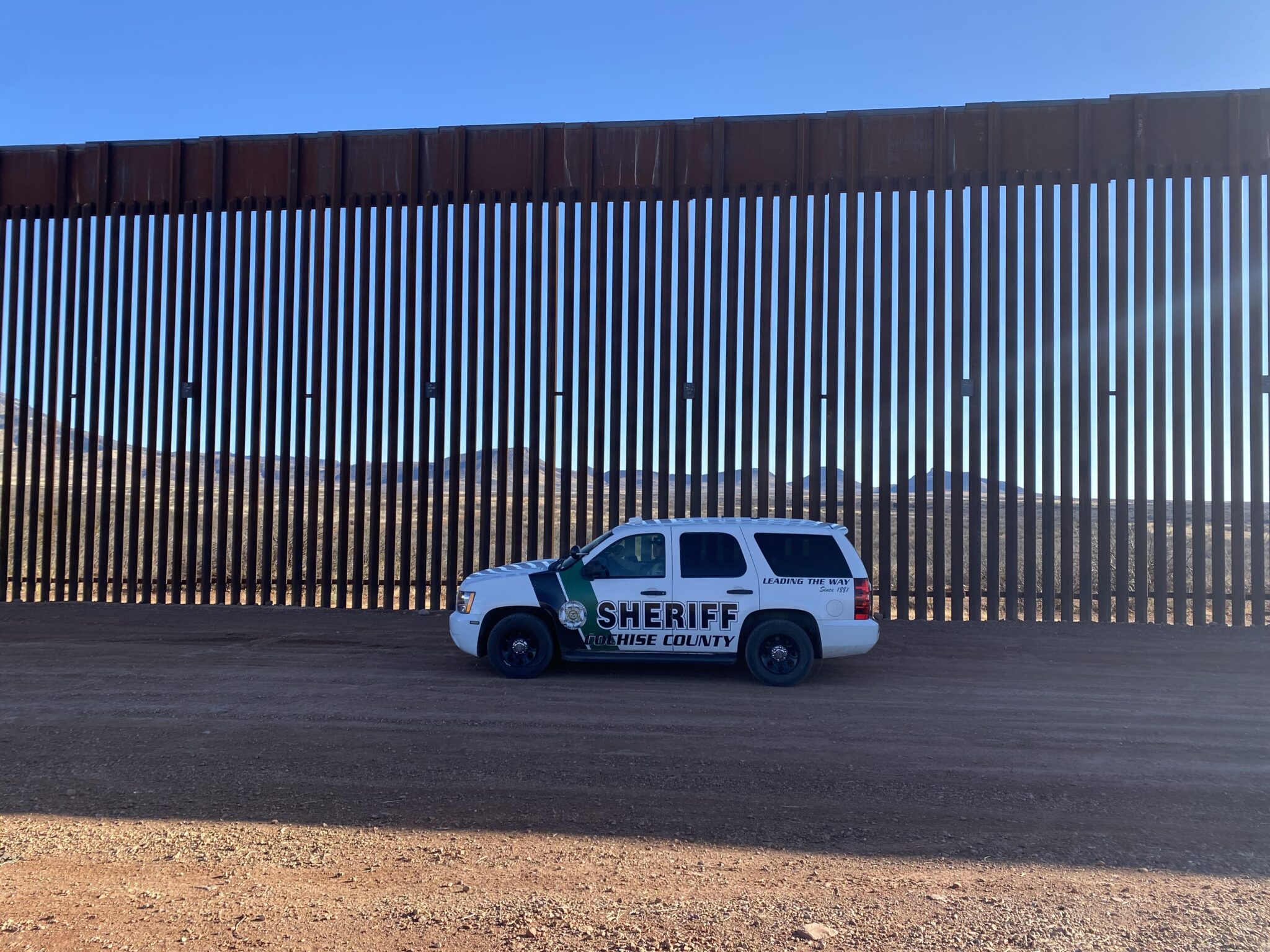 Law enforcement reported more than 156,000 migrant encounters in January. While lower than the record of nearly 252,000 encounters in December, 156,000 is still higher than the almost 155,000 in January last year and the 78,000 the same month in 2021 — and way higher than the less than 37,000 in FY 2020. In fact, it's an all-time high for the coldest month of the year. Even bundled-up reporters shivered under cloudless skies in the high desert winds when lawmakers ran late on Thursday.
A Deadly Crisis
While the Biden administration tries to argue there's nothing to see on the southern border, Alex Espinosa, the director of a funeral home 15 miles east of McCarthy's press conference, says otherwise.
"During Trump's administration, I picked up four border crossers," Espinosa told The Federalist in his conference room overlooking the border wall. "Right now, I can't even tell you how many. There's more deaths. Way more deaths."
Most, Espinosa said, die from exposure to the elements or fentanyl. He explained the numbers picked up "right after Biden won."
"Never, never, never, ever have I seen it this bad," Espinosa told The Federalist. "I've probably buried 40 kids."
A reformed ex-convict himself, Espinosa, 61, served time behind bars for drug smuggling 30 years ago. He now hands out free Narcan, a medication known to save lives in the case of opioid overdose, at services, saying it has become a hot commodity. The local health department replenished his stockpile after it ran out during a single funeral for a recent 23-year-old who overdosed. His own son has also struggled with opioid addiction.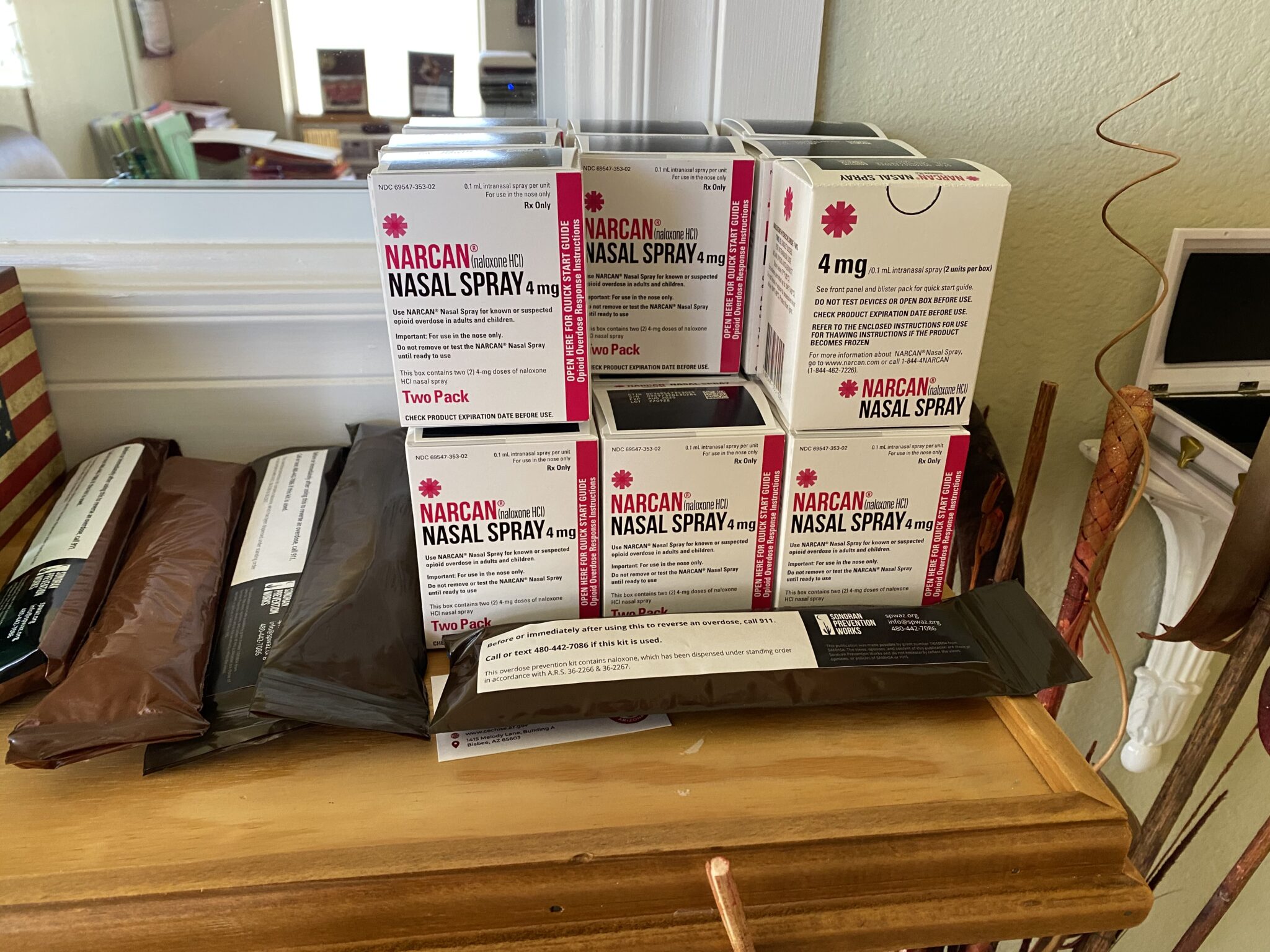 In Naco, a town on the border five miles south of Espinosa's funeral home, locals were shy about the crisis. A ranch hand working in a field with a pair of day laborers from across the border offered only his first name, Greg, and said he often sees helicopter activity but described the overall area as tame. Another pair of women operating a local nonprofit in the community denied the area even faced issues.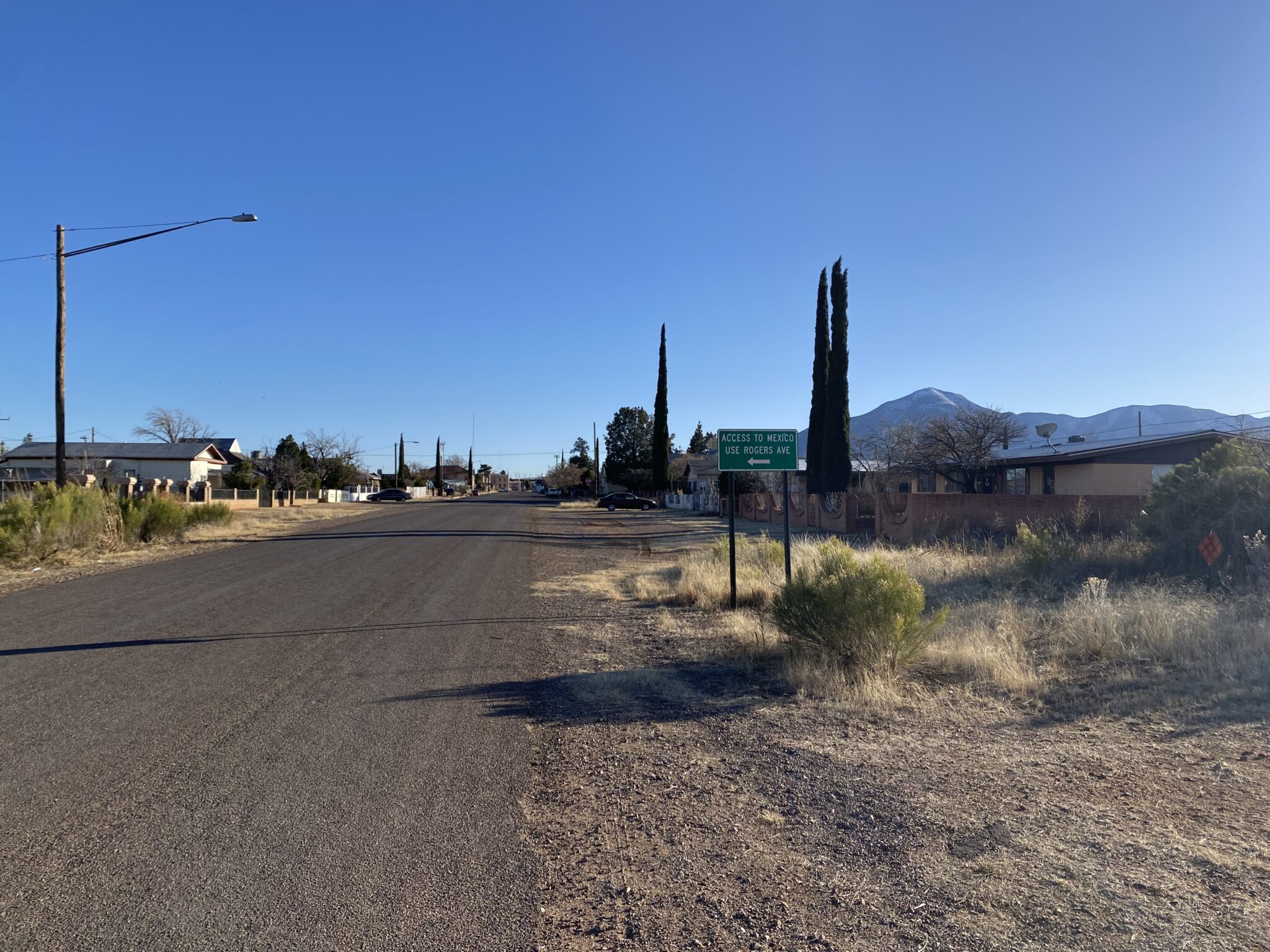 Espinosa, however, who conducts the funerals for the border crisis victims, said locals often feel too intimidated to speak openly about the dangers their neighborhoods face. Despite his Mexican heritage, Espinosa has been tarred as a racist, and his truck was burned after he challenged the mayor of Douglas over the leader's plans to declare the border town a sanctuary city.
"They need to finish the wall," Espinosa said frankly, warning that until then, the area would not be safe to walk around at night.
McCarthy told The Federalist on Thursday at the conclusion of his congressional tour that DHS needs to complete the wall with modern technology as originally planned.
"You gotta finish this," McCarthy said, pointing at the wall. "Finish the technology you haven't hooked up — the lights, the sensors. There's places in the wall that's not done yet."