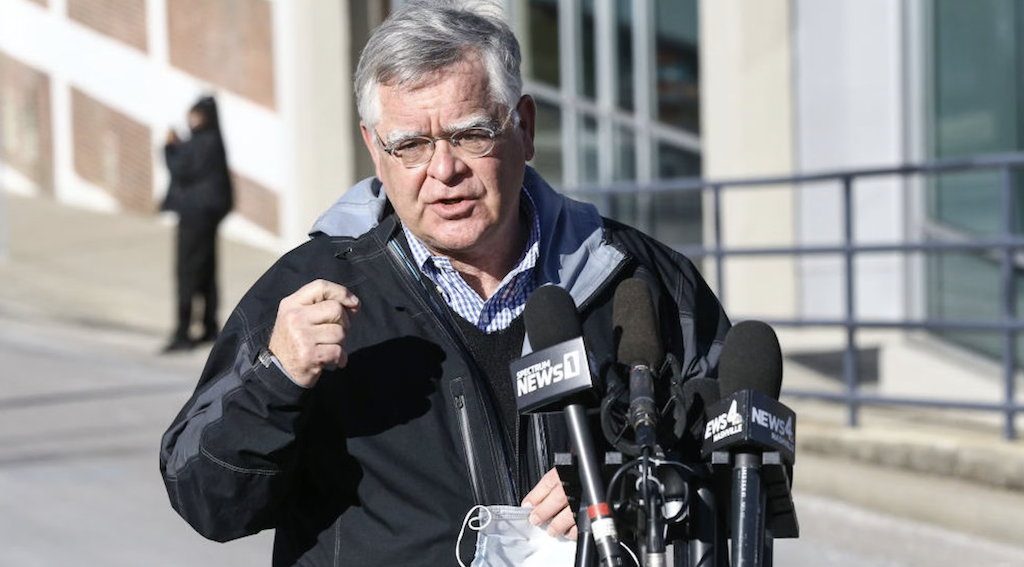 By Tim Pearce. Media: DailyWire.
The Nashville Metro Employee Benefit Board voted against covering transgender treatments for city employees on Wednesday despite lobbying by the city's Democratic mayor, John Cooper.
Cooper told board members that adding such treatments and sex-change surgeries to city employee insurance coverage would improve employee recruitment and retention. Cooper's arguments failed to sway most of the board members, according to Axios.
"Working closely with the LGBTQ caucus, our Administration pushed hard to enact this live-saving change to our health care coverage," Cooper said in a statement after the measure was voted down. "As a result [of this vote], our trans employees will have to wait at least another year for their rights to be affirmed by their peers on the Benefits Board."
The vote came the same day that Daily Wire host Matt Walsh revealed after an undercover investigation that transgender health care providers are "rubber-stamping" patients to receive transgender treatments even if they do not qualify. The providers purportedly provide letters to patients upon request that argue such procedures should be covered by insurance companies.
The board's decision comes amid growing backlash to transgender ideology, especially as the ideology relates to children and grows more pervasive among influential medical groups. Organizations such as the American Medical Association and American Academy of Pediatrics have come out in support of "gender-affirming care" that includes hormone treatments and sex-change surgeries for minors in recent years.
States are increasingly moving to block such procedures. Tennessee Governor Bill Lee signed one such law in March that was scheduled to take effect on July 1. The Department of Justice has sued Tennessee over the law, claiming that it violates the 14 Amendment. A related law intended to shield children from sexually explicit performances was blocked by a federal judge last week.
Tennessee Republicans slammed the ruling from U.S. District Judge Thomas Parker.
"I am disappointed with the judge's decision on Senate Bill 3, which ignored 60 years of Supreme Court precedent allowing regulation of obscene entertainment in the presence of minors. Sadly, this ruling is a victory for those who support exposing children to sexual entertainment," said Senate Majority Leader Jack Johnson (R-Franklin), who authored the bill.