By Nina Nguyen. Media: The Epoch Times.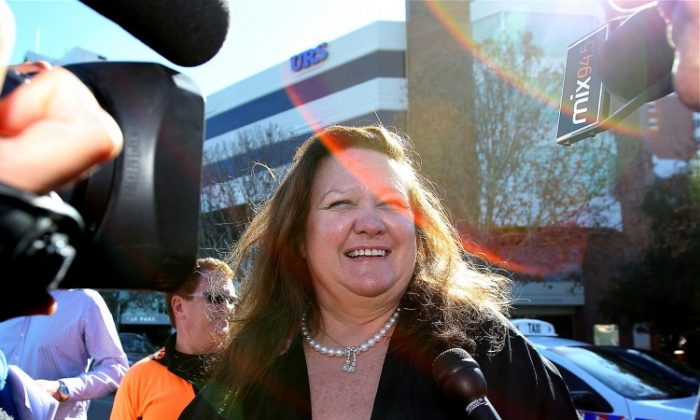 Australia's richest person has warned that net-zero will "crumble to unachievable" without a strong and healthy mining industry.
Gina Rinehart, who holds a $34 billion mining-based fortune and has topped the Australian Financial Review Rich List for three consecutive years, said electricity touches "pretty well everything we daily need", and mining will be essential for making solar panels and electric vehicles and creating wind power.
The billionaire cited a finding from the International Energy Agency that "a typical electric car requires six times the mineral inputs of a conventional car, and an onshore wind plant requires nine times more mineral resources than a gas-fired plant of the same capacity."
Speaking at the National Mining Day celebrations on Hayman Island last week, Rinehart said green activists are, on the one hand, "proving a boon to the mining industry" while, on the other hand, "moving on many fronts to diminish mining" including through the education system.
"Many governments around the world, as they throw taxpayers' money on green this and that policies to get their countries deeper into debt ensuring for the next generations to be saddled with higher taxes, will require massive investments in mining if their green policies are to be achieved. So why make it more and more difficult with onerous and increasing government burdens?"
The mining magnate, who chairs leading mining company Hancock Prospecting, warned that high-cost electricity means pensioners and others on low incomes "will be forced to choose between 'heat or eat' just like Europe is heading to this northern winter, with its foolish green led policies."
"The reality of pensioners and others having to suffer, indeed some will die; given such policies, how can we stand by while our governments cave into the noisy ones? Indeed, cave into the ones who want more hard-earned taxpayers' money for green schemes."
'Greenflation'
Rhinehart also alleged that Australia's cost of living crisis was due to "greenflation" caused by "the old but true, demand and supply principle, a lack of investment and consequent supply as a result of governments green pandering policies, while demand increases."
"Green policies demand that we increase the usage of minerals-guzzling solar and wind energy and electric vehicles globally whilst simultaneously restricting coal mining, uranium, gas, fracking and policies effectively discouraging investment in new supplies,"she said.
"And make no mistake, the writing was on the wall for the northern hemisphere energy crunch long before Russia decided to invade Ukraine. Just look at USA and Germany, scurrying to Russia to buy supplies from them, effectively funding the terrible war against Ukraine."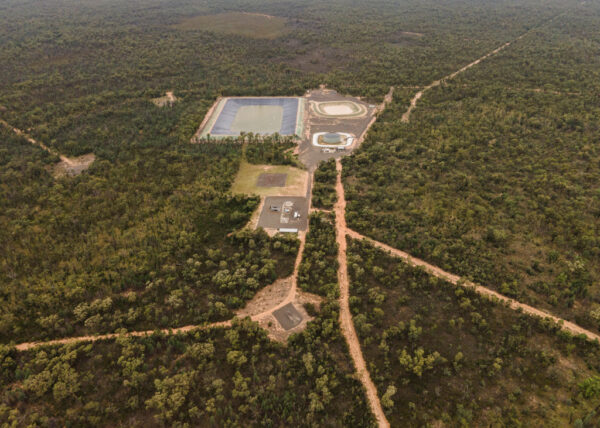 She said that despite negative words from the media, "there's almost nothing that doesn't require mining minerals, or that needs the machines made of minerals, including to provide the clothes we wear and even food we eat."
Globally, mining occupies about 57,000 square kilometres, about 83 percent of the area of the Australian state of Tasmania.
"And from that tiny footprint relative to the globe comes the metals and minerals that give us our modern cities and comforts, our health care, many high-paying jobs, and enable our living standards to rise."
"We would simply not have the country we live in if it were not for mining."
High Praises For Trump's Policies On Economy And Energy
Rinehart, who was spotted at Donald Trump's presidential bid announcement in Florida, praised the former US leader for having led his country to energy independence, which was "quickly destroyed by the Biden government's multi-green policies".
The Australian billionaire said Trump kept his promises of delivering both less tape and cutting taxes "unlike many politicians.
"Indeed, Trump went further than his commitment of cutting at least two regulations for every new one. He ended up cutting around 20 for every new one, enabling more jobs, taking more than 10 million people out of welfare and poverty, enabling more better-paid jobs, which better-paid jobs especially benefitted those on lower salaries, the Hispanics, African Americans and women, lifting the living standards of many, many Americans."
"Compare under President Trump, low inflation, increased employment, energy self-sufficiency, increased investment, rising living standards, to what is actually happening in the USA now under the green appeasing Biden government, rising inflation and costs of living, energy dependency including dependency on non-friendly countries Russia and Venezuela, rising costs of electricity and fuel, decreasing living standards and increasing crime."
Industrial Relation Law
The comment comes as the centre-left Labor government looks like it has secured the necessary votes to pass its controversial industrial relations (IR) bill, which enshrines multi-employer bargaining.
Rinehart says it's not a "sensible" time to bring in IR changes that will lead to work stoppages and disruption in the mining industry.
"For those of us who recall the strikes and turbulence, even violence, and consequent product delivery unreliability of the 70s, I do hope you are very active in urgently protecting our essential industry against potentially damaging IR changes."
"If you don't, the 70s will repeat itself, and those in mining won't enjoy. Our essential industry will suffer. So will the many businesses mining supports. This is such a pity when for 50 years or more, we've had relative harmony in our great industry, with mining workers achieving the highest average wages in Australia and far improved conditions.
"Why are we even considering going backwards to something that didn't work well for any of those in our industry? And in turn, affecting other Aussies."