By Christina Buttons. Media: DailyWire.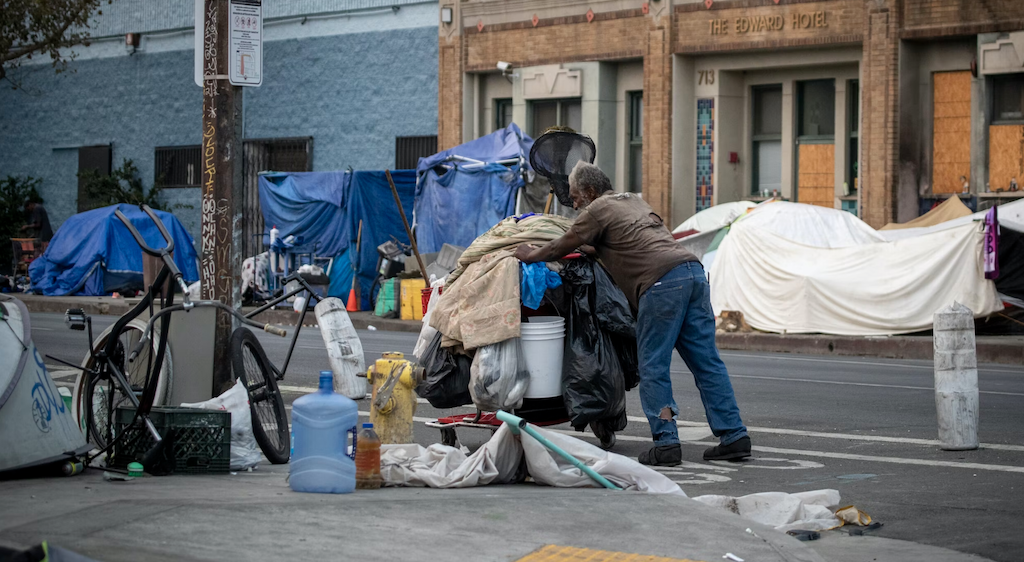 Nearly three-quarters of a million people have left California in a two-year period, new census data reveals.
According to the most recent census data, California's population has dropped by more than 500,000 between April 2020 and July 2022, with nearly 700,000 residents leaving the state. Nearly half the state's population loss is attributed to Los Angeles, one of California's largest cities.
"There is a fast, clear and sharp spike during the pandemic," said Paul Ong, director of the Center for Neighborhood Knowledge at UCLA, of the net population loss in Los Angeles.
Ong attributed the exodus from Los Angeles to a number of reasons, including increased housing prices and working remotely. He also said that because of the pandemic, people moved "away from the denser urban core, where COVID-19 risk was perceived as being higher."
According to the state Department of Finance, California lost about 211,000 people from July 2021 to July 2022, with nearly half — 113,048 — from Los Angeles County. Records show Los Angeles lost around 160,000 people the previous year.
This trend follows a pattern of population decline in California over several years, with the COVID pandemic exacerbating the situation. The decline in population in California is second only to that of New York, which lost approximately 15,000 more people. However, net migration out of California is higher than any other state, with New York being the second highest.
Experts attribute the exodus to the state's high cost of living, especially when it comes to housing, as well as long commutes and overcrowding in urban areas. Pollution, crime, and overcrowding have also been listed as reasons why people are leaving the state. In addition, homeless encampments in Los Angeles have become increasingly burdensome on residents. In December 2022, newly elected Los Angeles Mayor Karen Bass officially declared a state of emergency over the city's homeless crisis.
The data shows that while California's population shrinks, other states have seen population growth. States such as Utah have cautioned Californians about moving to their state. Gov. Spencer Cox of Utah said last week that Californians should "stay in California."