By Ben Zeisloft. Media: DailyWire.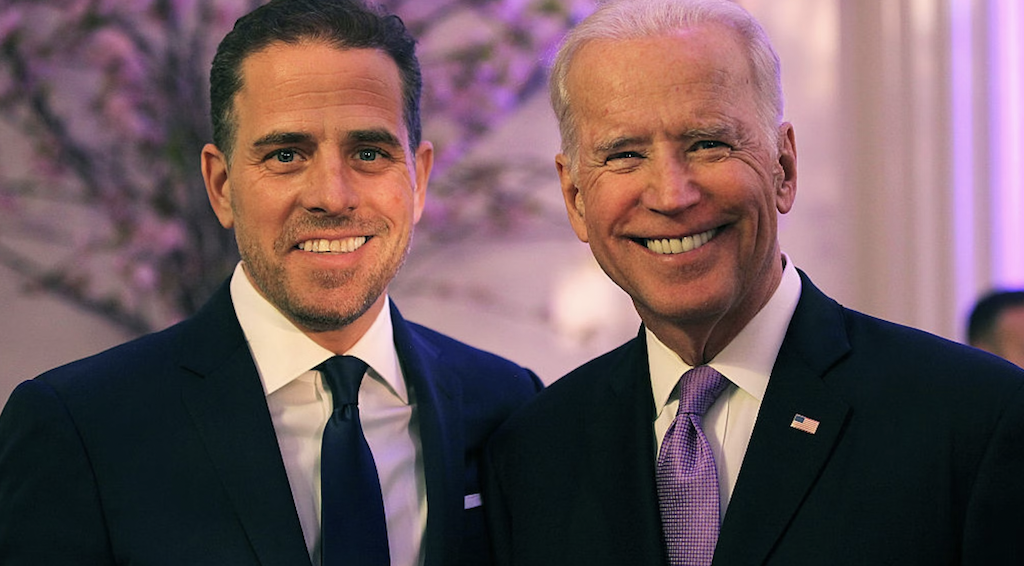 The bombshell story about Hunter Biden's laptop from the New York Post was censored after the FBI had repeatedly warned Twitter executives about foreign election interference campaigns, according to the seventh installment of the Twitter Files released Monday.
Previous editions of the project, revealed by independent journalists based on emails and other internal company documents provided by Twitter CEO Elon Musk, have shown that federal law enforcement policed content on the platform and asked executives to remove certain posts. Even before the New York Post released the now-infamous October 2020 article, which included evidence that Hunter Biden introduced his father to a Ukrainian businessman, FBI officials pressured Twitter management to censor the story.
Indeed, there existed "an organized effort by representatives of the intelligence community" aimed at "senior executives at news and social media companies" to discredit "leaked information about Hunter Biden before and after it was published," according to independent journalist Michael Shellenberger.
The FBI also paid Twitter more than $3.4 million for their "legal process response," apparently referencing the time Twitter executives spent coordinating with the agency.
FBI Special Agent Elvis Chan sent ten documents to former Twitter Head of Site Integrity Yoel Roth on the evening of October 13, hours before the New York Post article would be released. Chan urged Roth that the documents were "not spam" and asked him to "confirm receipt." Two minutes later, Roth replied: "Received and downloaded – thanks!"
Beyond the communications on October 13, Shellenberger pointed to legal testimony from Roth and recent comments from Meta CEO Mark Zuckerberg. They indicated that FBI officials had spent months priming Twitter and Facebook leadership to expect "hack-and-leak operations" from state actors ahead of the 2020 election, even though Chan had admitted that no new intelligence had prompted them to reach such a conclusion. Twitter executives repeatedly "reported very little Russian activity" of concern in the months before the election in emails to the FBI, according to Shellenberger, and told multiple news outlets that negligible election interference had been occurring through Russian accounts.
Nevertheless, the FBI worked relentlessly to influence journalists and social media executives. One workshop hosted by the Aspen Institute in September 2020 prepared Roth, the head of security policy at Meta, and the top national security reporters for the New York Times and the Washington Post on how to handle a purported document dump from Burisma, the Ukrainian energy company where Biden provided scant services for enormous paychecks.
Roth had also spurned previous attempts front the FBI to acquire data from Twitter, explaining that the company has a "long-standing policy" barring the use of data for "surveillance and intelligence-gathering purposes." Another internal email from Twitter Director of Policy Carlos Monje sent to Roth confirmed that the intelligence community had been embarking on a "sustained" but "uncoordinated" campaign asking Twitter to share data.
Chan arranged in July 2020 for Twitter executives to receive temporary security clearances one month before the election. Former FBI General Counsel Jim Baker had been working at the company, and there were so many FBI alums that they had started a new Slack channel to onboard new arrivals from the law enforcement agency. Roth and Chan eventually created a "virtual war room" for internet executives, as well as officials from the FBI and the Office of the Director of National Intelligence, also known as the ODNI.
When the New York Post article was published on October 14, Roth said in an email that the story was not "clearly in violation" of the company's hacked materials policy or "anything else" but added that the story felt "a lot like a somewhat subtle leak operation." Baker insisted to Roth that the materials from the laptop were either faked or hacked, even though the New York Post had included a receipt from the repair shop signed by Hunter Biden.
A subsequent poll of Biden voters in critical swing states commissioned by the Media Research Center found that 45.1% said they were "unaware of the financial scandal enveloping Biden and his son, Hunter," while awareness of the scandal would have led 9.4% of voters to abandon Biden as their preferred candidate. The current commander-in-chief won states such as Georgia, Arizona, and Wisconsin by extraordinarily narrow margins, implying that knowledge of the story could have changed the outcome of the race.