By Daniel Chaitin. Media: DailyWire.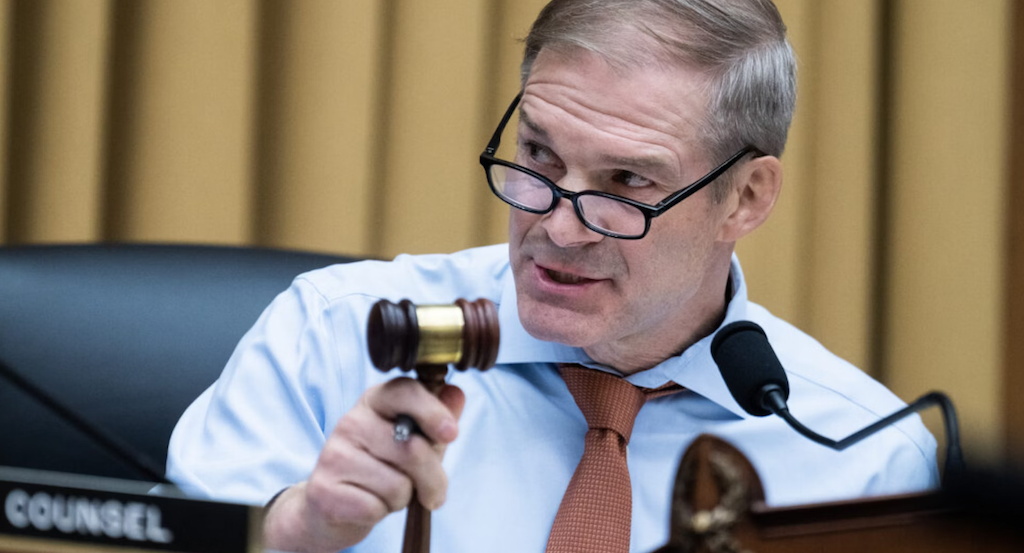 Special counsel John Durham's long-awaited report serves as a guide for how Congress can further investigate the Russiagate controversy, according to a top GOP lawmaker.
During an appearance Sunday on Fox News, House Judiciary Chairman Jim Jordan (R-OH) spoke about ways in which he might pick up on investigative leads from Durham's report, which heavily criticized the FBI's probe into alleged links between Donald Trump's 2016 campaign and Russia.
"We're going to talk with our lawyers," Jordan told "Sunday Morning Futures" anchor Maria Bartiromo. He also said there would be talks with House Speaker Kevin McCarthy (R-CA) on "where to proceed from here."
"Are there people that were highlighted in the Durham investigation and the Durham report that we need to talk to on the Judiciary Committee? We're going to give that a good, hard look," Jordan said.
"Nothing is off the table," he added, "because it is critical the American people understand how their government — their agencies — have been turned on them, the taxpayer, and we get all the facts out there."
The chairman was responding to a question about whether he wants to see another investigation into former President Bill Clinton and his wife, former Secretary of State Hillary Clinton, after it was reported that Durham found the FBI dropped multiple inquiries related the couple and their non-profit organization in the run-up to the 2016 presidential election in which Hillary Clinton was the Democratic nominee.
Jordan is already making moves after the Department of Justice (DOJ) released Durham's report last week. He invited the special counsel to testify before the Judiciary Committee, which has jurisdiction in the matter.
Though Jordan did not divulge to Bartiromo on-air whether Durham has agreed to make such an appearance, he said the special counsel's report showed "the FBI had no probable cause, no predicate, no evidence whatsoever, and yet they launch into an investigation of President Trump and his campaign."
Armed with other concerns about the FBI, including new revelations about the bureau's misuse of surveillance tools and whistleblower allegations of "political rot" within the law enforcement agency, Jordan said lawmakers are considering ways to rein in the FBI.
The chairman listed two areas of focus: Foreign Intelligence Surveillance Act (FISA) reforms and the appropriations process.
"We have to exercise our authority, the power of the purse, to limit what the federal government — what the FBI and the Justice Department are doing to the American people," Jordan said.