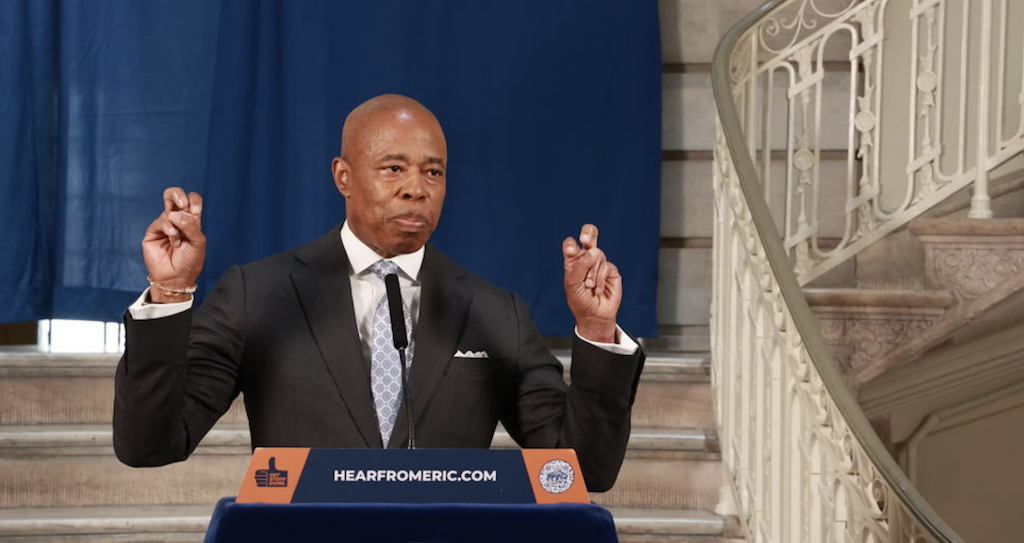 By Leif Le Mahieu. Media: DailyWire.
New York City Mayor Eric Adams backtracked on a potential plan to house illegal immigrants at the mayor's mansion, saying that there would be "legal issues" to do so.
Adams had previously said that he would be open to letting illegal immigrants stay at Gracie Mansion, the official residence of the New York City mayor in Manhattan. New York has seen a flood of migrants come to the city, in part due to Republican Texas Governor Greg Abbott's efforts to bus illegal migrants to the Big Apple.
"I think leading the challenge of the migrant problem is both substantive and symbolic and as I always said, 'Good generals lead from the front,'" Adams said Thursday, according to the New York Post. "They don't send their troops into battle and ask, 'How was the war?' They lead them into battle. The symbolism of saying, 'I'm willing to put a homeless family in Gracie' is that symbolism."
He said there would be "legal issues" preventing the fulfillment of his previous offer, which he gave earlier this month.
"[W]e are never going to break the law. And so, we'd be able to know what we can't do and what we can't do as a symbolism of saying, 'I'm willing to open up the people's house to the people of the city,'" Adams said.
On June 6, Adams said that he might open up his residence for a "migrant family."
"I don't have a problem if I can put a migrant family in Gracie Mansion," Adams said. "Because I want to lead from the front."
Adams' staff at the time said they would need to look into whether there would be legal limitations on how the home can be used.
New York City has seen a surge in asylum seekers coming to the city, with over 74,000 asking for housing since last spring, according to Adams' office. As of June 4, over "47,200 asylum seekers remained in shelter provided by the City of New York," a statement from the mayor's office said.
Adams is also leading a lawsuit against 30 New York counties over their refusal to house illegal immigrants as the state grapples with the influx. The lawsuit claims that the counties are preventing New York City from responding to a statewide emergency. If it proves successful, the lawsuit could result in courts invalidating policies set in place by the counties.
Spencer Lindquist contributed to this report.