By Landon Mion , Anders Hagstrom. Media: Fox News.

President Biden arrived in Ukraine's capital city of Kyiv early Monday morning in a surprise visit just ahead of the one-year anniversary of Russia's invasion of the country.
Biden delivered remarks and met with President Volodymyr Zelensky at Mariinsky Palace to announce an additional half-billion dollars in U.S. assistance. The new assistance includes shells for howitzers, anti-tank missiles, air surveillance radars and other aid but no new advanced weaponry.
The trip is the first time Biden has traveled to Ukraine since Russia launched its invasion one year ago.
Biden was expected to visit Poland on Monday to mark the one-year anniversary since the war began but instead embarked on a nearly 10-hour train ride from the Polish border to visit Ukraine's capital.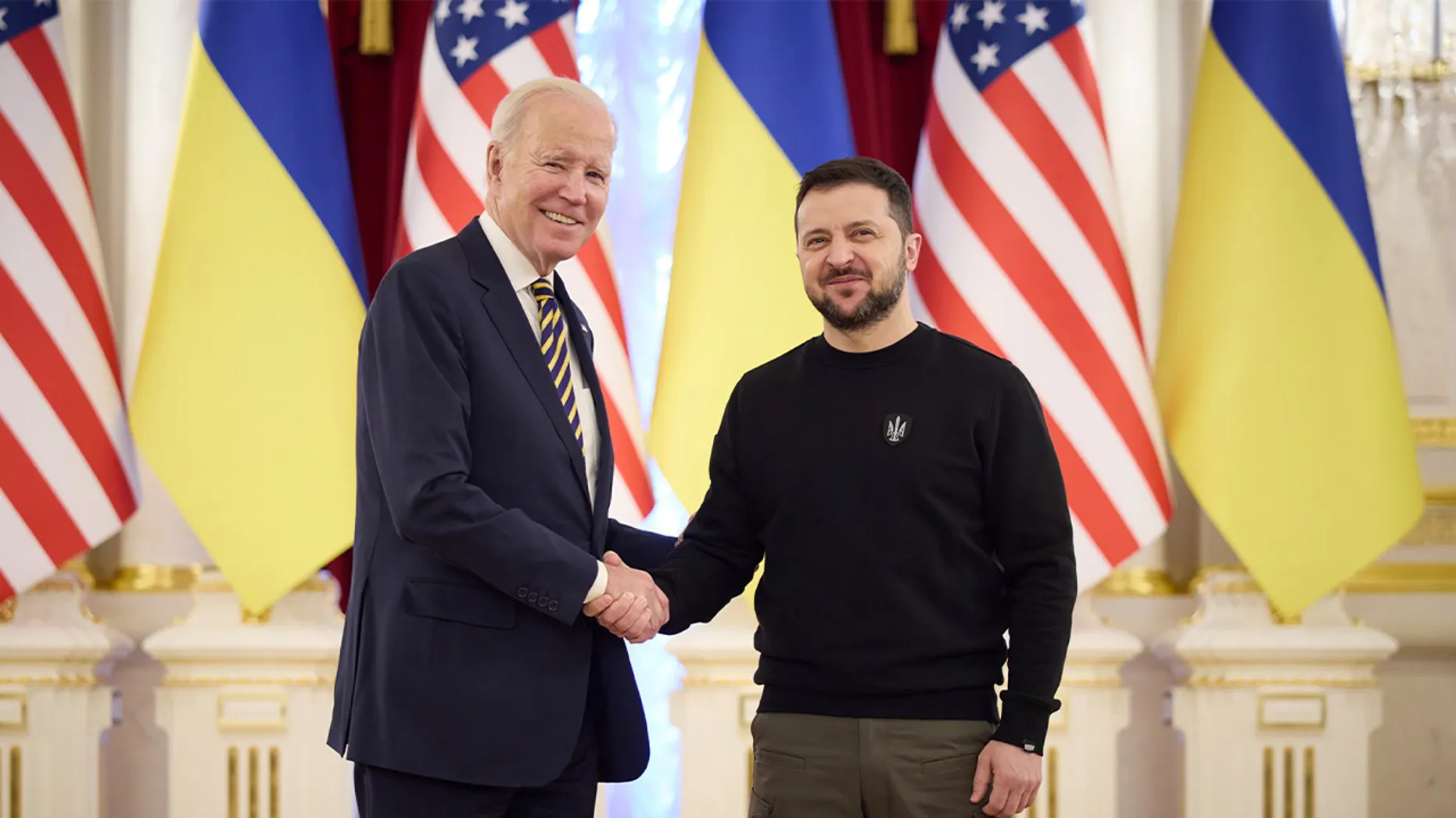 Biden said he visited Ukraine to meet with Zelenskyy and "reaffirm our unwavering and unflagging commitment to Ukraine's democracy, sovereignty, and territorial integrity."
He noted that Russian President Vladimir Putin was "dead wrong" in believing Ukraine was weak when he launched his invasion a year ago.
"I am meeting with President Zelenskyy and his team for an extended discussion on our support for Ukraine," Biden said. "I will announce another delivery of critical equipment, including artillery ammunition, anti-armor systems, and air surveillance radars to help protect the Ukrainian people from aerial bombardments. And I will share that later this week, we will announce additional sanctions against elites and companies that are trying to evade or backfill Russia's war machine."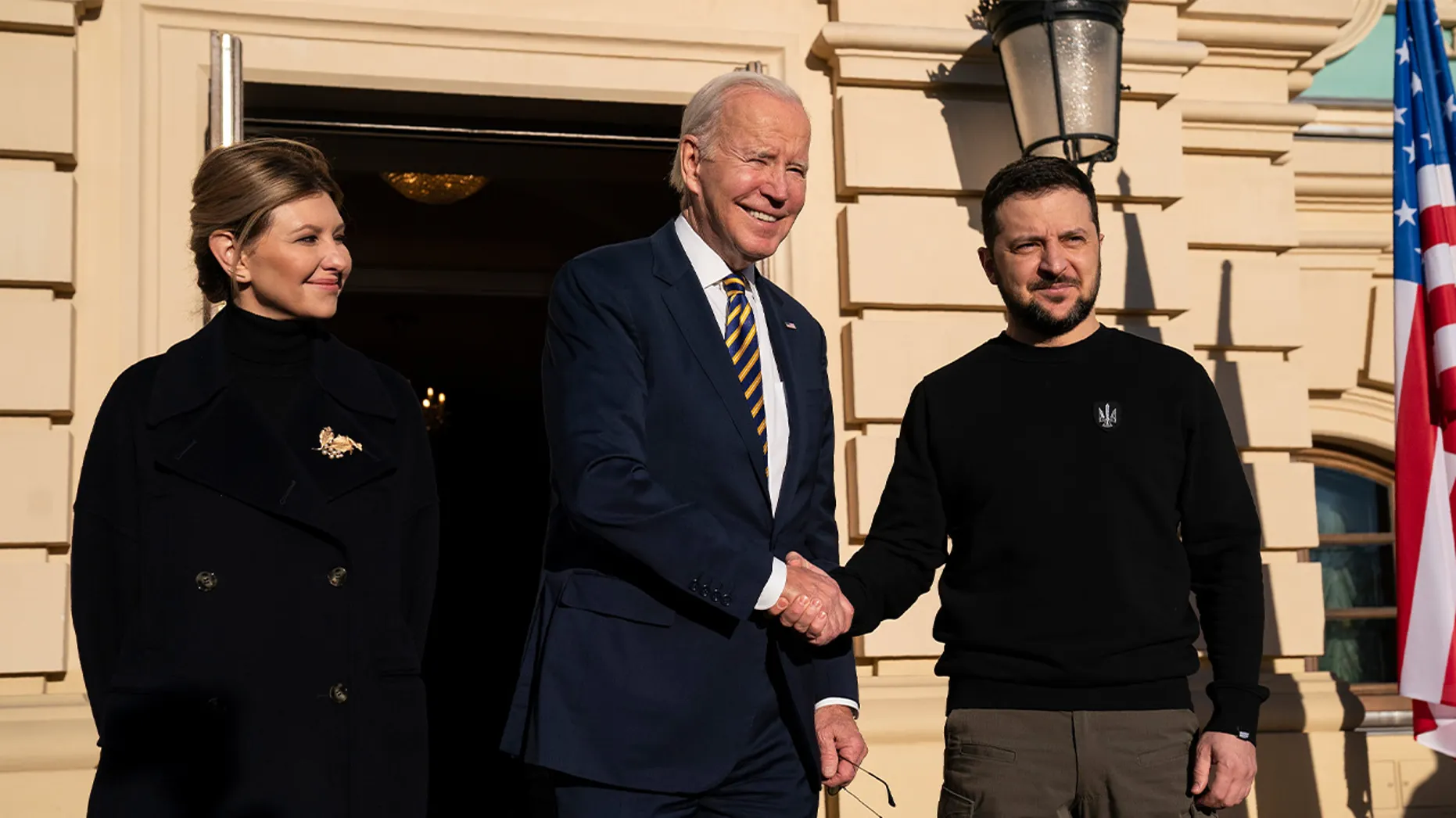 "Over the last year, the United States has built a coalition of nations from the Atlantic to the Pacific to help defend Ukraine with unprecedented military, economic, and humanitarian support – and that support will endure," he continued.
Biden also said he is looking forward to meeting with Polish President Andrzej Duda and the leaders of our Eastern Flank Allies as the U.S. looks to continue rallying the world to support Ukraine. He departed the Ukrainian capital in the early afternoon local time after spending roughly five hours in the city.
Sirens could be heard in war-torn Ukraine as Biden arrived in the country. The U.S. has already supported Ukraine with tens of billions of dollars in financial aid and military equipment.
Japanese Prime Minister Fumio Kishida also announced $5.5 billion in aid for Ukraine as Biden visited with Zelenskyy.
Biden's visit comes just before Russia is expected to ramp up its offensive once again in its own acknowledgment of the one-year anniversary of the conflict. Ukrainian officials warned of a massive barrage of missiles that Russia may launch on Friday, Feb. 24.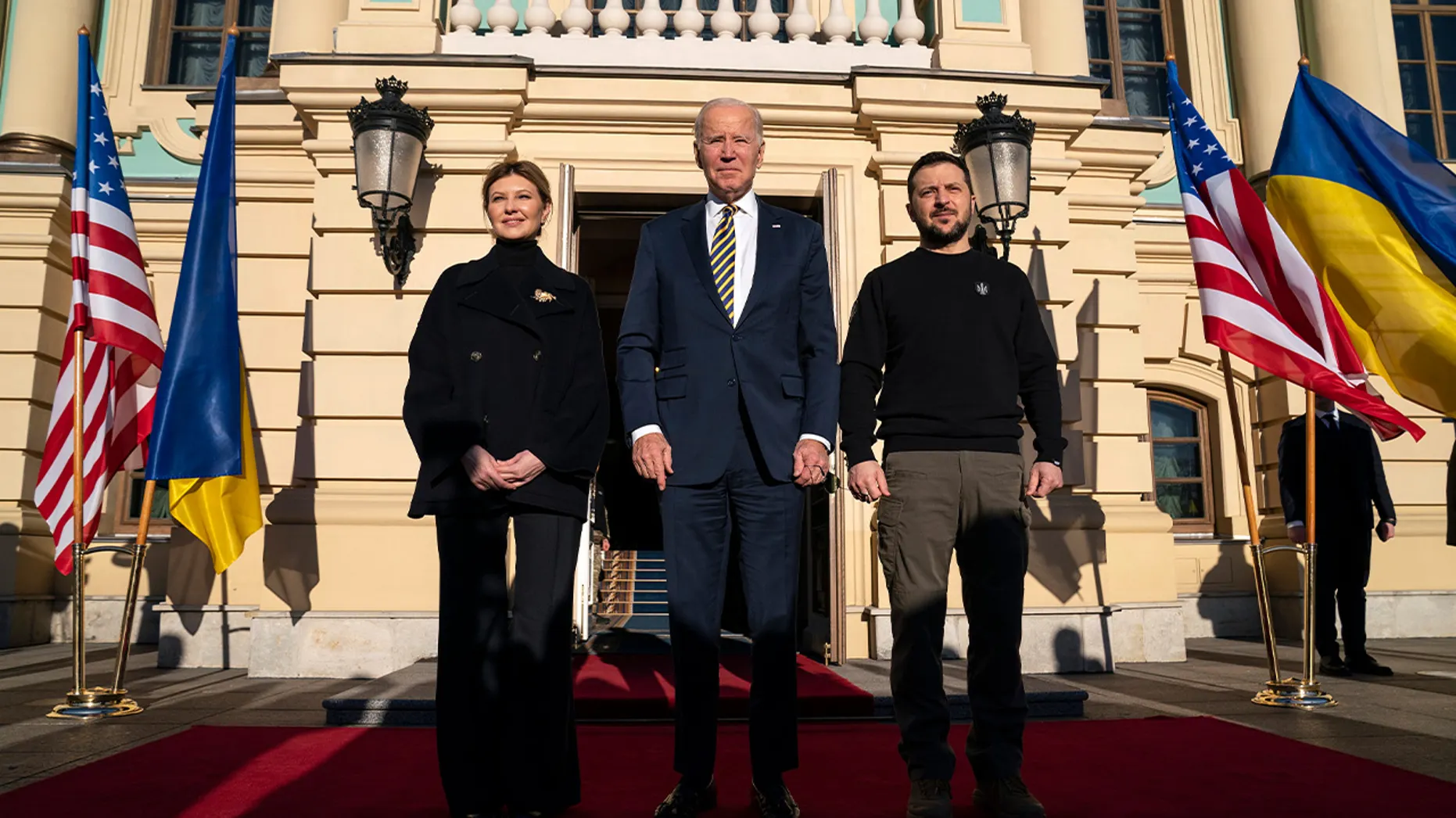 Russia has continued its attack despite Western sanctions and losses on the battlefield. Ukraine has received waves of support from mostly Western countries supporting its defense against Moscow's invasion.
A number of U.S. lawmakers have said supporting Ukraine should be a top priority, but some have criticized decisions to continue giving financial aid without proper oversight. House Speaker Kevin McCarthy, R-Calif., has said Ukraine should not receive a "blank check," but the Biden administration has vowed to support Zelenskyy's regime for "as long as it takes."
This is a breaking news story. Check back for more details. The Associated Press contributed to this report.