Media: Reuters.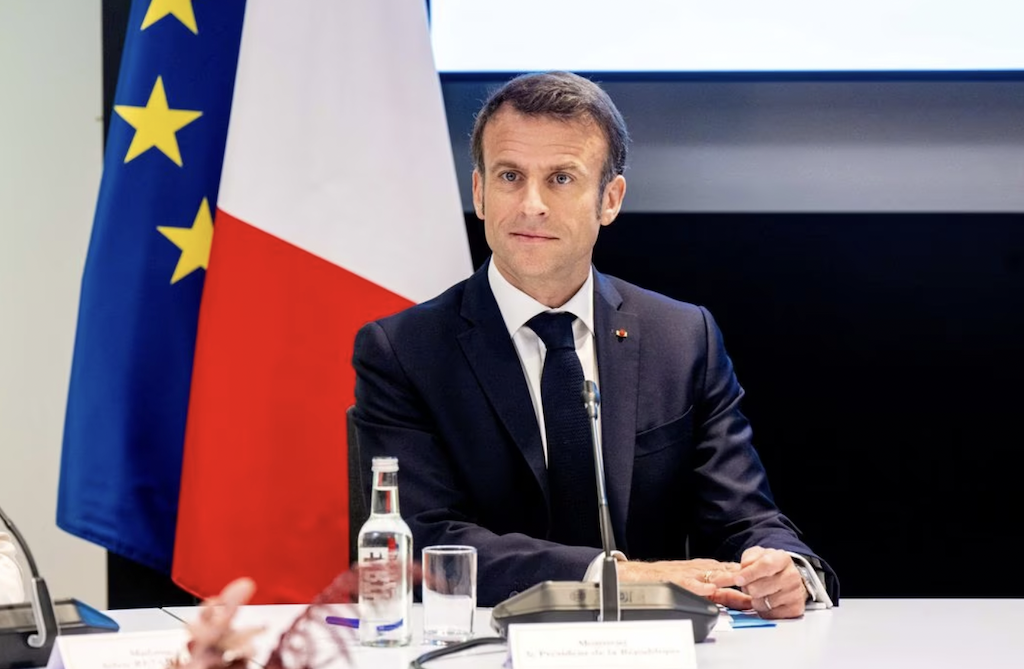 AMSTERDAM, April 12 (Reuters) – A protester running towards French President Emmanuel Macron during his visit to the Netherlands on Wednesday had to be bundled to the ground by security officers.
The incident as Macron arrived at an event at the University of Amsterdam science campus, was the second day in a row his state visit had been disrupted by protests, after weeks of demonstrations at home against an unpopular pension law.
The man chanted as he was on the ground outside – in French but with an accent – a song popular in protests against the pension reform, that says: "We are here, we are here, even if Macron doesn't want it we are here."
Anger against the pension bill, which will delay retirement by two years to 64 and was pushed through parliament by the government without a vote, already disrupted the first day of his visit.
Macron had to fight to make himself heard above a man who shouted about French democracy having been lost during an event on Tuesday, before proceeding to give his speech about European sovereignty.
While anger against his domestic policy has followed Macron to the Netherlands, the French president is also facing criticism from European and U.S. allies over his foreign policy.
French officials are in damage control mode as they try to contain anger, division and confusion sparked by Macron's comments last week on reducing Europe's dependence on the United States and its relations with China and Taiwan.
In a tweet on Wednesday, Macron reiterated that Europe must stand up for itself – without referring to his China comments.
"A Europe which defends its interests and values, and is master of its destiny, creates jobs and manages climate transition, this is what we are building," he wrote.
The latest criticism came from former U.S. President Donald Trump, who accused Macron, who he said was a friend, of pandering to China's leader Xi Jinping.
Back at home, French unions plan another nationwide day of protests on Thursday against the pension law. Opinion polls show a majority of voters oppose the reform and back the protests.
The Constitutional Council is due to say on Friday if the law, and how it was adopted, respect the constitution or whether the opposition can start to try to collect enough signatures to organise a referendum against it.
If the council gives its green light, the new policy can be officially published and become law. Macron has said he wants it to enter into force by the end of the year.
Writing by Ingrid Melander; Editing by Alison Williams