By Michael Katz. Media: Newsmax.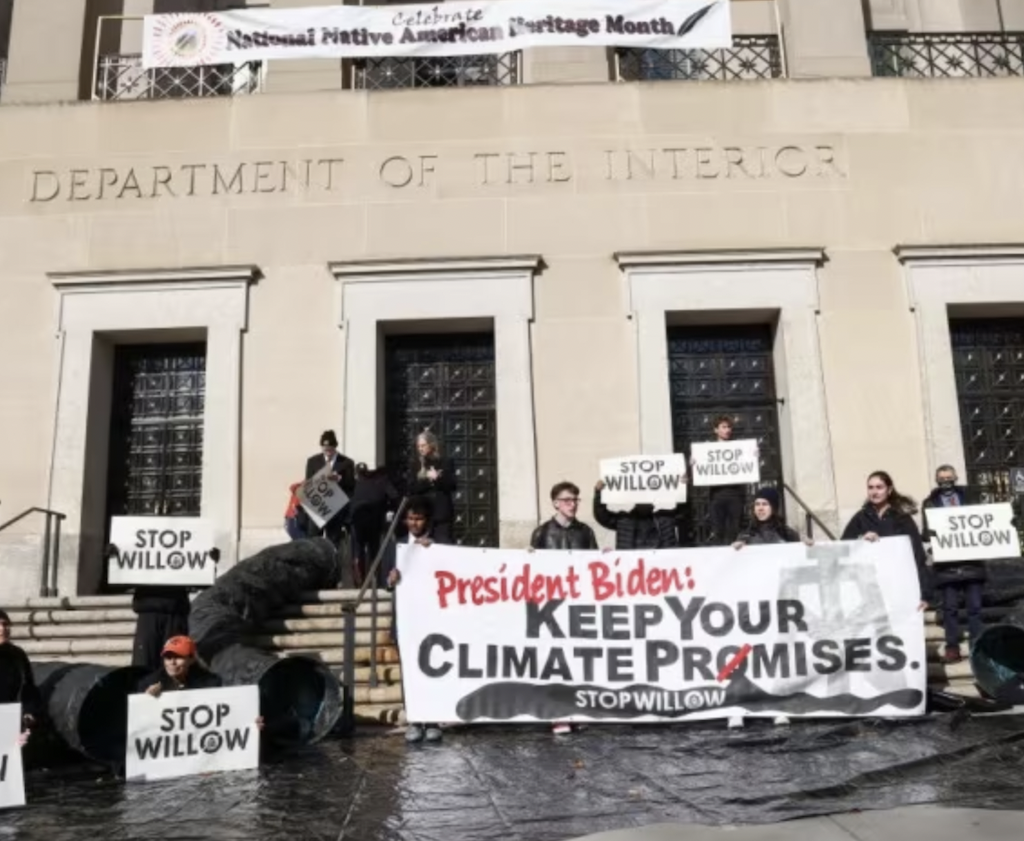 The Biden administration is reportedly set to OK a multibillion-dollar oil-drilling project in northwest Alaska by ConocoPhillips that climate change activists claim will be ruinous for the environment.
The Interior Department is expected to release details of the project's approval next week, Bloomberg reported Friday, citing people familiar with the matter.
This could be one of the most consequential climate decisions of President Joe Biden's term.
Biden, who campaigned on ending new oil drilling on federal land, is caught in a pickle: Reject the plan ConocoPhillips has sought since 2018 to appease climate activists but set up a lengthy and possible losing legal fight with the oil company, or approve it and face the wrath of environmentalists, who helped to deliver young voters to a president who made fighting climate change a cornerstone of his agenda.
According to ConocoPhillips, the $8 billion Willow Project located in the National Petroleum Reserve-Alaska, is estimated to produce 180,000 barrels of oil a day, about 1.6% of current U.S. production, at its peak and deliver $8 billion to $17 billion in new revenue for the federal government, the state of Alaska and North Slope Borough communities.
Under the draft plan, Bloomberg reported, ConocoPhillips would be permitted to drill from three locations, unlocking an estimated 600 million barrels of oil. ConocoPhillips originally requested to drill from five locations.
The Washington Post reported March 1 the Biden administration's environmental review — released last month — estimated the Willow Project would generate roughly 9.2 million metric tons of carbon dioxide a year, which is equal to driving nearly 2 million gas-powered cars or burning nearly 51,000 rail cars' worth of coal.
"If Bloomberg's reporting is accurate, the Biden administration is about to take an unacceptable and unnecessary step backward on its own climate and environmental justice commitments by approving ConocoPhillips' Willow Project," said Lena Moffitt, executive director of the climate advocacy group Evergreen Action, in a statement on the group's website.
White House Press Secretary Karine Jean-Pierre said "no final decisions have been made" on the project, Bloomberg reported. "Anyone who says there has been a final decision is wrong."
In an email to Newsmax, Dennis Nuss, a spokesman for ConocoPhillips, said, "No Record of Decision about the Willow project has been shared with ConocoPhillips. We are unable to comment until we see the published [decision]."