By Jon Dougherty. Media: Explain America.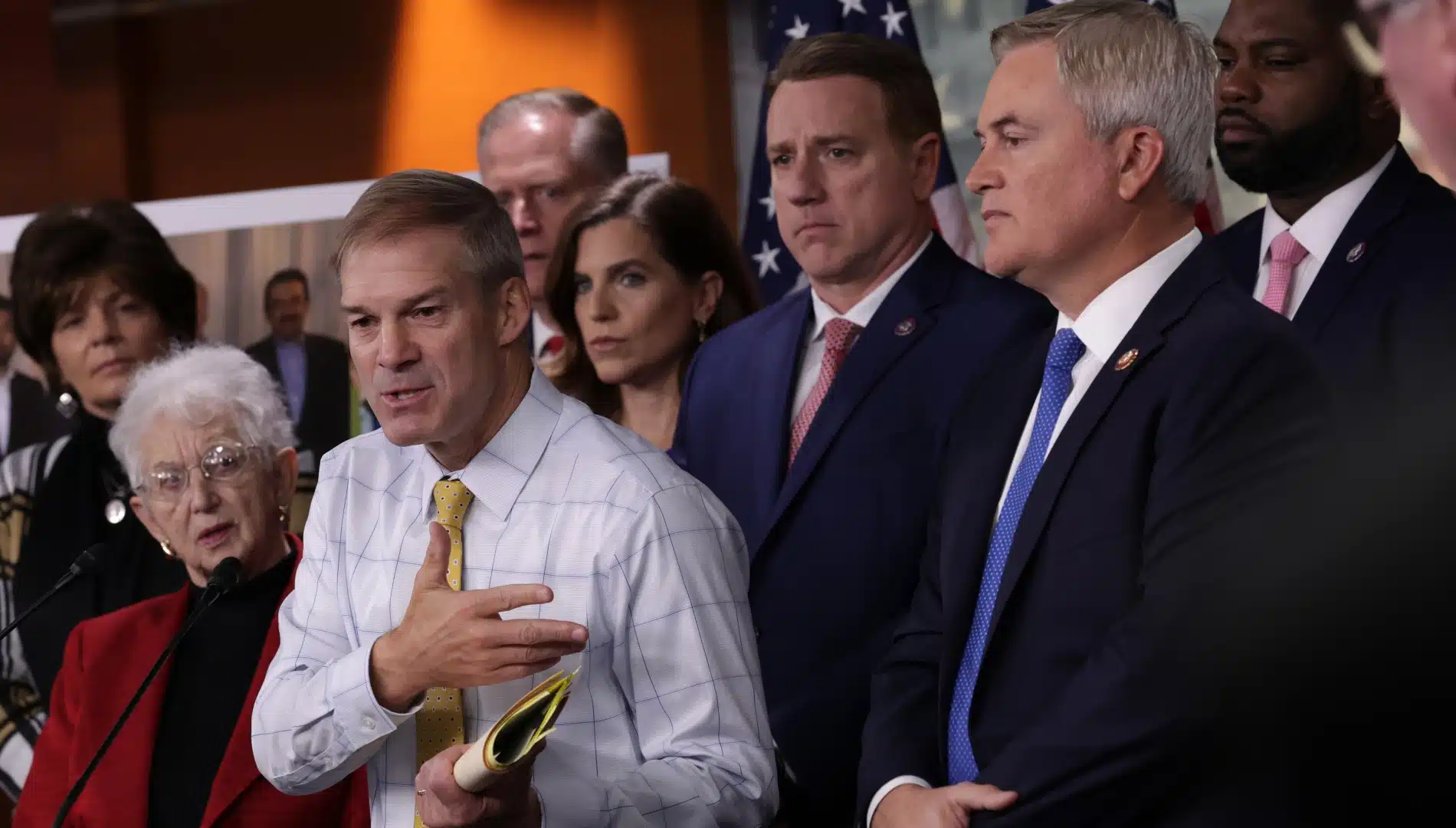 OPINION: This article may contain commentary which reflects the author's opinion.
House Republicans eager to take back control of the chamber in January after their party won a majority in the midterms are already making plans to conduct a series of oversight hearings that will include a focus on the Justice Department.
That includes obtaining testimony, one way or the other, from a former top FBI official.
The Epoch Times reported Friday that three top GOP lawmakers on the House Judiciary Committee sent a letter to Timothy Thibault after he has refused to voluntarily comply with previous requests to provide a transcribed interview though he has said he "welcome[s] any investigation."
"Our requests, therefore, remain outstanding," the Republicans said. "Your testimony is necessary for our oversight, and you can be assured that the Committee will continue to pursue this matter into the 118th Congress, including by compulsory process if necessary."
The Epoch Times adds:
Majority control will also give Republicans subpoena power.
If Thibault is subpoenaed, he would have to appear or he'd risk facing contempt of Congress charges.
Rep. Jim Jordan, the top Republican on the House Judiciary Committee, and two members of the panel, Reps. Darrell Issa (R-Calif.) and Mike Johnson (D-La.), sent the missive to Thibault.
The GOP lawmakers are looking into whistleblower complaints that Thibault, who was once the assistant special agent in charge (ASAC) at the Washington Field Office before he put in his retirement papers in August, pressed agents to reclassify some cases as "domestic violent extremism" though there was "minimal, circumstantial evidence to support a reclassification."
Other whistleblowers have said that when the FBI obtained potential criminal information in 2020 against Hunter Biden, Thibault "ordered the matter closed without providing a valid reason as required by FBI guidelines," according to some Senate Republicans.
The outlet continued: "Thibault and other officials also then tried to mark the matter in such a way that it could not be reopened in the future, according to the whistleblowers.
"Whistleblowers also told the senators that an assessment was utilized by the FBI to improperly label another chunk of Hunter Biden information as disinformation, and that the information was siloed to only certain agents," The Epoch Times added.
"If these allegations are true and accurate, the Justice Department and FBI are—and have been—institutionally corrupted to their very core to the point in which the United States Congress and the American people will have no confidence in the equal application of the law," Sen. Chuck Grassley (R-Iowa) said in a previous letter to FBI Director Christopher Wray and Attorney General Merrick Garland.
Thibault has shared social media posts indicating he is anti-Donald Trump and anti-Republican. In one, he called then-President Donald Trump "a psychologically broken, embittered, and deeply unhappy man," and in another, he ripped Rep. Liz Cheney's (R-Wyoming) father, former Vice President Dick Cheney, whom he deemed "a disgrace."
Last week, Jordan indicated he believes there's been a seismic shift regarding the ongoing federal investigation of Hunter Biden, vowing that Republicans will look into the Biden family now that his party will control the House again.
In an interview on Fox News, the Ohio Republican suggested "something is up" with the probe because of a new interest in the story by many of the same media outlets that initially dismissed reports of corruption evidence stemming from materials and emails obtained from a laptop he reportedly abandoned at a computer repair store in Delaware in 2019.
Jordan told Bartiromo that it "sure seems" as though Hunter Biden is going to be indicted by federal officials and pointed to an increase in reporting regarding the authentication of contents of his laptop.
"Jim Jordan, how did this happen? How did the DoJ and the FBI become so politicized? We know what they did around the Russia collusion story. They had no evidence of collusion with Trump, and yet they pursued FISA warrants to aggressively spy and surveil is people within the Trump world," Bartiromo said.
"I don't know how it happened, but I know it has to change because America's the greatest country in history, but we're not America. America's not America if you have a justice president that treats people differently under the law — Justice Department," Jordan responded.