By Brandon Drey. Media: Dailywire.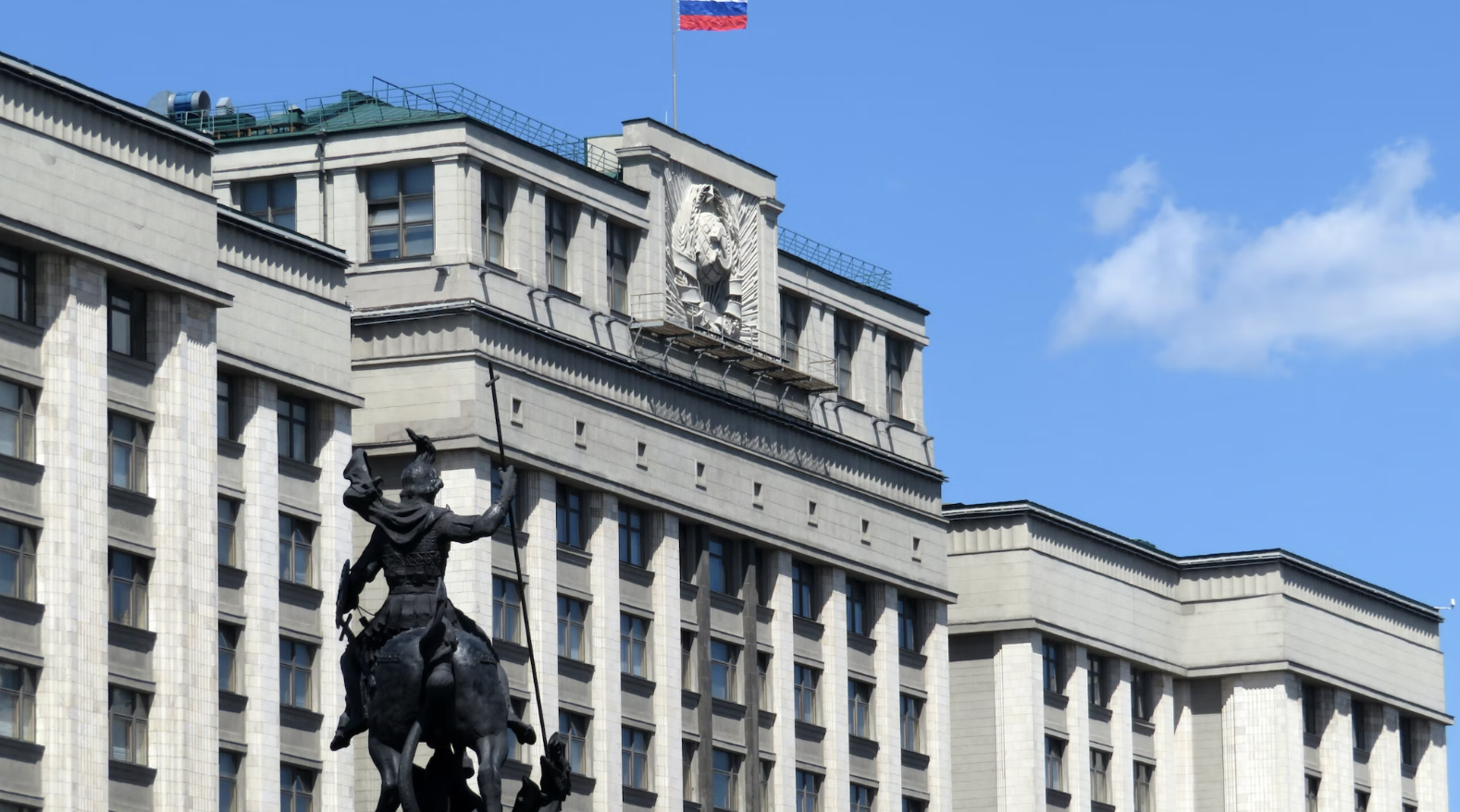 Lower-level Russian parliamentarians unanimously passed a law Thursday that would ban the distribution of materials promoting homosexuality, pedophilia, and gender reassignment.
More than 300 representatives of the State Duma, including the chairman, authored the new law, which imposes heavy fines of up to 10 million rubles ($165,000) for violating the ban by promoting such propaganda using online channels, media, or in public. Foreign citizens and stateless persons who violate the law would also face expulsion from the Russian Federation.
Chairman Vyacheslav Volodin said the law would help protect the motherland's traditions and values for her children and the future of Russia from the "darkness spread by the United States and European states."
Volodin called the U.S. the "center of this sodom in the world" in response to Secretary of State Anthony Blinken, who had allegedly proposed Russian representatives withdraw the draft law.
"There is no need to impose alien values ​​on us," Volodin said. "You destroyed yours — we'll see how it all ends. But it's definitely sad because this is sodom — there's no other way to say it."
"Let them live there, but don't bother us," Volodin added.
Russian lawmakers have already banned propaganda promoting homosexuality among minors nearly a decade ago and passed amendments to its constitution outlawing same-sex marriage in 2020.
Alexander Khinstein, one of the bill's authors, referred to LGBT ideology as "hybrid warfare."
"LGBT today is an element of hybrid warfare, and in this hybrid warfare," Khinstein said, according to Reuters. "We must protect our values, our society, and our children."
Political scientist Ekaterina Schulmann said in an interview from Cologne, Germany, that the law would prohibit anything showing LGBT relations as "socially acceptable" or "equal to so-called traditional family relations or sexual relations."
"People — authors, publishers, just people — will think twice before even mentioning anything related to LGBT," Schulmann said, according to Reuters.
Kseniya Mikhailova, a member of the LGBT support group Vykhod ("Coming Out"), told Reuters that the new law could make same-sex kissing in public illegal, but would not put adults-only gay bars or clubs out of business.
Dilya Gafurova, the head of LGBTQ rights group Sfera, told Agence France-Presse that it was "disturbing that the state is saying LGBT+ people are a Western invention," adding "there is nothing wrong with us and nothing that needs to be hushed up."
The law still needs approval from the upper house of parliament and President Vladimir Putin before taking effect.