By Greg Wilson. Media: DailyWire.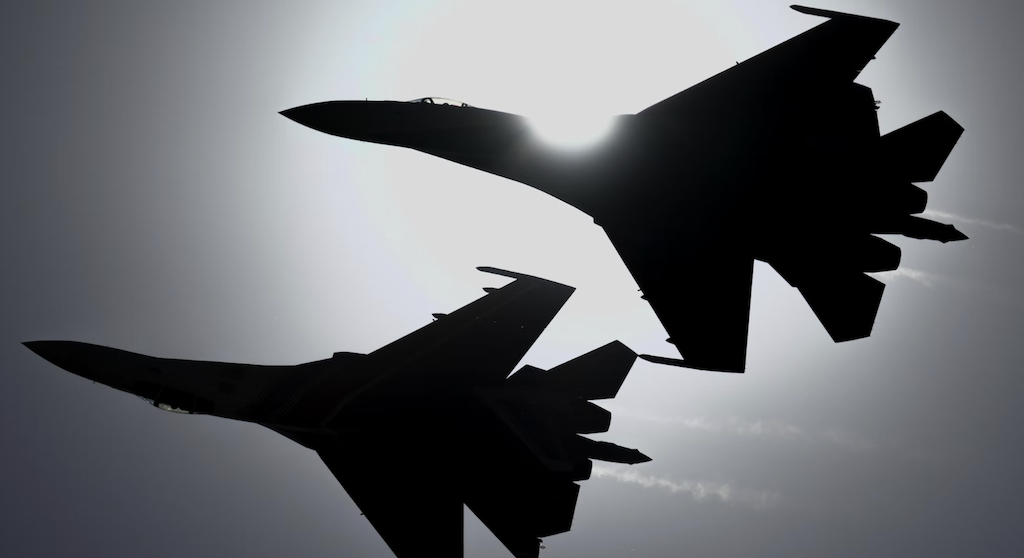 Russia said one of its fighter jets intercepted two U.S. B-52 bombers over the Baltic Sea on Monday, a potential provocation that comes just days after Russian planes forced a U.S. drone into the Black Sea.
A Russian Su-35 was scrambled toward the U.S. planes, which were headed toward Russia, but returned to its base when the B-52s turned away, according to the Russian Defense Ministry. The statement was accompanied by footage said to be shot from the Russian plane's cockpit that appeared to show one of the two American jets.
"On March 20, radar facilities of the air defense forces of the Western military district on duty over the Baltic Sea detected two air targets flying in the direction of the Russian Federation's state border," the ministry said. "No violation of the state border of the Russian Federation was permitted."
The U.S. did not immediately comment on the incident.
⚡️@mod_russia: 🇷🇺 air defence radars detected 2 aerial targets flying in the direction of 🇷🇺 state border over the Baltic Sea.

❗️The targets were classified as 2 🇺🇸 Air Force B-52H strategic bombers.

A Su-35 fighter jet scrambled to prevent a violation of 🇷🇺 state border. pic.twitter.com/3u9IRFC5iK

— Russian Embassy in USA 🇷🇺 (@RusEmbUSA) March 20, 2023
The incident came as Chinese President Xi Jinping was in Moscow for talks with Russian President Vladimir Putin aimed at ending the Russia-Ukraine war. It also followed two Russian nuclear bombers flying over the Sea of Japan for several hours just as Japanese Prime Minister Fumio Kishida was visiting Ukraine.
Last week, a $32 million U.S. MQ-9 Reaper spy drone was harassed by Russian pilots, who dumped fuel on it before one of the Russian fighter jets collided with the surveillance drone's propeller — causing U.S. forces to bring the drone down in international waters. Russian Defense Minister Sergei Shoigu celebrated the pilots' actions on Friday, claiming they prevented the drone from flying into airspace claimed by Russia.
The White House called Russia's actions regarding the drone "reckless" but said it has not determined if the Russian pilots intentionally downed the U.S. drone.
"Incidents happen," said Gen. Mark Milley, chairman of the Joint Chiefs of Staff. "And clearly we do not seek armed conflict with Russia and I believe at this point we should investigate this incident and move on from there."