By Daniel Chaitin. Media: DailyWire.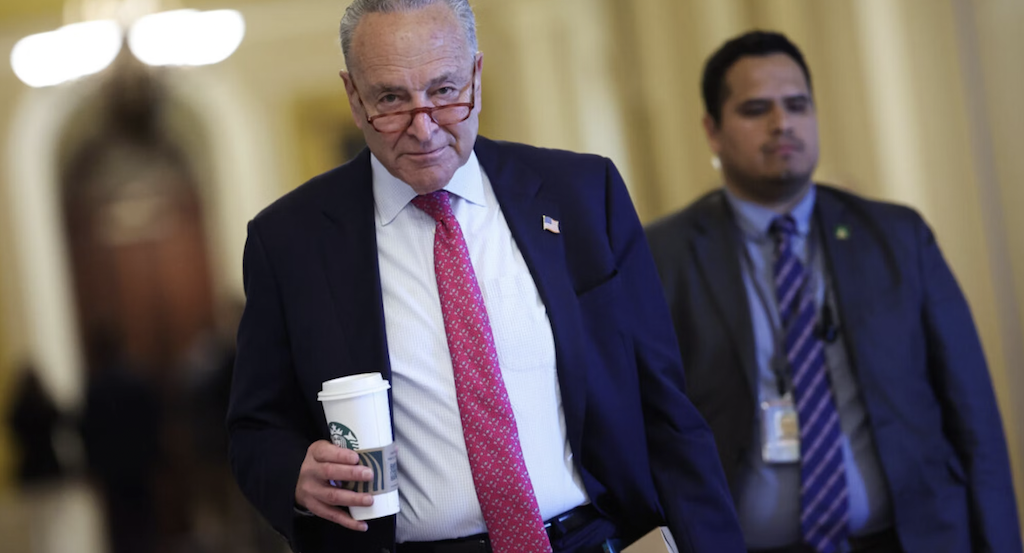 The Senate passed bipartisan legislation Thursday night that aims to avert a U.S. debt default.
After a series of amendments failed, the upper chamber voted 63-36 to send The Fiscal Responsibility Act to the White House where President Joe Biden is expected to sign the bill. Senate leaders quickly lauded the bill's passage while taking shots at each other's party.
"We prevented a catastrophic default that would have decimated our economy and [inflicted] immense pain on families," tweeted Senate Majority Leader Chuck Schumer (D-NY). "We preserved the lion's share of the historic investments we made. We took off the table the worst parts of the MAGA Republican plan that would have hurt families."
Senate Minority Leader Mitch McConnell (R-KY) released a statement that said: "Thanks to House Republicans' efforts, the Fiscal Responsibility Act avoids the catastrophic consequences of default and begins to curb Washington Democrats' addiction to reckless spending that grows our nation's debt."
The legislation, which arose out of an agreement struck between White House officials and Speaker Kevin McCarthy (R-CA), comes ahead of what has become known as the "X-date" on June 5, when Treasury Secretary Janet Yelen predicted reserves could run out.
The Treasury Department has been enacting "extraordinary measures" since earlier this year when the United States hit its statutory limit of roughly $31.4 trillion and warned of dire economic consequences if the country was unable to reach a deal to lift the debt ceiling.
The legislation suspends the debt limit until January 2025 and implements restraints on spending that the Congressional Budget Office estimated would reduce budget deficits by $1.5 trillion over the next decade. As noted by McConnell in his statement, the bill also begins "to reform the infrastructure permitting process, finally rescind unspent COVID dollars, and cut spending at the IRS."
While the bill did receive a bipartisan consensus, as underscored by a vote in the House on Wednesday with more than 100 Republicans and Democrats each supporting the measure, there were detractors in both parties.
Conservatives generally argued that the bill did not go far enough in reducing spending while leftist lawmakers pushed back on certain provisions, such as the expansion of some requirements for food stamps.
"No one gets everything they want in a negotiation, but make no mistake: this bipartisan agreement is a big win for our economy and the American people," Biden said in a statement Thursday evening.
The president said he looks forward to signing the bill into law "as soon as possible" and addressing the American people on Friday.