By Dillon Burroughs. Media: DailyWire.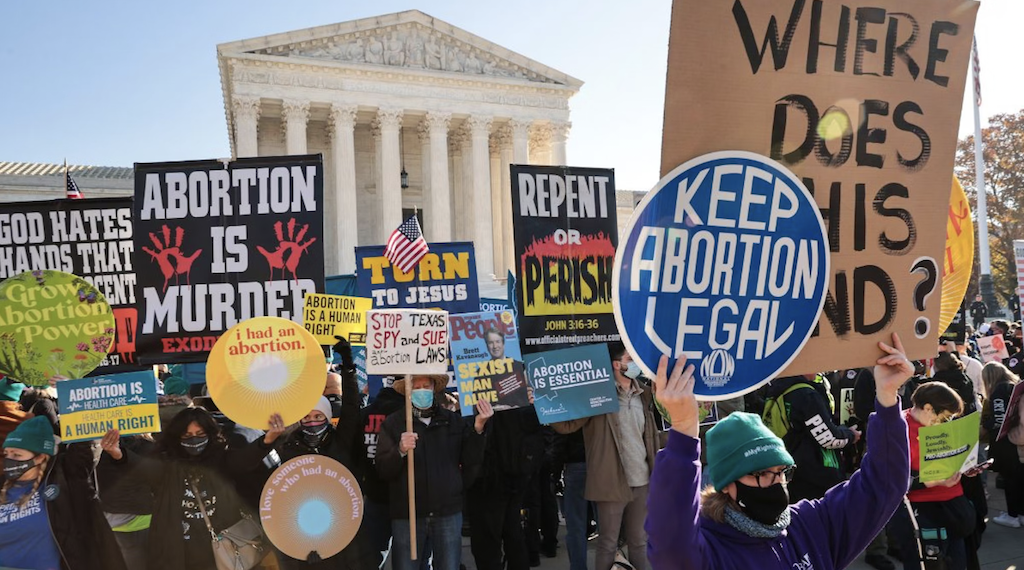 The South Carolina Supreme Court ruled against the state's six-week abortion ban, finding that the law violates the state's constitution.
The 3-2 court decision on Thursday comes almost two years after Republican Gov. Henry McMaster signed the fetal heartbeat bill into law.
"The State unquestionably has the authority to limit the right of privacy that protects women from state interference with her decision, but any such limitation must be reasonable and it must be meaningful in that the time frames imposed must afford a woman sufficient time to determine she is pregnant and to take reasonable steps to terminate that pregnancy," Justice Kaye Hearn wrote in the majority opinion.
The decision added that the six-week restriction was considered an invasion of privacy.
"Six weeks is, quite simply, not a reasonable period of time for these two things to occur, and therefore the Act violates our state Constitution's prohibition against unreasonable invasions of privacy," she wrote.
The fetal heartbeat law was blocked in 2021 but later briefly took effect after the U.S. Supreme Court ruled to overturn Roe v. Wade and returned decisions about abortion laws to individual states.
The law was then temporarily blocked in August 2022 until the court's recent ruling. Under the law, an abortion provider violating the law could have faced a fine of up to $10,000 and a two-year imprisonment.
Planned Parenthood, one of the plaintiffs in the case, celebrated the ruling.
"The court's decision means that our patients can continue to come to us, their trusted health care providers, to access abortion and other essential health services in South Carolina," said Jenny Black, president and CEO of Planned Parenthood South Atlantic.
The ruling against the six-week ban means the state's law will return to its previous 20-week abortion law.
In his dissent against the majority ruling, Justice John Kittredge noted that the Fetal Heartbeat law should stand unless the state's constitution "mandates" a right to abortion.
"I also note the fetal heartbeat law is not unique to South Carolina. Many states have adopted it or some variation of it, including Ohio and Georgia," Kittredge wrote. "As I reiterate throughout my dissent, unless the South Carolina Constitution mandates a right to abortion, which it does not, the policy decision of our legislature should be upheld."
Other states to enact similar fetal heartbeat bills into effect include Texas and Tennessee. Several additional states have similar legislation in legal battles.
In March, 21 states joined a friend of the court brief in support of South Carolina's fetal heartbeat law.
"The Fetal Heartbeat Law is about protecting the lives of unborn children, but it's also about protecting the Constitution and the rule of law," South Carolina Attorney General Wilson wrote in a March statement. "There's nothing in the Constitution that justifies abortions and, in fact, we believe abortion violates the constitutional rights to life and equal protection."