By Leif Le Mahieu. Media: DailyWire.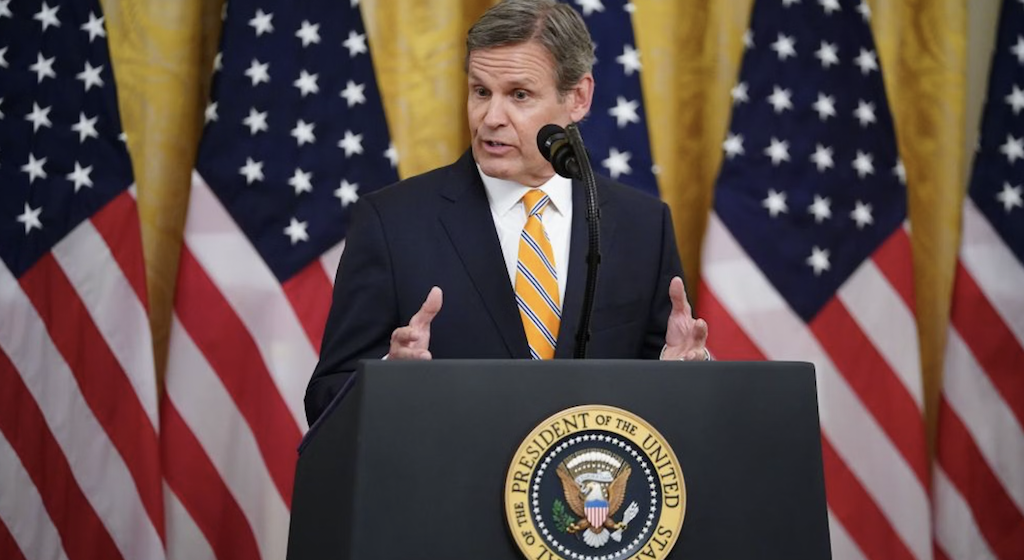 Tennessee Republican Governor Bill Lee signed a new bill into law Thursday that allows teachers in the Volunteer State to be free from mandatory union dues and increases pay for teachers.
The law, known as the Teacher Paycheck Protection Act, stipulates that minimum teacher pay will be $50,000 a year by 2026 and that teachers unions cannot automatically deduct money from those paychecks. Teachers unions across the state have been criticized over political activism and lawmakers in the state have tried for years to remove the mandatory union fees.
"We're also making sure that teachers actually receive their well-deserved raises and that union membership dues are never automatically deducted from teacher paychecks. Teachers should have control over their hard-earned paycheck and taxpayer dollars should be used to educate students and not fund politics," Lee said in a video first obtained by The Daily Wire.
According to supporters of the legislation, the Tennessee Education Association (TEA), the state's largest teacher union, gave over half a million dollars to political candidates in 2018 and had over $9 million in revenue that same year.
In recent years, TEA has waded into highly contested political issues, taking a Left-leaning approach on things from COVID policies to charter schools. The TEA opposed a 2021 law banning the teaching of Critical Race Theory in the classroom and has come out against legislation for charter schools.
During its passage through the General Assembly, the bill was backed by Americans for Prosperity Tennessee, a conservative group. It was sponsored by Senate Majority Leader Jack Johnson (R-Franklin) and House Majority Leader William Lamberth (R-Portland).
"Teachers are tasked with the incredibly important job of educating the next generation," Johnson said in a statement. "This legislation recognizes the importance of teachers' work by raising their pay and protecting their paychecks. It will also enhance the quality of our education system by helping attract and retain talented teachers."
The salary increases would be implemented gradually until teachers would get a base salary of $50,000 for the 2026-2027 school year. Lee described the increase in pay as "the largest pay raise in Tennessee history" for teachers, adding that it made Tennessee "a top ten state for teacher pay."
Sen. Bill Powers (R-Clarksville), another sponsor of the legislation, said that it would help "mitigate teacher shortages."
Tennessee Republicans have also passed legislation this year that cracks down on the availability of obscene books available at schools across the state.