By Joseph Clark. Media: The Washington Times.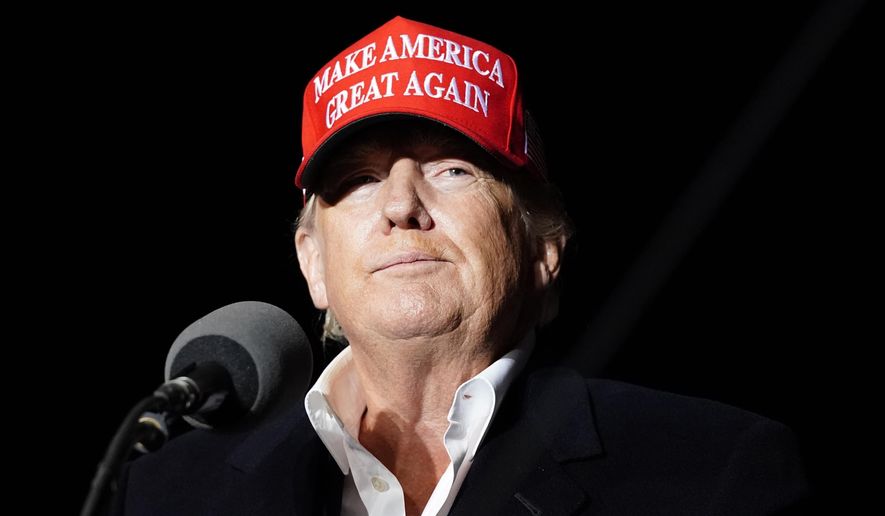 Former President Donald Trump outlined his plan Thursday to secure the U.S.-Mexico border if elected in 2024, pledging to "wage war" against the cartels responsible for the flood of drugs entering the country under the Biden administration.
Mr. Trump outlined his multi-part plan to dismantle cartel leadership and operations including "deploying all necessary military assets" including special forces and cyberwarfare capabilities and imposing a "full naval embargo on the cartels, to ensure they cannot use our region's waters to traffic illicit drugs to the U.S."
In a video address posted on his social media platform, Truth Social, Mr. Trump said "the drug cartels and their allies in the Biden administration have the blood of countless millions on their hands."
"Millions and millions of families and people are being destroyed," he said. "When I am back in the White House, the drug kingpins and vicious traffickers will never sleep soundly again."
Under Mr. Trump's plan, the U.S. would designate major drug cartels as foreign terrorist organizations and cut off the traffickers' access to the global financial system.