By Lee Brown. Media: New York Post.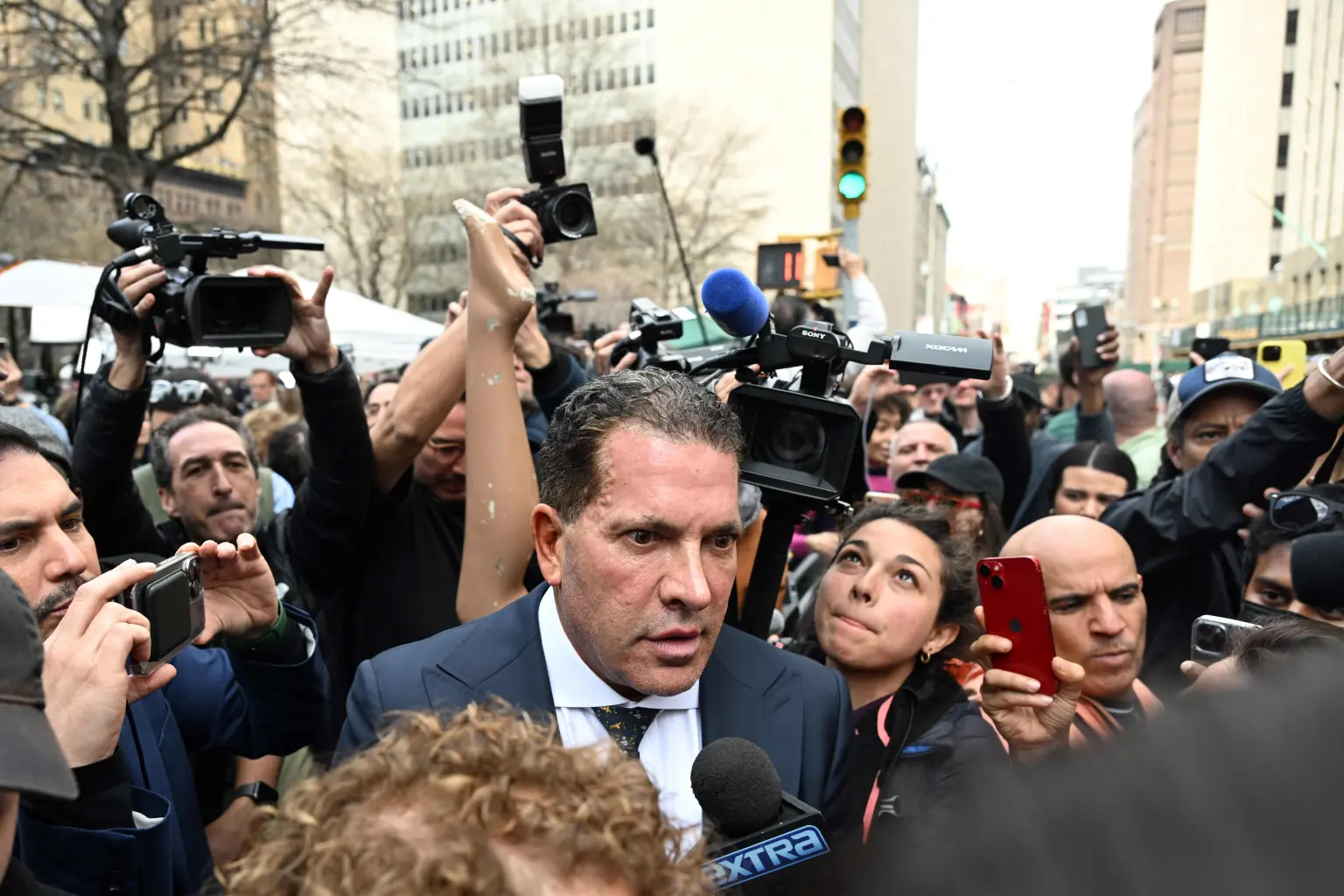 An attorney for former President Donald Trump on Wednesday dismissed the 34 federal charges as "spin" that will never make trial — insisting it was "a relief" to see how weak the final indictment is.
"There's no crime at all — at all," Joe Tacopina told "CBS Mornings" in a round of interviews a day after the 45th president's historic appearance in Manhattan criminal court.
"I mean, this is not a game. You're charging the [former] president of the United States with crimes, crimes that will never be sustained in a court of law because they don't exist."
Calling the unsealed indictment "very vanilla," he complained that "it did not list the underlying crimes he's allegedly intended to cover up with false business records."
"What's to hide?" he asked.
"Understand, these false business record entries — which are not even false — are misdemeanor counts" for which "the statute of limitations is long gone," he also claimed on the "Today" show.
"The only way to make this a felony is to cobble together a couple of misdemeanors — the false business records and the attempt to cover up another crime. But the indictment doesn't even list what the crime is."
.@SavannahGuthrie: The DA said 'We have had available to this office additional evidence that was not in the office's possession prior to my time here.' He's talking about some new evidence. Are you aware of what that might be?
Attorney Joe Tacopina: There's no new evidence. pic.twitter.com/Ii7DS2b3S8

— TODAY (@TODAYshow) April 5, 2023
"So it was a little disappointing — a little bit of a relief, quite frankly, to see that indictment," the firebrand attorney said.
He trashed Manhattan District Attorney Alvin Bragg's claim that the decision to charge was based on new evidence not seen by all the other authorities who did not to bring charges against the 45th president.
"There is no evidence — that's spin," Tacopina told "Today."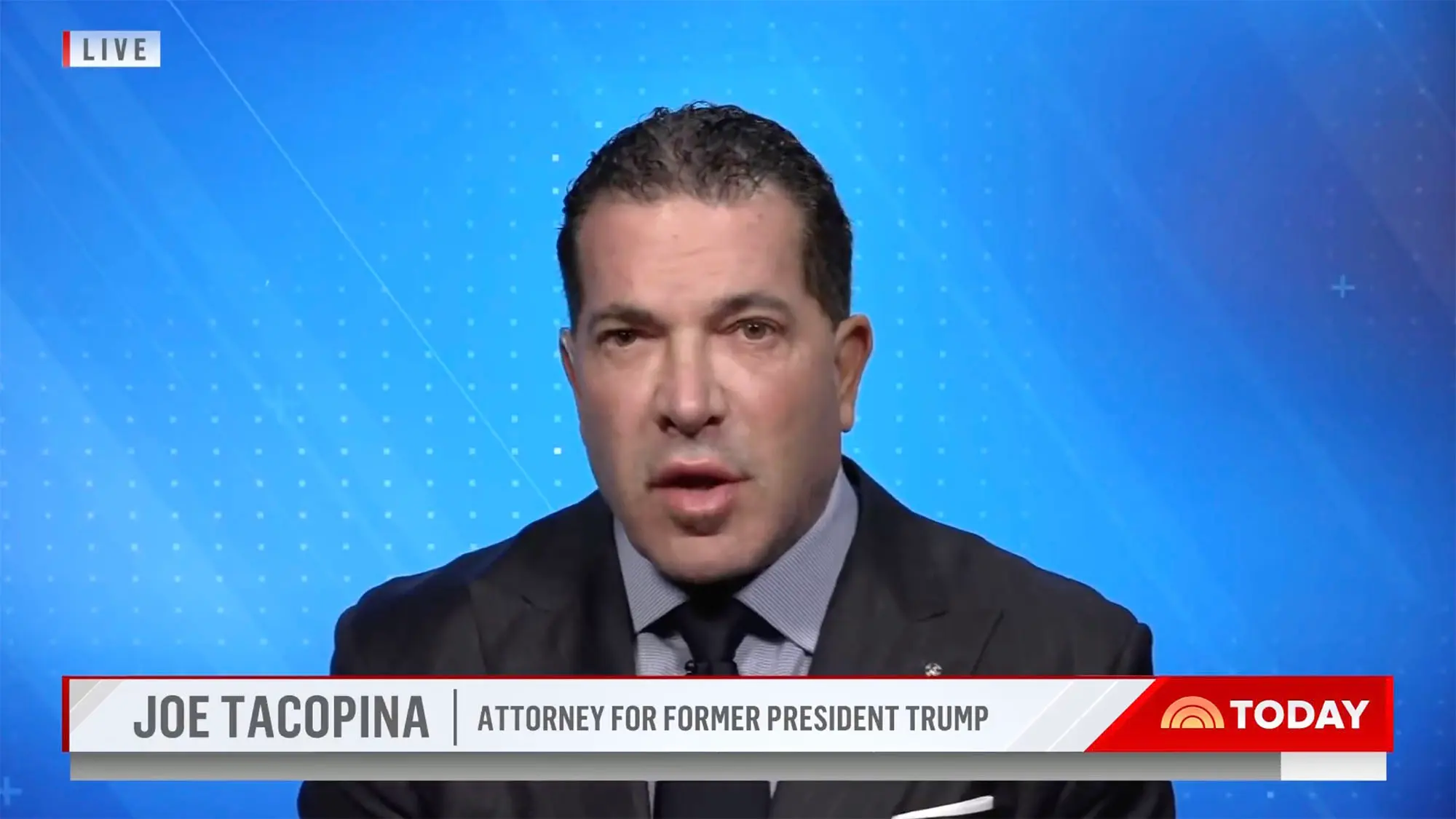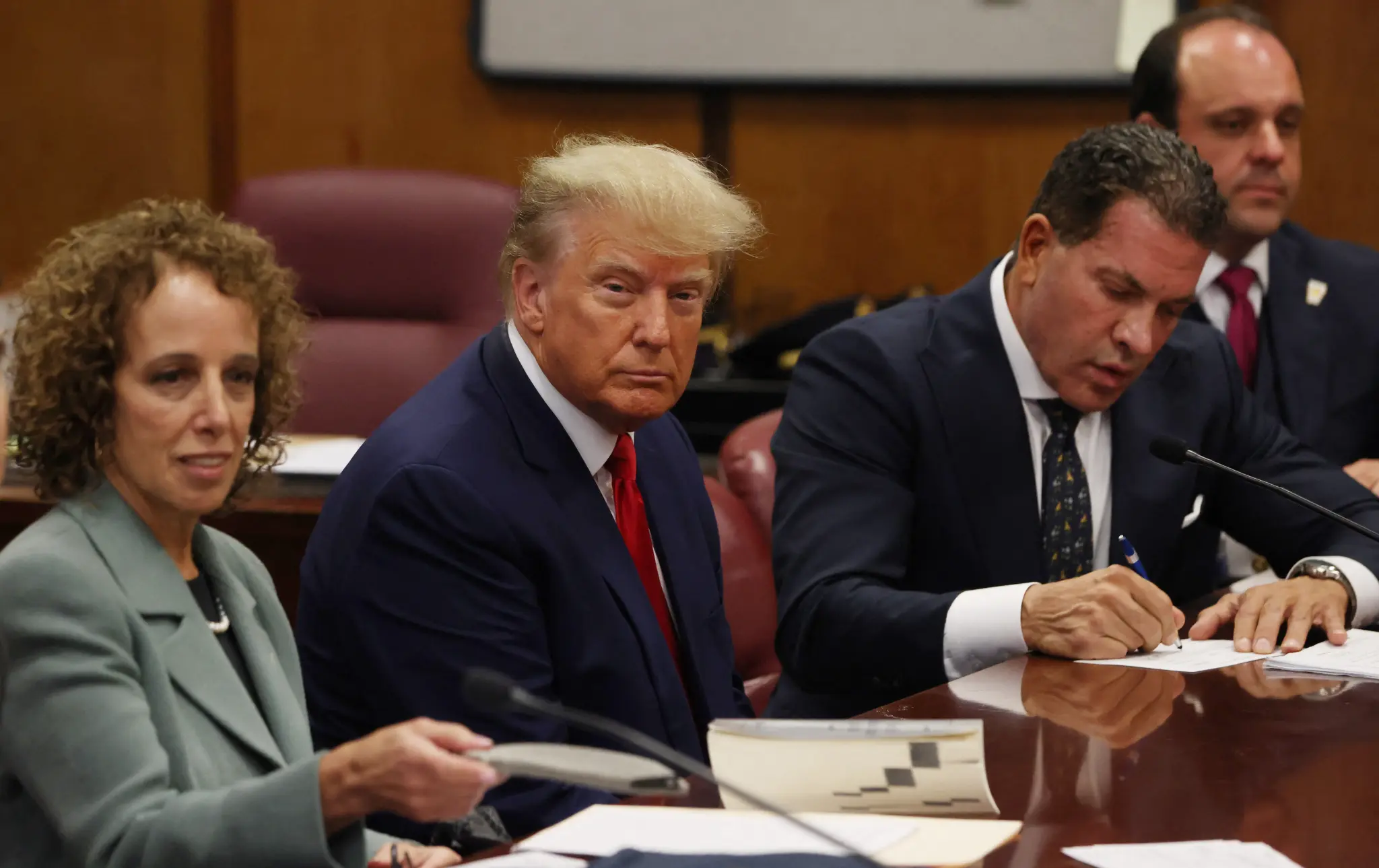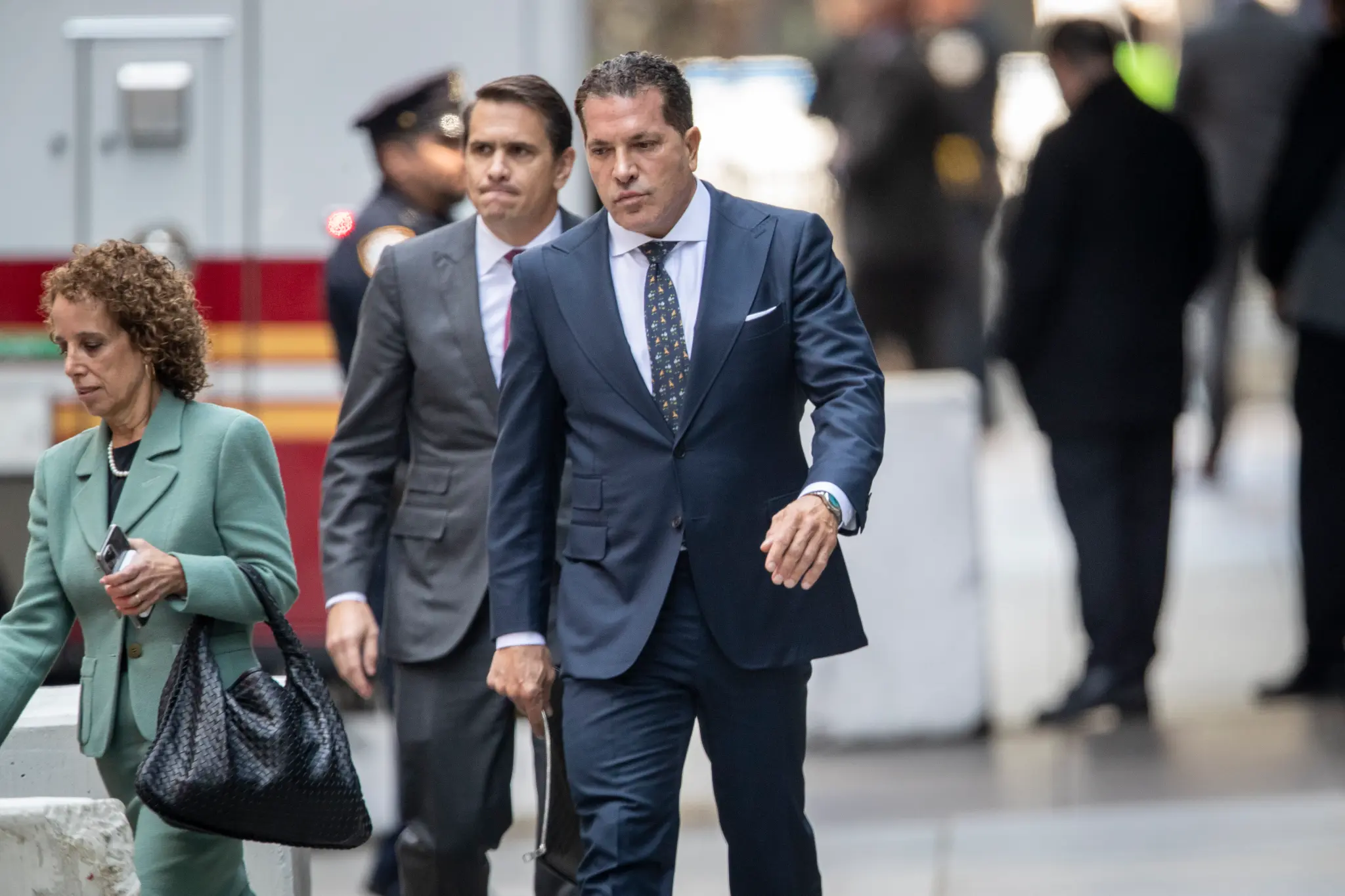 "There's no new evidence — this is just rehashing a zombie case."
The case is so weak, in fact, Trump's legal team is confident it will never make it to trial, Tacopina said.
"After seeing that indictment … I don't think we're getting close to a jury," he told the NBC morning show.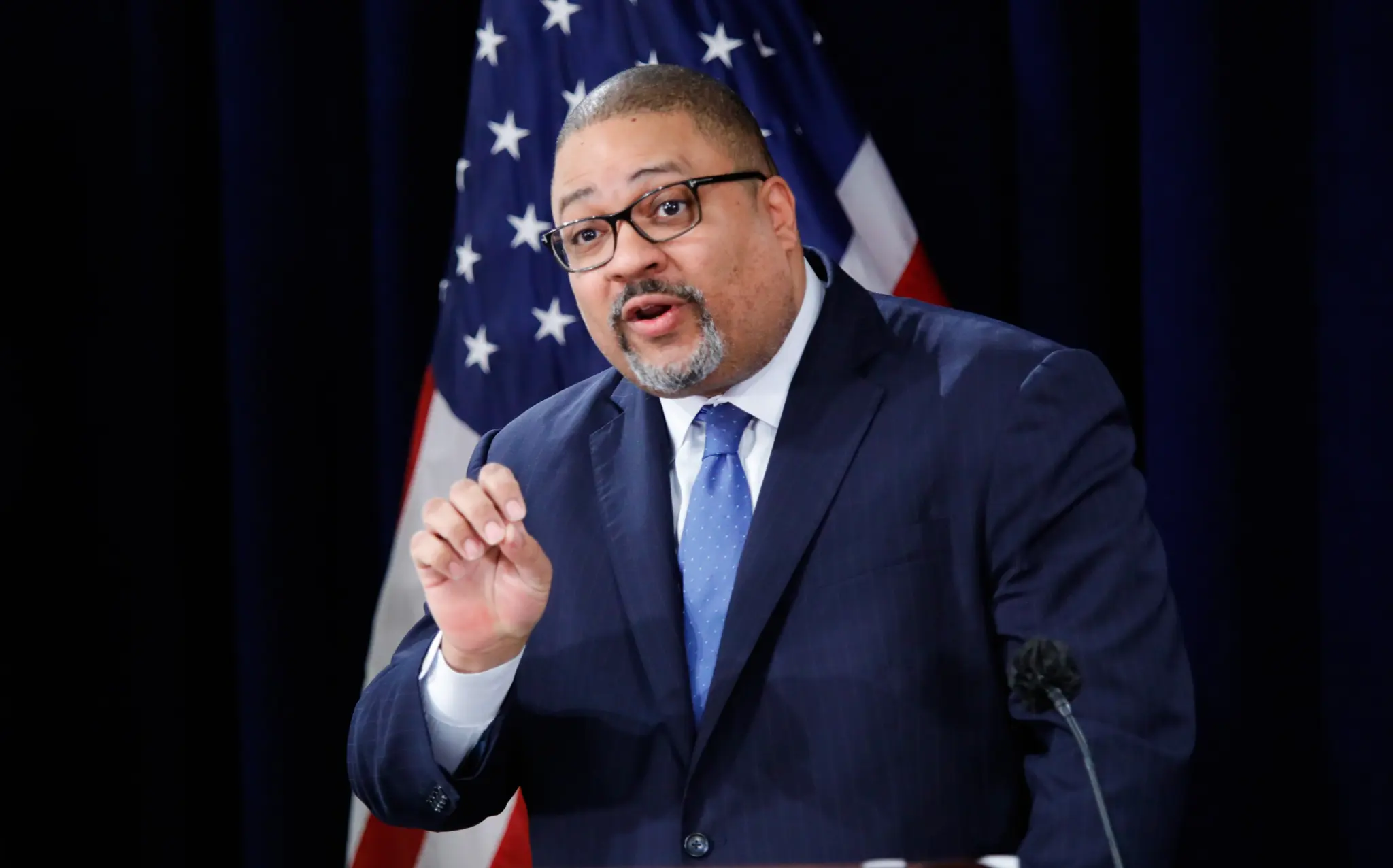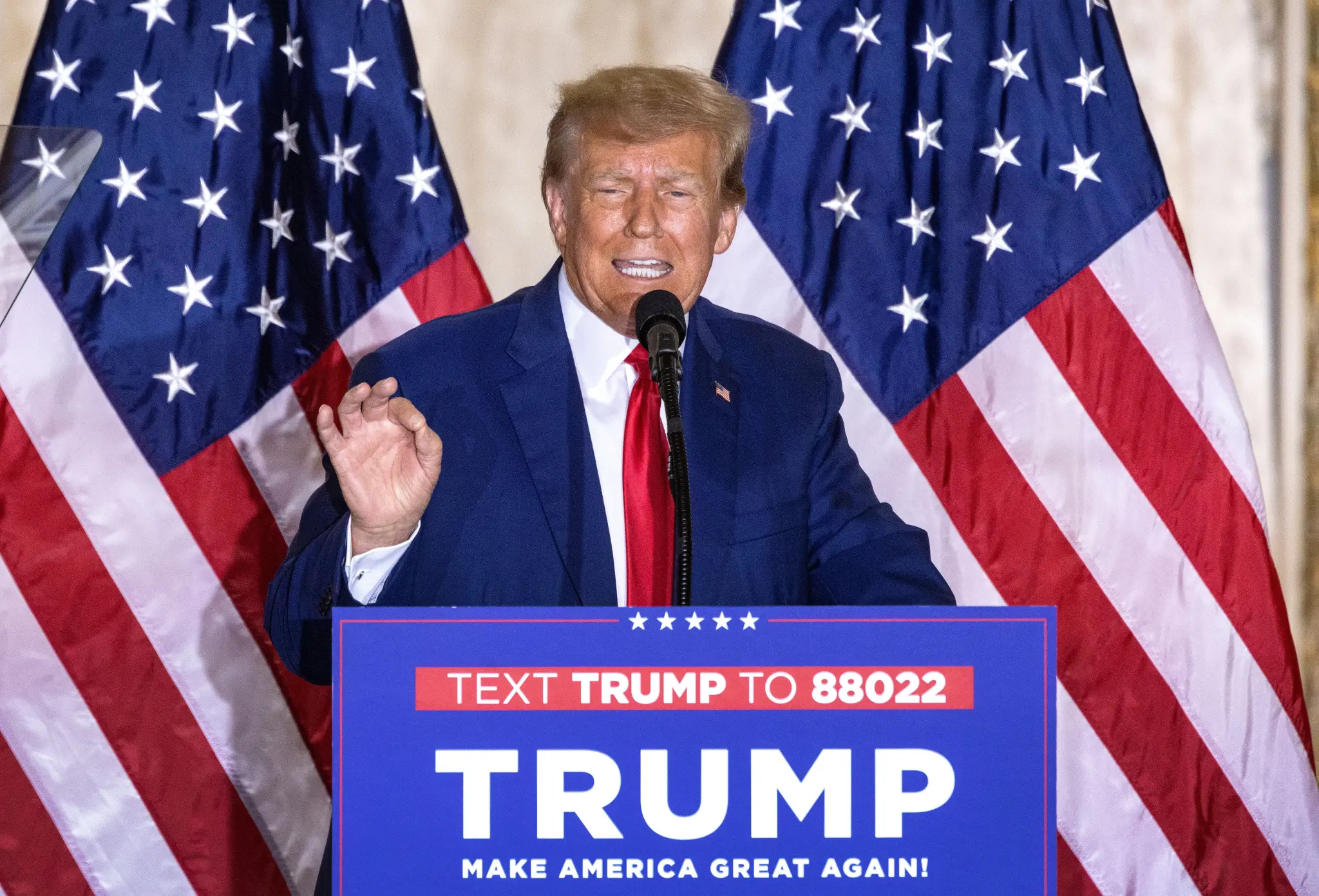 "I think this case is going to fall on … legal challenges well before we get to a jury," he said.
Even if it does, he said that even those "politically opposed to Donald Trump are going to see this for what it is — it's weaponization of the legal system," he said.
"It's something that this country never did before [and] hopefully we'll never do again."
He repeatedly justified Trump's rhetoric over the case — including attacks on what he called a Trump-hating judge — as justified given he is "someone who has been put through a political persecution."
"It's an opinion of someone who has the right to feel aggrieved," Tacopina told CBS.
"If he was not Donald Trump, he would not be a defendant. No one else would have been prosecuted in this country for this crime — because it's not a crime."