By Ben Whitehead. Media: DailyWire.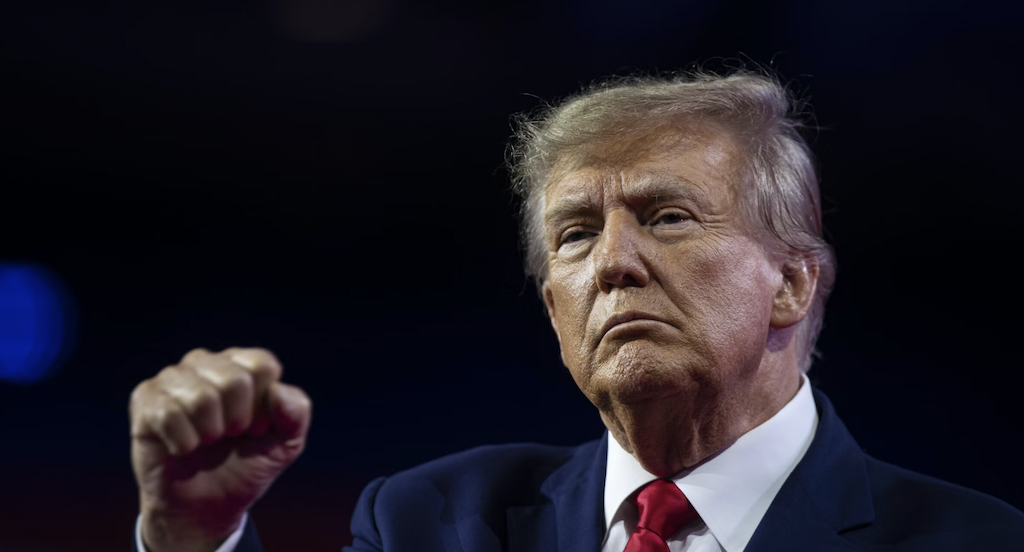 Former President Donald Trump's new debut single with the J6 Prison Choir, "Justice for All," has surpassed career musicians like Miley Cyrus, Tim McGraw, and Morgan Wallen on the iTunes charts as of Saturday.
Released in early March, the song is a tribute to the prisoners of the January 6 riot at the U.S. Capitol. It includes roughly 20 prisoners singing the national anthem and a recitation of the pledge of allegiance by former President Trump. The ending of the song includes the prisoners chanting, "USA!"
"J6 Prison Choir consists of individuals who have been incarcerated as a result of their involvement in the January 6, 2021 protest for election integrity after President Donald J. Trump stated 'I know that everyone here will soon be marching over to the Capitol building to peacefully and patriotically make your voices heard,'" the J6 Prison Choir website states. "The J6PC continues to make their voices heard through the power of music and sings 'The Star Spangled Banner' every evening before bed."
The song was released on iTunes, Spotify, Apple Music, and YouTube. Proceeds from the song go to "certain J6 families in need," a press release from Kash Patel, a former Trump official who played a role in recording the song, said. The J6 Prison Choir reportedly asked former President Trump to take part in the project. A campaign adviser told CNN the song "doesn't have anything to do" with Trump's presidential campaign.
"We basically broke the music industry is what we did here, because we put America First values back front and center," Patel told Breitbart News. "And we said we're going to use free speech platforms like Truth Social and Rumble, and then we're going to debut a song that speaks to what's on so many Americans' minds."
Some Republicans have alleged mistreatment of the January 6 prisoners. On Thursday, the House Committee on Oversight and Accountability launched an investigation into the issue, sending a letter to D.C. Democratic Mayor Muriel Bowser requesting January 6 detainee complaints and other documents, according to the New York Post.
The letter, signed by Rep. Marjorie Taylor Greene (R-GA), Rep. Clay Higgins (R-LA), and Committee Chair Rep. James Comer (R-KY), says, "Eyewitness accounts of conditions at the DC Jail Facilities—particularly regarding the treatment of January 6 detainees—paint a picture of despair, hopelessness, and a severe abuse of justice."
If elected for a second term, former President Trump has said he would "look very, very strongly about pardons."