By Brandon Drey. Media: DailyWire.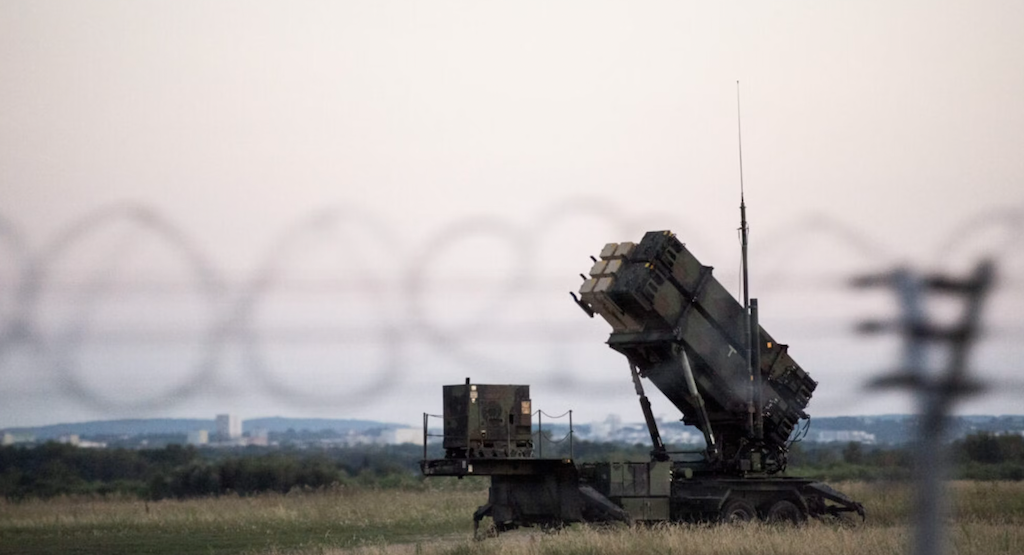 A barrage of Russian missiles damaged a U.S.-made Patriot air defense system near Kyiv early Tuesday morning, weeks after the $1 billion system shot a Russian hypersonic missile out of the sky.
U.S. officials told CNN the extent of the damage is still under assessment and will determine whether Ukrainians can repair the system on the spot.
Ukrainian officials said on Tuesday that Ukraine had successfully intercepted all six hypersonic missiles fired by the Russian military. The attack signaled an air alert, which Ukraine's Ministry of Defense called "one of the most intense attacks on the capital city since the invasion."
Russia's Defense Ministry said on Tuesday in a post on Telegram that a precision strike by a hypersonic Kinzhal missile had destroyed a Patriot air defense system in Kyiv, contradicting the Ukrainian government's report.
In a daily briefing on Tuesday reported by RT, Russian ministry officials confirmed the attack, stating that Russia had used long-range precision weapons to strike military targets, including "Ukrainian troops positions and places of storage of munitions, weapons and military hardware delivered from Western nations."
Russian Defense Minister Sergei Shoigu denied Ukraine's claims to Russian state media, saying, "The Russian Federation has not launched as many 'Kinzhals' as they allegedly shoot down every time when making their statements."
He added Ukraine's number of intercept attempts was "three times more than [the missiles] we are launching."
"And they get the kind of missile wrong all the time," Shoigu claimed. "That's why they don't hit them."
Ukrainian air force spokesperson Yuriy Ihnat declined to comment on the claim from Russia.
A senior Ukrainian military source told The Telegraph that officials "were happy to let Russia believe it succeeded in striking the air defense system."
"Maybe it was hit by something," Justin Crump, CEO of the intelligence consultancy Sibylline, said. "But it's not going to end the air defense of Kyiv."
"We'll probably won't ever know the full detail, but what we definitely didn't see was lots of Kinzhal landing," he added.
Ukraine currently has two Patriot air defense systems — one donated by the U.S. and one jointly donated by Germany and the Netherlands. The Patriot, an acronym for Phased Array Tracking Radar for Intercept on Target, was designed in the 1970s. The system has been regarded as one of America's most advanced surface-to-air missile defense systems and costs approximately $1 billion per installation.
Earlier this month, a U.S.-made Patriot air defense system allegedly shot down a Russian hypersonic missile in Ukraine, marking perhaps the first time a hypersonic missile has been shot down in combat.
Ukraine Air Force commander Mykola Oleshchuk claimed Ukraine used the newly-acquired weapon from the U.S. to shoot down a Russian hypersonic missile called Kinzhal, or "Dagger" in Russian.