By Paul Steinhauser. Media: Fox News.

Former President Donald Trump would make history again if he were to become the first president to be indicted in a criminal case.
While an indictment for any alleged crime — and whatever arrest or court hearings accompany it — may sound like a death knell for a politician on the ballot, Trump is far from a normal politician.
The former president has long thrived on chaos and turmoil as he's successfully portrayed himself to his supporters as a victim of the establishment, the "deep state," and liberal forces.
That's exactly the picture he's been painting repeatedly since recently warning of his looming indictment from Manhattan District Attorney Alvin Bragg for his alleged involvement in hush-money payments to adult film actress Stormy Daniels ahead of the 2016 election, who said she had a sexual encounter years prior. Trump denies having sex with Daniels and said any payments to her were unrelated to his campaign.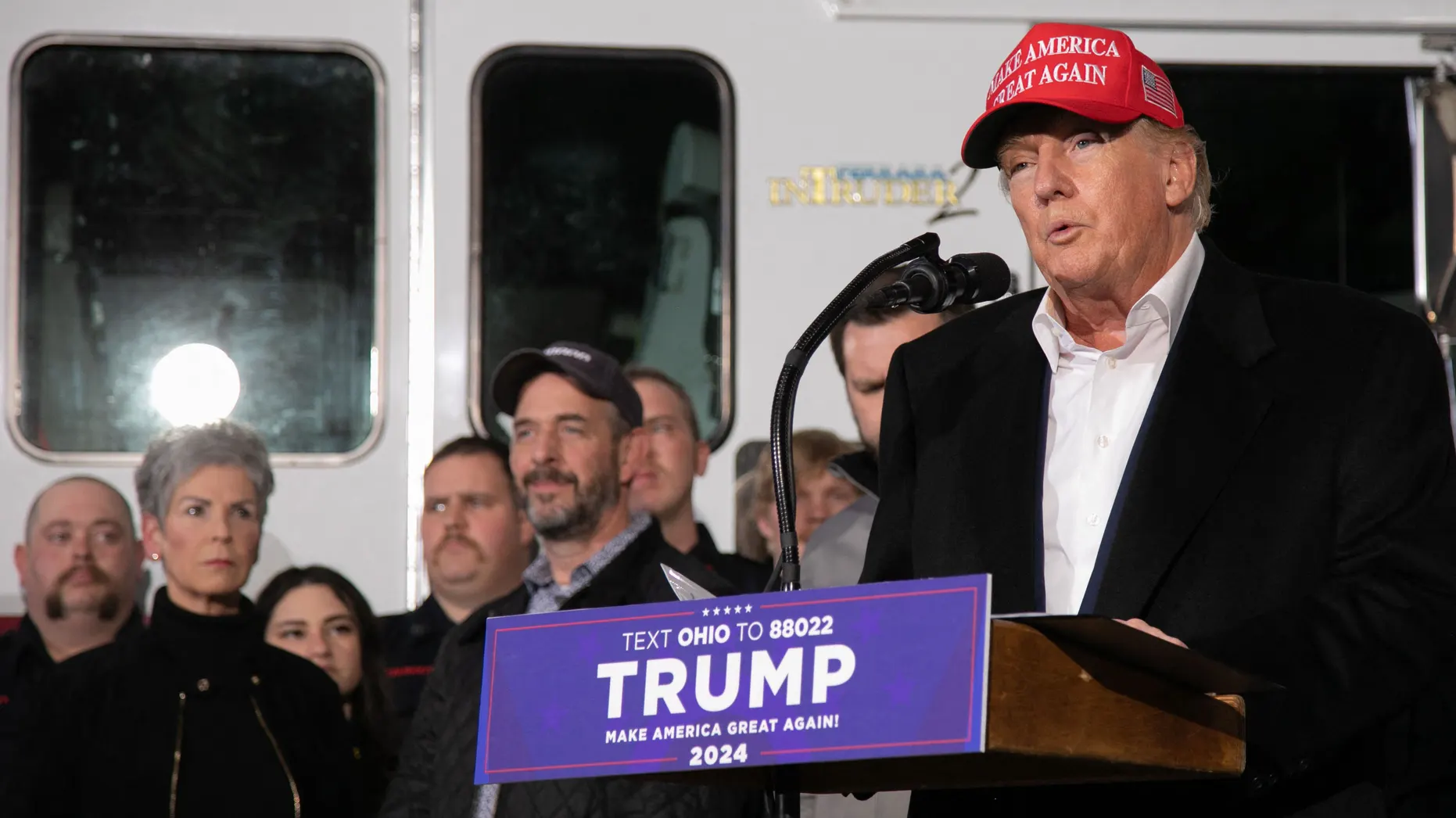 Trump and his team have been working hard to seek political gain from the threat of a potential indictment, using social media posts and media comments to rally the MAGA base around the former president and boost grassroots fundraising for his 2024 campaign.
"I wouldn't even think about leaving; probably it will enhance my numbers," Trump declared earlier this month ahead of his speech at CPAC (Conservative Political Action Conference) when asked by reporters of the possible indictment.
Polling suggests that the former president could be right, since he received a boost among Republican voters last year after the FBI's search for classified documents at Trump's Mar-a-Lago estate in Palm Beach, Florida.
"President Trump was already leading the field by a wide margin, but now Republicans are realizing the fight to save America is a task too big for any conventional candidate," Taylor Budowich, Trump's former spokesman who nowadays heads up MAGA Inc., the top super PAC supporting the former president's 2024 White House campaign, touted to Fox News.
Budowich predicted that an indictment would "break open the political flood gates" and deliver "support and campaign contributions like we've never seen before."
GOP Rep. Elise Stefanik, a top Trump ally in the House of Representatives, predicted to Punchbowl that "you're going to see President Trump continue to solidify his position in the Republican nomination."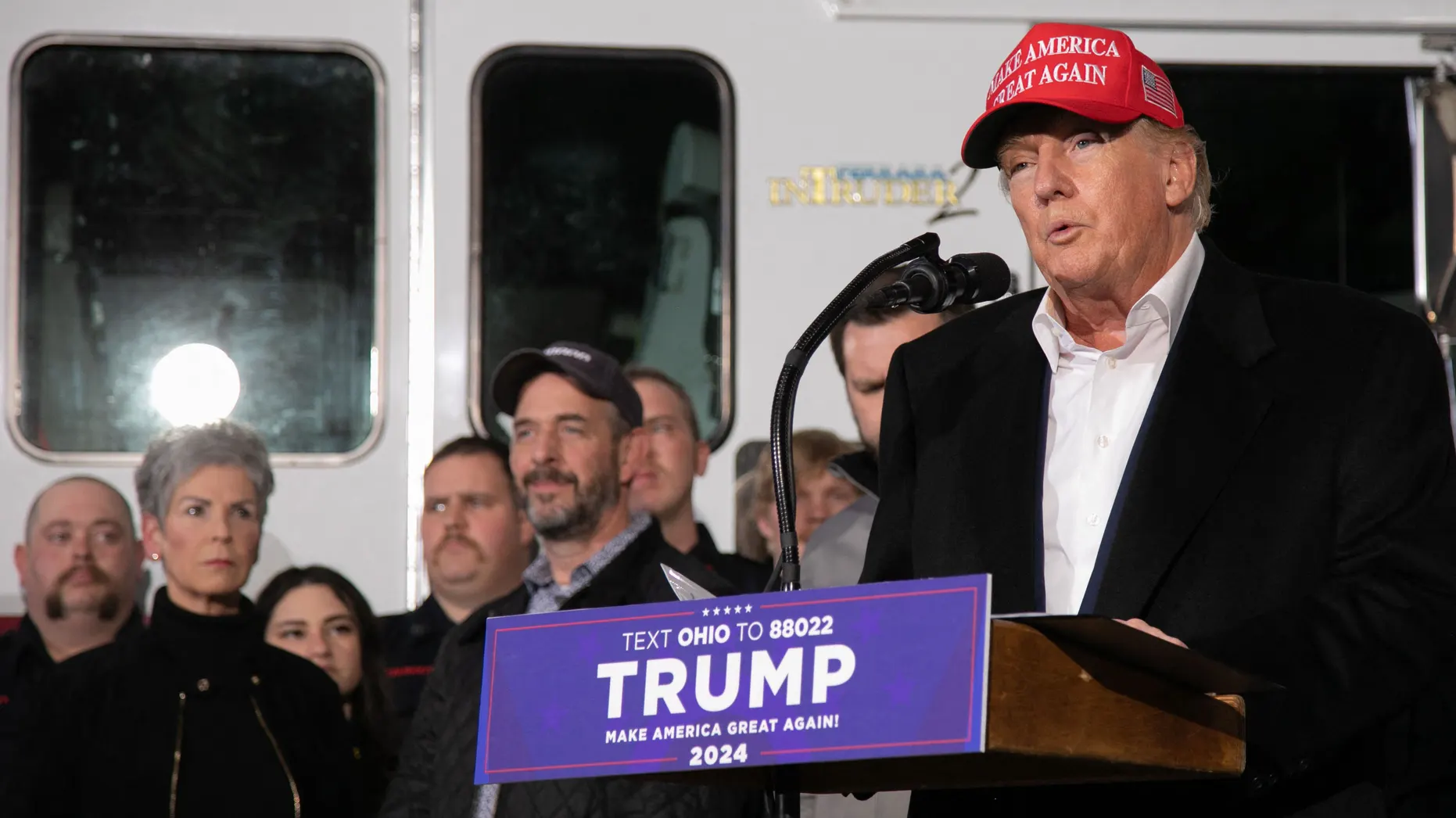 But it's not just Trump allies and surrogates.
Republican Gov. Chris Sununu of New Hampshire, a vocal Trump critic who's mulling his own 2024 White Hose run, acknowledged this past weekend on the Sunday talk shows that an indictment could fuel "a lot of sympathy for the former president."
As he bids a third time for the White House, Trump's concentrating his campaign in Iowa, New Hampshire, South Carolina and Nevada, the first four states to hold contests in the GOP presidential nominating calendar. And experienced Republican strategists in early voting states say that the indictment, at least initially, could provide a temporary boost for Trump.
Longtime GOP consultant Jim Merrill, a New Hampshire-based strategist and veteran of numerous Republican presidential campaigns, told Fox News that "short term, it's a benefit. … It helps him to solidify the base."
"I do think that temporarily, if he's indicted and how he's handled, I think Republican voters in South Carolina like across the nation are going to be very angry, and I think you'll see a temporary swell of support for Donald Trump," former executive director of the South Carolina GOP Alex Stroman told Fox News.

The question is how long the bump of support will last.
"While it may give him [Trump] some goodwill in an early state, you might see a little bit of a bounce in the polls, I think it's a temporary bounce," Stroman predicted.
"I don't think that anybody who's saying, 'I appreciate what Donald Trump did, but I think we need a new generation of leadership' – I don't see anybody who's saying that is going to all of a sudden feel, 'Well, you know what? I'm 100% for Trump now. I'm not for these other candidates.'"
Merrill said that "long-term, I think the impact is uncertain because I think it plays into the idea that somehow voters may like Trump, but there's a little bit of tiredness and exhaustion there, so it may prompt folks to continue that search elsewhere."
And Merrill, pointing to independent voters who can cast ballots in the New Hampshire and South Carolina GOP presidential primaries, said the indictment is "a reminder to them that with Donald Trump, there's a lot of noise. There's a constant kind of commotion around him. We see it in the survey data, at least among some independents who trend conservative and want conservative policies; they like his polices, but it may say to them, 'Let's keep our options open for a different standard bearer.'"
Evangelical voters play an outsized role in Republican Party politics in Iowa, whose caucuses kickoff the GOP nominating calendar.
"I think it will be a wash initially, because it does seem like an overreach, but the lingering effect of coverage of porn star hush money can't be good with social conservatives," David Kochel, a veteran of numerous national and Iowa-based Republican campaigns, told Fox News.
Paul Steinhauser is a politics reporter based in New Hampshire.